We'll protect your brand as if it were our own!
✓ We monitor online reviews of your business
✓ We quickly respond to feed on your behalf
✓ We directly address criticism and negative reviews
✓ We protect your brand's good name

or call
772-485-9154
What is reputation management? 
Your name is the most important part of your business! One negative comment left on a public site without any response from you can be very damaging to your brand. This is an age where everyone looks at online reviews to determine where they'll bring their patronage. If your online review pages are filled with unaddressed comments and reviews, this can reflect badly on your business.
Why is reputation management important?
When negative or critical comments are left to languish without a response from your business, it can set a negative tone. Potential clients or customers may see this as a sign that you won't care about their experience or are difficult to contact. Protecting your business' good name should be a top priority, so make sure you are always on top of your reviews by hiring a virtual assistant to manage them for you!
How we can help?
With our brand reputation monitoring services, you can rest assured that any and all comments across all online review platforms will be responded to in a timely manner. It is very important to promptly respond to all comments, both positive and negative. This kind of online service and support shows your customers that you are approachable and always want to hear what they have to say, even if their review didn't put you in the best light.

or call
772-485-9154
Services we provide:
Google alert monitoring
Social media monitoring
Responding on your behalf
Outreach for comment removal
Audit of current online presence

or call
772-485-9154
What to expect?
✓ A cohesive online presence online bios that represent you and your business in a bright light
✓ Immediate action when we are alerted to a negative comment, we act swiftly
✓ Continued support we work with you to maintain a great online reputation

or call
772-485-9154
Still unsure? Check out what some of my clients say about our reputation management services.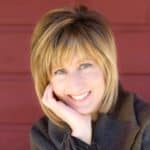 "As soon as I partnered with Jennie, I felt a wave of relief rush over me. She stepped right in, helping me tweak my new website and organize and implement a great social media strategy."
Amazing! That's a word I've said a lot since I started working with Jennie. I don't know how she does it but she's always hits the mark – whether it's tweaking something on my website, helping me build my online presence through LinkedIn, Twitter, Instagram, and Facebook, or editing blog posts. She always seems to know just what's needed and how to do it.
Before working with Jennie, I had been struggling for months to figure out the technical side of my business on my own. I had questions like, "How do I integrate AWeber into my WordPress site?", "How do I create cool memes and share them on Facebook and Twitter?", or, "How do I post my blogs on multiple social media channels and still have time in the day to build my business?" As soon as I partnered with Jennie, I felt a wave of relief rush over me. She stepped right in, helping me tweak my website and organize and implement a new social media strategy.
Today, I have a greater capacity to focus on doing the work that I love without feeling stressed out. Jennie has helped me grow my presence on LinkedIn and exponentially increase my reach through Twitter and Facebook.
What really amazes me is Jennie's attention to detail, her comprehensive follow-up, and her ability to tap into my essence and perfectly write in a voice that's aligned with who I am. It's not just about having an online presence, it's about letting my voice be heard and Jennie has been an integral part of this journey."
+ Jenna Stoliker | Center for Conscious Leadership, LLC

or call
772-485-9154
Looking for help something else?