Squarespace is a user-friendly website platform with many capabilities, and gives you the ability to offer potential customers and clients an inviting, easy-to-navigate experience when visiting your business website. However, with the available options, there is the difficulty of knowing how best to design your website for optimal client engagement.  Are you using it to its full capacity? We can help you design and maintain a beautiful site which is functional, professional, and relevant to your customers' and clients' needs.
Over the years of maintaining, updating, and transforming my websites to meet the needs of my growing business, I have gained a lot of experience using both WordPress and Squarespace. I have extensive experience in setting up web hosting, installing themes and plugins, integrating social media, email marketing, shopping carts and creating pages, blogs and website maintenance. If you need help updating or starting a Squarespace website, I would love to help.
SQUARESPACE  SUPPORT
Web hosting setup
Basic website creation
Squarespace theme and plugin installation + updates
RSS feed and social networking integration
Page and post creation and updates
Formatting and image sourcing
Comment moderation
Website copywriting
[hr]
Looking for something else? 
[hr]
Still unsure? Check out what some of my clients say about my virtual assistant services.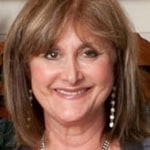 "Jennie  responds quickly and will gladly go the extra mile."
"Jennie  responds quickly and will gladly go the extra mile. Having her around takes so much pressure off my daily responsibilities of running my test prep company – from social media postings to website modifications."
+ Harriet Broder | Founder at BreakThrough Test Prep
[hr]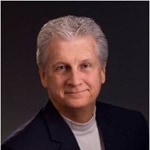 "Jennie is quite helpful and goes beyond the immediate need."
"Jennie has provided virtual assistant services for me for the past few months on an ongoing basis. She is quite helpful and goes beyond the immediate need. Frequently she raises helpful suggestions and questions that I had not considered. She quickly came to understand my business so she could add additional value. She has assisted with certain website matters and has also collaborated very well with my website designer. I really feel like she is part of my team."
+ Jim Johnson | Organization Strategist at Entercap Partners