Are your clients and customers able to make payments easily from your website? If your business does any e-commerce, a functional, easy-to-use, well-maintained shopping cart system is an absolute must. With so much competition online, your business can't afford to let clients slip through the cracks because of a neglected shopping cart system!
My experience with 1ShoppingCart.com includes setting up your account, integrating the cart system into your websites, customizing it, branding, and sending out auto-responders and campaigns. If you aren't sure what sorts of e-commerce solutions your business could use, schedule a consultation with me and we can discuss your options. I can guide you through the process of setting up accounts with online payment services, and integrating these with your website shopping cart.
Take a look at the list of tasks below that I specialize in. If you don't see what you're looking for, just ask! Chances are I've done what you need and if I haven't I can quickly learn it in order to make e-commerce work for you and your customers.
SHOPPING CART SERVICES
1Shopping Cart setup and website integration
1Shopping Cart customization and branding
Merchant and payment connections
Autoresponder and broadcast setup and management
Customer database management
eCommerce transaction management
Email marketing campaign coordination and distribution
Order and sales tracking and reporting
Email newsletter template creation
Preparing and testing broadcasts prior to scheduling
Affiliate marketing program management
Manage marketing media
1ShoppingCart promotion tracking analysis
Add to Cart button integration with your site
Cart testing
Looking for something else? 
Still unsure? Check out what some of my clients say about my virtual assistant services.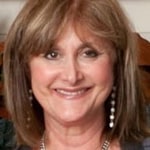 "Jennie  responds quickly and will gladly go the extra mile."
"Jennie  responds quickly and will gladly go the extra mile. Having her around takes so much pressure off my daily responsibilities of running my test prep company – from social media postings to website modifications."
+ Harriet Broder | Founder at BreakThrough Test Prep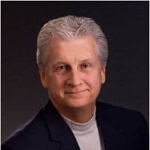 "Jennie is quite helpful and goes beyond the immediate need."
"Jennie has provided virtual assistant services for me for the past few months on an ongoing basis. She is quite helpful and goes beyond the immediate need. Frequently she raises helpful suggestions and questions that I had not considered. She quickly came to understand my business so she could add additional value. She has assisted with certain website matters and has also collaborated very well with my website designer. I really feel like she is part of my team."
+ Jim Johnson | Organization Strategist at Entercap Partners