No matter where you're at on your email marketing journey - we can help you get to the next level.
Support from our small team means you...
✓ Customer identification: We determine your target audience & what calls-to-action we want them to take.
✓ Copy that converts: We create personality-infused copy & visuals so each message encourages action.
✓ Personality is key: We stealthily sell within your email campaign while sharing valuable content.
✓ Subject line perfection: We create subject lines that are clickable, enticing, and improve your open rates.
✓ Campaign optimization: We offer A/B & multi-variant testing to optimize content, subject lines, and more.
✓ Optimized scheduling: We time emails so they deploy during periods that yield the best results.
✓ Complete Analysis: We choose campaigns that are effective and tweak our strategy moving forward.
✓ Mobile responsive templates: We create campaigns that render perfectly across all mobile devices.
We'll create email campaigns that you'll love and we...
✓ Feature your customer as the hero, NOT your brand
✓ Build an email list of devoted followers
✓ Ensure your customer the star of the subject line
✓ Show your customers what life looks like when they take action
✓ Frame your features as benefits
✓ Show how your current customers are winning
✓ Create beautifully designed and branded email templates
✓ Optimize your email marketing for a specific problem that you solve
✓ Use email marketing to educate, inspire and nurture
✓ Audit and use strategies to maximize your email marketing ROI
✓ Send your campaigns at the best times/frequency
Email Marketing Systems We Love
Still unsure? Check out what some of our clients say about our email marketing services!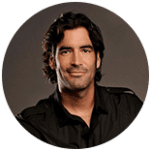 "Working with Jennie has streamlined our company and easily made us more efficient. For me, it's always important to let the professionals do what they do best and just get out of the way. Jennie has instilled a trust factor for our company, which lets us put our focus in other areas."
CARTER OOSTERHOUSE is one of America's most recognized lifestyle experts.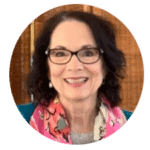 "Jennie's guidance & advice keep me out of overwhelm & freak out mode. Her 'high-touch' philosophy means that she gets back to me almost instantly, & our weekly phone calls ensure that we stay on the same page. I have no idea how she stays so organized & on top of everything! I now consider her a vital member of my team!"
SUMMER TURNER helps introverts thrive in a world that favors extroverts.

"Before working with Jennie, I had no social media presence or internet marketing strategy to speak of. Thanks to her, now I do! She has helped me to exponentially grow my business. I have been able to double my revenue and better serve my clients."
JENNIFER BROWN of Successful Culture International is a business-focused human resources leader.
Are you ready to build, promote, and scale your business with emails that convert? Let's chat!