What is a webinar? 
Webinars are one of the most popular business growth tools available today, but they can be very complicated to learn and master. Putting a webinar together can take weeks of research, writing, and designing, not to mention the time it takes to register attendees. There are a plethora of services and tools available to create one, but you could research for days and still not be sure of the best approach. Let us help you with everything, from content to slides, to training, to the technical elements.
What is an online course?
An online course is a natural extension of a webinar. Generally, in a webinar, you are giving your customers a taste of what you have to offer. In an online course, you're offering them the full smorgasbord!
Online courses are, by nature, much larger than webinars and require a lot more work. You need to get all of your thoughts about your chosen topic down on paper, then reshape it into a logical and teachable form. You need to have appealing and engaging graphics. And you need the technical expertise to tie it all together into one cohesive package that you can sell to your customers.
Why do I need webinars and online courses?
Webinars are a great way to show off your expertise, draw in new clients, and re-engage with existing ones. They can range in style from simple audio tracks to video slideshows full of graphics, to recorded video of you speaking directly to your audience, to live & interactive webinars where your audience can ask questions. They're also a great way to repackage related content you've previously made available for free via your blog or opt-ins. You just need to add a bit to it, tie it all together, and turn it into a completely new product that you can then sell in a much more valuable and convenient format for your customers.
Online courses serve a very similar purpose, they are just much more comprehensive. Think of them as a supersized webinar. By creating an online course, you are offering your in-depth expertise, knowledge, and experience to your customers. Not only are online courses an excellent product that you could sell (possibly even teasing it in your webinar), they also help to position you as an expert in your field. Online courses can offer you a level of credibility and professionalism that many small business owners, coaches, and other professionals lack. They are simply an incredible tool for growing both your profile and your brand.
How can we help?
As a virtual assistant, I've helped numerous clients develop successful webinars and online courses, then market them effectively. Whether you need copy written for the presentation side of things, research done for the content, accompanying slides designed in an attractive and informative way, or simply assistance with getting the technical aspects working and integrated with your website, I can offer you all of the support you need. Leave your clients wanting more with a polished, professional, and engaging webinar, and leave them full of knowledge with an online course!
Types of webinars we build:
Topic selection
Speaker / Host selection
Goal setting
Registration page design/copy
Thank you page design/copy
Webinar outline
Deck creation
Promotion & marketing
Platform selection and upload
Audio, video, slide testing
Email automation copy and scheduling
Training (pre/post-webinar)
Technical support (pre/during the webinar)
✓ A collaborative process: We discuss your webinar goals and create an amazing webinar experience.
✓ Copywriting that sells: We provide keyword rich personality-infused webinar copy that sells for itself.
✓ Beautiful slide deck: We design beautiful slide decks that will lead your audience through the webinar experience.
✓ Webinar training: Feeling nervous? We help prepare you with webinar training.
✓ On-demand technical support: Don't run the webinar alone! We are online to field questions and offer technical support!
Still unsure? Check out what some of our clients say about our webinar services.
"My fear of hiring a virtual assistant was, would they be competent, responsive, understand my wants and needs, and the big one, would they care as much about my business as I do? Would they only do what was asked, or would they be a proactive problem solver and really become a part of my team? Honestly, I expected the answers to all of those questions to be some version of "No".
But Jennie has been a resounding "Yes"! Every time I give her a project or ask if she can help with something, her response is either "Yes," or "I'll figure it out." And she does! Jennie just helped me with a big launch and I so appreciate all of the things that she took off of my plate. She did them, made them work, and then tested them to make sure they were right. It was a huge stress reliever for me.
As for my question of whether she cares about my business as much as I do, she does. She set up a whole new program for me, with items that needed to be done that I wasn't even aware existed. Imagine my delight when I saw that, without even being asked, Jennie had done them for me! She could have skipped them. But she knew that they were important, so she just did them without prompting.
I truly appreciate the great work that Jennie does for me and my company. Her skills are a tremendous asset. I love how competent she is. Most of all, I love that she's got the attitude and spirit to "figure it out" if that's what's required to get a project done or a problem solved."
+ Deberah Bringelson | DeberahBringelson.com
---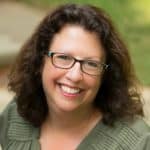 "Jennie has been a lifesaver when it comes to helping me figure out the best way to update my website and streamline digital aspects of my business. Whenever she works her "magic" on my website, blog posts or social media marketing efforts, they are always greatly improved.  I consider her to be an integral part of my business and look forward to our interactions so that I can ask her to complete items on my "to do" list so that I can focus more on what I do best!"
+ Joan L. Green | Innovative Speech
Looking for something else?