Tools for Growing your Business
Small businesses, even the most successful ones, often don't have a big enough budget to hire an entire team of people. Sometimes it's just two or three employees doing the job of ten. This is both stressful and unsustainable. One of the best solutions is to hire a virtual team to backup your in-office workers. In this workbook, I will tell you exactly what you want to look for from a virtual assistant to make sure you pick the best to work at your small business.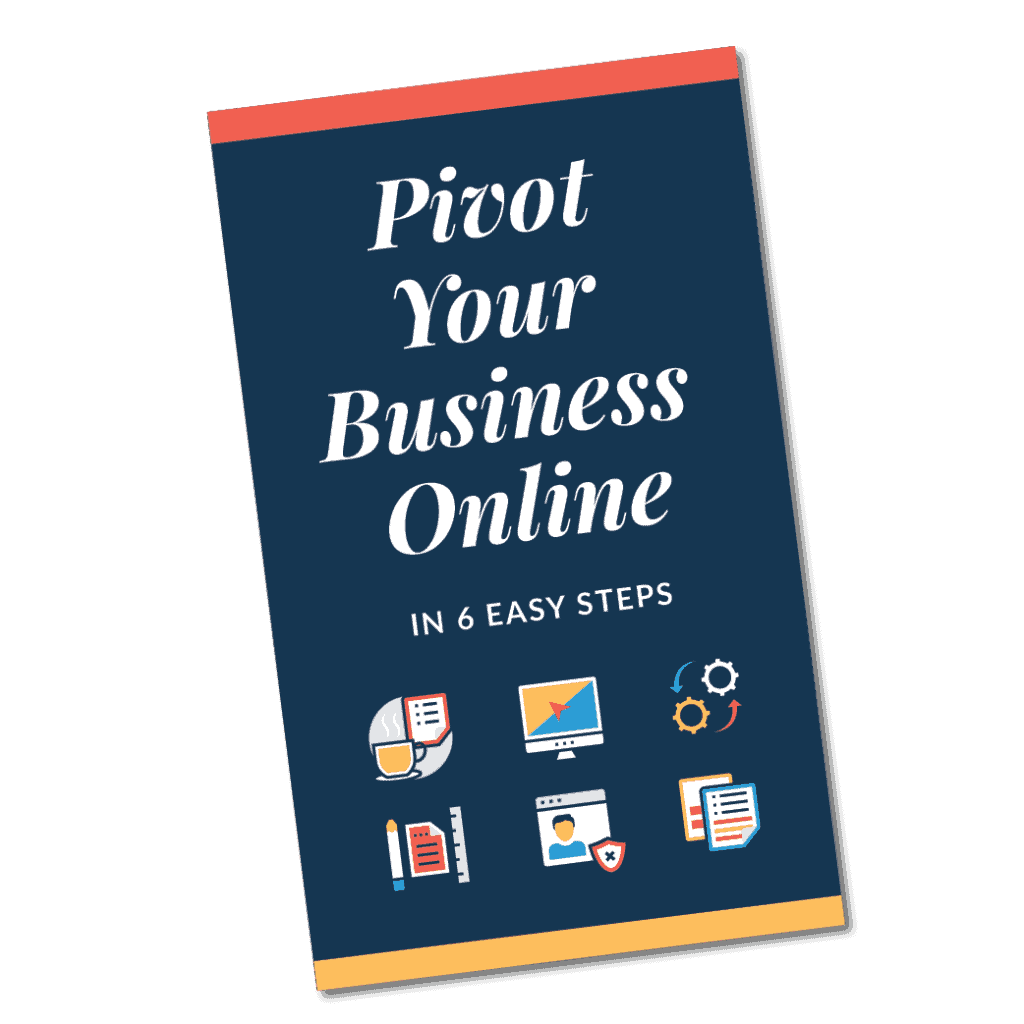 Working from home for the first time can be a challenge. There are countless potential distractions, from your kids to watching YouTube to the dishes in the sink. Without the right tools and procedures, productivity craters, leaving you feeling lazy and unfocused. But when you set up a smart schedule and structure for your day, you can get back on the productivity train and get more done than ever before! To help you figure out how to work remotely, I've created this workflow with tips, tricks, and suggestions that I've used over my 20 years of working from home!
With the beginning of the year coming up, I'm a big believer in creating a new business plan. A fresh start means that you can take all of the lessons you learned in the previous twelve months and put them into a revamped plan for the next twelve. This workbook will help walk you through it step-by-step, setting you up for business success!
Getting a new client is always a time of celebration, but trying to onboard them can be a huge time-sink. The solution is to automate much of the process, so you don't have to do a thing. This can require pre-written emails, clearly laid out online documents, and more. If you want to get your client onboarding in shape, this 8-step workbook will give you a head start.

An out-of-date website can make your business look, well, out-of-business! With so many customers equating your online reputation with your real-world success, it's more important than ever to make sure you have a robust online presence, including a great website and active social media. In this workbook, you'll see exactly how your online presence needs to grow and expand if you want a sparkling online reputation.
While your business plan should include all of your long-term goals, it can be helpful to take a close look at each of them to determine if they are achievable in the near future. Sometimes, your business goals might be more long-term, other times they might be doable within the next few months. In this workbook, you will be able to refine your business goals and make sure that you'll be ready to achieve them in the new year.

Even if you take extra special care to tidy up your workplace, it's likely to need a good cleaning after a full year. Spring cleaning is the best time to give everything a new "coat of paint" and make sure there are no dust bunnies under the desk. It can sometimes help with the cleaning process if you have a checklist, so here is mine! In this workbook, I'll take you through my usual spring cleaning process. I hope it will help with yours!
Sure, it's the winter, but the summer will be here before you know it. If you're planning a well-earned vacation, you're going to need to take some steps to make sure your small business will be appropriately managed while you're gone. This workbook will walk you through that process and give you some tips about how you can make sure your small business will chug along without you while you're taking a deserved break.
Your website should be the keystone for your entire digital marketing strategy. All social media, emails, landing pages, and promotional material should be funneling your customers to your site. This can be a problem if it looks out of date or lacks modern website functionality. If you want your web presence to be as professional and polished as possible, you should do a comprehensive website audit to figure out which sections need a facelift. Trust me, it's worth the time and effort!
Tools for Growing your Social Media
If you want to extend your social media marketing reach, then the effective use of hashtags is a must! Unique hashtags are the perfect way to get people to notice you and your business, but coming up with them can be a pain. To save you some time (the most valuable resource of any small-business owners), I've put together this monthly hashtag calendar, with hashtags ranging from the common (Feb 14th - #valentinesday) to the utterly bizarre (July 14th - #sharkawarenessday)! #enjoy!
There's nothing sadder than seeing a company that hasn't updated their social media accounts in years. Social media marketing is an incredibly effective way to reach out to your audience with free content, offers, information, or just simple well wishes. If you want your business to be a success online, you're going to need to jumpstart your social media game. These graphics will help you give your social media the kick in the pants it needs!
While social media marketing can be a lot of fun, it's also a lot of work! There are a series of tasks that you need to do on a regular basis to have an impact on social media and grow your community. Our social media checklist walks you through everything you need to do each week on all of the social media networks! Before you know it, you'll have a wonderful social media community full of engaged potential customers! 
Facebook offers you one of the most robust and customizable ad tools available online today. With it, you can reach out to targeted audiences, focusing on everything from gender, to location, to income, to interests. It's so incredibly easy… as long as you have a great ad to post. This workbook will help you learn how to write a great Facebook ad that converts! 
If you want to increase engagement with your social media followers, then you're going to need an air-tight posting schedule. Regularly putting up content and promotions on Facebook, Twitter, and Instagram is a must, so be sure to never miss a post with this free social media calendar template. It's what I use to keep track of my posting schedule and I hope it's as useful to you as it is to me!
I've personally used Pinterest to great effect for my businesses. I've gained followers on multiple social media platforms, and even clients, all because they found me through Pinterest! Keeping your business' Pinterest boards well curated and active isn't a huge time investment, and it pays off if you have the right strategies in place. Today I'd like to share some of the tactics which have worked for me, and for the clients whose Pinterest accounts I manage! This infographic will help you jumpstart your Pinterest game!
There are so many different social media networks out there, each serving a different purpose. While Facebook connects you to all of your friends, Twitter allows you to share your thoughts in quick 280-character posts. Learning how to utilize the strengths of each social media network to get the word out about your business is the secret of online digital marketing. In this workbook, I will teach you how to get the most out of each social media network.
Tools for Launching your Webinar
Webinars are one of the best ways to expand your already existing audience while also positioning yourself as an expert in your field. Correctly written, they can be used to upsell your other products by giving people a taste of what you have to offer. Plus, you can use old webinars as video content for your digital marketing strategy. The trick is that they can be challenging to put together, but that's why I created this workbook for you!
Hiring a virtual assistant who has experience in launching webinars will make the entire experience go smoother and give you a more polished product. A virtual assistant already knows all of the steps you need to take to build an engaging presentation that will get your clients talking! This checklist will show you how a virtual assistant can help prepare and monitor your webinar.
Tools for Launching your Product
For a small business, a product launch is like a birthday, New Years, Christmas, the Fourth of July, and a panic attack all in one! You've spent months putting together a brand-new product, and now it's time to give it to the world. But to make it a success, you need to make sure it gets the perfect product launch. This workbook will provide you with everything you need to make sure that your next product launch goes off without a hitch!
Tools for Creating Amazing Content
Trying to get words down on the page can be tricky when you aren't quite sure how to start. To create a successful blog, you need to know all of the steps, from coming up with an eye-catching title to finishing it off with a compelling call-to-action. In this workbook, I'll break down the perfect blog into an easy-to-follow template that will have you writing your own content in no time!