What is social media marketing?
Today, 90% of people search for businesses online, even if they plan to visit the physical storefront later. Facebook is the 3rd most visited website in the United States, just after Google and YouTube, with Instagram, Twitter, and LinkedIn ranking in the top 13 (according to Alexa.com's Top Sites report). About 50% of people with Twitter accounts recommend brands online and make purchases based on recommendations they receive through social networking. This means that if your business doesn't have an active social media presence, you're losing sales and clients every day to your competitors. A virtual assistant can help!
Why is social media marketing important?
An active social media presence is an essential component of the growth, sustainability, and success of your business. Your online presence serves as the virtual face of your business and is the first impression you will make with any prospect or customer who finds your services online. I like to think of your social media channels as the digital storefront of your business. It's a place where people come to "window shop," to see if something grabs their eye and pulls them in to learn more.
How can we help?
We can create a customized social media strategy built on tracking engagement and analyzing data to find and maintain your target audience. If you're just getting started building your business' social media presence, we can set up and customize all of your bios, profiles, and pages and create engaging regular content, including personality-infused copywritten posts and beautifully created branded graphics. We create the campaign, then schedule, monitor, and report on it, all you have to do is approve the content!
If you've already been in the social media game for a while but aren't getting the results you desire, we can offer you a detailed social media audit, analyzing your digital presence and making recommendations where you can increase online engagement with your customers.
We look at your target audience; who and where they are, as well as their online behaviors. We also look at influencers, competitors, and popular hashtags that people are actively searching for related to your business. When the research is complete, we'll share the strategy for you to sign off on before we move forward. Once approved, we can rewrite your social media bios to include keyword-rich copy, hashtags, and a "glass of champagne" (a call-to-action) that will help drive results! Of course, you can also add a regular social media package to take your social media to the next level!
✓ A beautiful storefront window: We create beautiful channels that pull your target audience in for more!
✓ Stunning content: We create all types of social media content, including blogs, graphics, & advertising. 
✓ Custom campaigns: We build custom strategies & advertising campaigns tailored to your business & goals.
✓ Management: We curate hashtags, research the best time to schedule, & build your accounts through outreach.
✓ Analysis & reporting: We provide simple, easy to understand monthly performance reports.
Still unsure? Check out what some of our clients say about our social media marketing services.
"Before working with Jennie, I had no social media presence or internet marketing strategy to speak of. Thanks to her, now I do! She has helped me to exponentially grow my social media presence, develop an email subscriber list, create marketing launches, update/maintain my website, and write regular social media posts. Today, my social media and online marketing are on autopilot as she handles all of the details and timelines so that I don't have too!
Jennie also helps me in many other aspects of my business including administration and client relations. She is a dream to work with – proactive, responsive, and diligent! Her work is top notch and I'm grateful to her for all the help she gives me! Thanks to her contributions to my business, I have been able to double my revenue and better serve my clients."
+ Jennifer Brown | Successful Culture
---
"Jennie is responsive, articulate and wonderful to work with. She never makes you feel like what you are asking for is too much. Over the course of our relationship, Jennie has greatly increased our Facebook likes and Twitter follower. We trust her to manage all of our social media platforms, with very little input from us necessary. For a small start-up, you need someone who understands social media and your business. Having Jennie manage and maintain those platforms has relieved a lot of pressure and freed us up to focus on growing our business. If you find yourself struggling to get it all done, you really need to let some of that go, and Jennie is the person you can trust to do it."
+ Ralph Chavin | NibMor Chocolate
---
"Jennie's social media and content management expertise have contributed tremendously to the growth of Successful Culture. She is an essential part of my support team, allowing me to focus on sales, marketing, and client service. I really can't imagine growing Successful Culture without Jennie. She is efficient, knowledgeable, reliable, and an absolute delight to work with. Every growing business needs a Jennie!"
+ Marissa Levin | Successful Culture
---
"Jennie has accelerated my business brand through her social media management and has taught me a lot about the importance of having a robust digital presence.
As a business owner, I have always found Jennie to be responsive, experienced, and knowledgeable, with a fantastic positive attitude! She's a tremendous asset, allowing me to focus on building my coaching business. Jennie is an inspiration to me as a true professional who leads a healthy lifestyle as a mother and wife. She always offers a healthy, connected, and caring example in everything she does.
I'm proud to have her on my team and recommend her to anyone seeking a virtual assistant."
+ Kim Moore | KRMoore.com
---
"Jennie is my secret sauce! The startup phase of my new business was overwhelming me. I knew I needed a social media presence but did not know where to start, nor did I have the time to maintain it. Jennie has been awesome to work with! She created a wonderful digital presence for me online through my blog, Facebook, and Twitter. She keeps everything planned, scheduled, and maintained. I am amazed at how well she has gotten to know me and my business. She's even able to write in "my voice". Whenever I have had a few ideas I'd like to incorporate into my site, she would integrate them beautifully. This has been a huge help to me and allows me to better serve my clients and work on growing my business."
---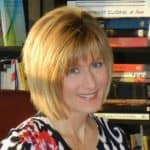 Amazing! That's a word I've said a lot since I started working with Jennie. I don't know how she does it but she always hits the mark – whether it's tweaking something on my website, helping me build my online presence through LinkedIn, Twitter, Instagram, and Facebook, or editing blog posts. She always seems to know just what's needed and how to do it.
Before working with Jennie, I had been struggling for months to figure out the technical side of my business on my own. I had questions like, "How do I integrate AWeber into my WordPress site?", "How do I create cool memes and share them on Facebook and Twitter?", or, "How do I post my blogs on multiple social media channels and still have time in the day to build my business?" As soon as I partnered with Jennie, I felt a wave of relief rush over me. She stepped right in, helping me tweak my website and organize and implement a new social media strategy.
Today, I have a greater capacity to focus on doing the work that I love without feeling stressed out. Jennie has helped me grow my presence on LinkedIn and exponentially increase my reach through Twitter and Facebook.
What really amazes me is Jennie's attention to detail, her comprehensive follow-up, and her ability to tap into my essence and perfectly write in a voice that's aligned with who I am. It's not just about having an online presence, it's about letting my voice be heard and Jennie has been an integral part of this journey."
+ Jenna Stoliker | Center for Conscious Leadership, LLC
---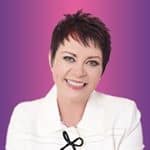 "I've used Jennie's services a few times now and have found her to be reliable and efficient. Her creativity with social media posts is fabulous. Thank you."
+ Maggie Wilde | The Potentialist
---
"As a mother of two and a business owner, I knew I needed VA that I could count on. Jennie has been instrumental in managing my online marketing activities, which has helped me focus on the other aspects of my business. She is extremely knowledgeable in everything from social media platforms, to contact management tools, to how to set up e-commerce software. She is my "go-to" for everything I need in running my business. She is completely solutions and results-oriented.
Jennie is so organized, her follow up and attention to detail has helped me stay on track with important projects and deliverables. What I enjoy most about working with Jennie is the way she communicates. She is consistently prompt, professional, and friendly. It is such a pleasure working with her."
+ Mish Southgate | Visibility Careers
---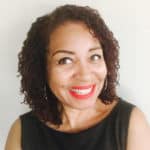 "In the past, I've hired a few virtual assistants and, although their resumes looked great and they interviewed well, their end product was very disappointing. When I first talked to Jennie, I was very skeptical but decided to give her a try. It turns out that hiring Jennie Lyon was one of the best business decisions I ever could have made! Right out of the gate, Jennie over delivered! She started handling all social media for me. Since then, I've watched my numbers on each social media channel greatly increase, and they are still growing. Plus, she takes care of my website and other administrative tasks with excellence. Jennie is such a valuable asset to my business. She doesn't work for me; she works with me. I am so thankful for Jennie and I highly recommend her."
+ Carolyn Akens | Chef Carolyn
---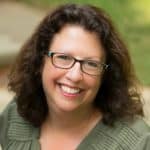 "Jennie has been a lifesaver when it comes to helping me figure out the best way to update my website and streamline digital aspects of my business. Whenever she works her "magic" on my website, blog posts or social media marketing efforts, they are always greatly improved.  I consider her to be an integral part of my business and look forward to our interactions so that I can ask her to complete items on my "to do" list so that I can focus more on what I do best!"
+ Joan L. Green | Innovative Speech
---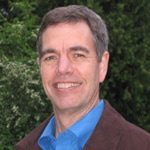 "Jennie is exceptionally talented in her ability to edit my very technical written documents and manage my social media networks. With her quick and professional turnaround, I can spend less time crafting written work so I have more time to focus on other important areas. I highly recommend using her, as every dollar spent will go directly into a quality product or result, unlike with using an employee."
+ Martyn Daniel | Eminent Domain and Business Relocation Consulting
LOOKING FOR SOMETHING ELSE?