What product launches?
For a small business, launching a new product or service isn't a daily occurrence. It takes months and months of preparation, research, and design before a new product is ready to be sold to the public. After you've put in all of that time, effort, and money, you want to make sure that your new product will make a big splash in the industry and get people excited about your business! To do this, you need to have an effective product launch and a virtual assistant team is what you need to manage it!
Why are product launches important?
Small businesses usually don't have a tremendous amount of capital to work with. When they invest in a new product, they need it to be a big success. This can be incredibly stressful for a small business owner, as so many things can go wrong with a product launch. You only get one shot and, if you don't make an impact, that's the end of it.
This is why all aspects of a product launch need to be executed flawlessly. You need to use many different marketing techniques in perfect harmony to break through and make some noise about your new product. This can involve creating a webinar so that you can personally pitch your new product online, developing an email campaign to inform everyone on your email list about the new product, design attractive Facebook Ads to catch eyes, and a professionally crafted Press Release with a proper journalistic tone. Oh, and you also need to make sure that your e-commerce solution is working perfectly so your customers will have no problem buying your new product.
How can we help?
We can "stage manage" the entire process of your product launch. We can create all of the marketing content, including webinars, blogs, infographics, and anything else that could help you sell your product! We get the press release out to the media! We make sure that all of your clients know about the product through email and other forms of digital marketing. In other words, we coordinate everything to make sure that it makes the biggest possible impact on your customers. After an effective product launch, I want to make sure that the words "Sold Out" will appear next to your new product as soon as possible!
Landing and sales pages
Content marketing campaigns
Email marketing campaigns
Social media marketing campaigns
Brand partnerships
Webinar support
✓ Ideas that are suited to your budget: We can figure out how you can get the best possible bang for your buck.
✓ Professionally created content: Everything we create for your product launch will be tailored to make the biggest possible impact.
✓ Coordinated product launch campaign: Every aspect of your product launch will be timed perfectly with each other, coordinated to get the word out.
✓ Both online and offline: If your company has a physical presence, we can create collateral that will advertise your new product in the real world.
Still unsure? Check out what some of our clients say about our product launch services.
"My fear of hiring a virtual assistant was, would they be competent, responsive, understand my wants and needs, and the big one, would they care as much about my business as I do? Would they only do what was asked, or would they be a proactive problem solver and really become a part of my team? Honestly, I expected the answers to all of those questions to be some version of "No".
But Jennie has been a resounding "Yes"! Every time I give her a project or ask if she can help with something, her response is either "Yes," or "I'll figure it out." And she does! Jennie just helped me with a big launch and I so appreciate all of the things that she took off of my plate. She did them, made them work, and then tested them to make sure they were right. It was a huge stress reliever for me.
As for my question of whether she cares about my business as much as I do, she does. She set up a whole new program for me, with items that needed to be done that I wasn't even aware existed. Imagine my delight when I saw that, without even being asked, Jennie had done them for me! She could have skipped them. But she knew that they were important, so she just did them without prompting.
I truly appreciate the great work that Jennie does for me and my company. Her skills are a tremendous asset. I love how competent she is. Most of all, I love that she's got the attitude and spirit to "figure it out" if that's what's required to get a project done or a problem solved.
---
"Before working with Jennie, I had no social media presence or internet marketing strategy to speak of. Thanks to her, now I do! She has helped me to exponentially grow my social media presence, develop an email subscriber list, create marketing launches, update/maintain my website, and write regular social media posts. Today, my social media and online marketing are on autopilot as she handles all of the details and timelines so that I don't have too!Jennie also helps me in many other aspects of my business including administration and client relations. She is a dream to work with – proactive, responsive, and diligent! Her work is top notch and I'm grateful to her for all the help she gives me! Thanks to her contributions to my business, I have been able to double my revenue and better serve my clients."
+ Jennifer Brown | Successful Culture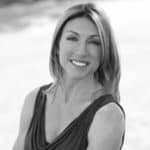 "The first thing I noticed about Jennie was how organized and clean her website was. It really showcased what she did and how she could help my business. After a brief discussion, I felt like we could really work together. She really sets herself apart from the others in her field and I could have not been more fortunate to find her.
I wanted to bring my business to a wider audience online, however, as a coach, my expertise is with people, not technology. With Jennie's knowledge, creativity, and experience, I was able to update my website, launch a few programs online, and start a blog. Honestly, without her, none of that would have been possible.
Jennie is extremely detail oriented with great communication and directive skills. She takes direction well but gives you her opinion on what she thinks could work better and be more effective. Jennie's writing skills are impeccable, but more importantly, she is honest, professional, and doesn't waste my time or money. For a small business owner, that's so important. If you are looking to expand your business, take away some of the tasks that are decreasing your productivity, or lack knowledge in certain areas of digital marketing, then don't waste another minute. Hire her! I could not do what I do without her, she is one of my most valuable resources and assets to my business. Thank you, Jennie, for always bringing your best for me and my business."
+ Kelly Lavieri | Founder, Kelly Lavieri Coaching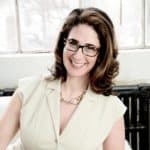 "Jennie jumped right in at a critical time in my business when I was launching a new product and a website at the same time. Her thoroughness and cheerfulness put me at ease and enabled me to get far more accomplished than I would have been able to on my own. I highly recommend her."
+Blair Glaser | Authority Mentor
LOOKING FOR SOMETHING ELSE?