What is an online shopping cart?
If your business model involves any sort of e-commerce, then having an integrated, easy-to-use, well-maintained shopping cart system is an absolute must. With so much competition online, your business can't afford to let clients slip through the cracks because of a neglected online store! A virtual assistant can help you better manage your customers' online shopping experience, from the moment they enter your website to the point where they are sent their digital receipt.
Why is an online shopping cart important?
Most e-commerce solutions offer powerful management tools like customer databases, transaction management, orders, and sales tracking and reporting, and promo tracking analysis. Depending on your choice of platform, you may also get access to sophisticated marketing tools like digital newsletter templates, email marketing coordination and distribution, and affiliate marketing program management. We can coordinate all of your digital marketing efforts, making sure that you get the best possible return on your e-commerce platform investment.
How can we help?
As virtual assistants, we do all the heavy lifting for your e-commerce platform, setting up your account, integrating the e-commerce system into your website, customizing its settings, and branding the interface to suit your needs. If you aren't sure what sort of e-commerce solution your business should use, schedule a consultation and we can discuss your options. We will make sure that everything is up and running so your customers will have the smoothest experience possible. All they will have to do to is hit the "add to cart" button and you'll be halfway to a sale!
✓ Functionality is a must: We install fully-integrated, easy-to-use, well-maintained shopping cart systems.
✓ Beautiful design: We choose a shopping cart platform that is optimized for growth, yet easy on the eyes!
✓ Mobile friendly: A shopping cart must be fully responsive on all devices.
✓ Business management at your fingertips: Keep inventory, prices, images, SKUs, shipping options, and reporting all in one place.
✓ Integration perfection: We integrate your shopping cart with social media and email marketing for optimal success.
Still unsure? Check out what our clients are saying about our e-commerce services.
"Working with Jennie is beyond a pleasure! Investing in her services allowed me to be more productive and focus on what I do best. She is a detailed and organized problem solver who always meets deadlines with a positive attitude. I would highly recommend Jennie to anyone looking for reliable and professional support."
+ Karen Post | Branding Diva, Restaurant Branding Roadmap and HomeFrosting
---
"As a mother of two and a business owner, I knew I needed VA that I could count on. Jennie has been instrumental in managing my online marketing activities, which has helped me focus on the other aspects of my business. She is extremely knowledgeable in everything from social media platforms, to contact management tools, to how to set up e-commerce software. She is my "go-to" for everything I need in running my business. She is completely solutions and results-oriented.
Jennie is so organized, her follow up and attention to detail has helped me stay on track with important projects and deliverables. What I enjoy most about working with Jennie is the way she communicates. She is consistently prompt, professional, and friendly. It is such a pleasure working with her."
+ Mish Southgate | Visibility Careers
---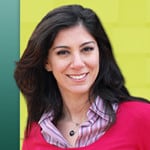 "Jennie is FANTASTIC! I've had a few assistants over the years, but I always found myself double checking everything to keep details from falling through the cracks. Jennie not only gets everything done right the FIRST time, but her reporting system is so terrific that I am always in the loop (but never overwhelmed) with the details.
She has quickly become my right hand. If you're considering hiring Jennie, don't hesitate. She is one of the best people I have ever brought on to my team."
+ Jennifer Davey | JJS Coaching
LOOKING FOR SOMETHING ELSE?
LOOKING FOR SOMETHING ELSE?