What are business services? 
Business owners are busy. It sounds almost funny to put that plainly, but it's very true. Running a business is hard work, especially if you're going it alone. There are countless tasks, big and small, that fill every available hour in the day and beyond. You'd probably like to spend your days focusing on finding new customers, working on bigger projects, and all the other aspects of your work that inspired you to go into business for yourself. Unfortunately, the urgency of your endless little to-do list tasks and your overflowing inbox seem to eat up all your time and energy.
This is a common problem for all small business owners, but one that is easily fixed. You simply need more help! You need someone to handle all of the daily grind of your work, all of the little tasks that take up hours of your day. Many small businesses can't afford to hire a full-time assistant or other staff, but there is a perfect solution available that will help you regain your time and productivity: Hire a virtual assistant!
Why are business services important?
If you dream of focusing on the areas of your business you actually enjoy or notice that parts of your business are falling through the cracks, it's time to call in a virtual assistant to handle your administrative tasks. I offer a wide array of business services to help your business get stuff done.
Is your complex onboarding process scaring away clients? Let us streamline it and make get new customers into your system as fast and painlessly as possible! Is your daily schedule a disorganized disaster? Let us take care of organizing and maintaining it so your appointments and meetings are always in order! Worried that your professional documents might have tiny errors in spelling or grammar? Let us proofread and copyedit before you send them out!
If you have any small, repeated tasks on your to-do list that you don't have to take care of personally, you can hand them over to a virtual assistant. When you partner with me, you're placing your daily tasks in the hands of an experienced administrator who truly cares about the success of your business. Plus, partnering with a virtual assistant saves you tons of time, energy, and money in the long run, providing a solid foundation on which to build your business.
How can we help?
As the owner, you're the driving force that pushes your small business forward. You just don't have the time to handle everything. But once those annoying little tasks are out of the way, you can focus your talents on the parts of your business that nobody else can do. You have the expertise necessary to handle the challenging, rewarding side of running your business. With fewer interruptions during your day, you'll get more accomplished, feel more productive, and have less stress. If you feel like you're a low-level employee at your own business, hire a virtual assistant to start feeling like you're the boss again!
✓ Streamlining: I take the processes you already have in place and simplify and optimize them.
✓ Small business knowledge: I know what it's like to be a small business owner because I am one!
✓ Responsiveness: I respond quickly to any requests, especially in cases of emergency.
✓ Automation: We create automation systems that will take care of things without you having to lift a finger.
✓ Expert advice: I know how to optimize things around the office and can help figure out the tasks you can hand off.
Still unsure? Check out what some of my clients say about our business services.
"Using Jennie's
Write Your Own Business Plan Workbook
, I just crafted a brand-new business plan. It's the first time in the life of my business that I've ever had one. I didn't even have a written plan when I started Tools for Transition back in 2003!
The workbook was comprehensive, yet simple enough that it only took me an hour to complete. With it, I was finally able to get my business ideas out of my head and down on the page. Jennie has been a great influence on me!"
+ Irene Marshall, Tools for Transition
---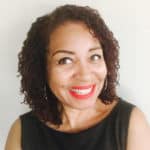 "In the past, I've hired a few virtual assistants and, although their resumes looked great and they interviewed well, their end product was very disappointing. When I first talked to Jennie, I was very skeptical but decided to give her a try. It turns out that hiring Jennie Lyon was one of the best business decisions I ever could have made! Right out of the gate, Jennie over delivered! She started handling all social media for me. Since then, I've watched my numbers on each social media channel greatly increase, and they are still growing. Plus, she takes care of my website and other administrative tasks with excellence. Jennie is such a valuable asset to my business. She doesn't work for me; she works with me. I am so thankful for Jennie and I highly recommend her."
"Before working with Jennie, I had no social media presence or internet marketing strategy to speak of. Thanks to her, now I do! She has helped me to exponentially grow my social media presence, develop an email subscriber list, create marketing launches, update/maintain my website, and write regular social media posts. Today, my social media and online marketing are on autopilot as she handles all of the details and timelines so that I don't have too! Jennie also helps me in many other aspects of my business including administration and client relations. She is a dream to work with – proactive, responsive, and diligent! Her work is top notch and I'm grateful to her for all the help she gives me! Thanks to her contributions to my business, I have been able to double my revenue and better serve my clients."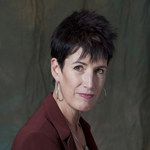 "I have been working with Jennie for about a year now and she has been a true blessing to my business. She does all assignments quickly with a cheerful heart. She keeps me informed about her schedule, therefore managing expectations well. Jennie has been patient with me as I figure out how to make the best of her talents. She mostly supports my marketing and communications effort but has also helped with research, direct mail, and other tasks that a business owner should outsource to others. Jennie is flexible and organized, and has truly relieved some of the stress of business ownership."
+ Freddi Donner ACC | Business Stamina
---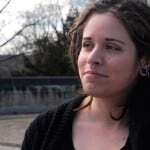 "I had the pleasure of hiring Jennie to work on a research project. Jennie's diligence, efficiency, and meticulousness wowed me! I definitely plan on working with Jennie again the next time I need research help."
+ KeriLynn Engel | KeriLynnEngel.com
---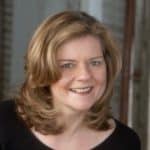 "Jennie is professional, results-oriented and a vital contributor to my business support team. Deliverables are always on time and she is ever enthusiastic about taking on new projects. I am extremely satisfied with her services."
+ Ann-Marie Heidingsfelder | Partner4Success
LOOKING FOR SOMETHING ELSE?