What is a sales funnel?
Picture a kitchen funnel with a wide-brim at the top that leads to a small hole at the bottom. That's the same shape of a sales funnel! It's a step-by-step marketing process that begins with a "wide brim" at the top to capture as many potential IDEAL customers as possible, slowly leading them down to the bottom of the funnel: in other words: becoming a paying customer!
To make a sale, you need to bring your ideal customers to your online store or website. It's very similar to how you would lead customers up to the checkout in a brick-and-mortar store! However, an online sales funnel does the work of marketing your business 24/7 (if you've automated the process, of course).
What makes up a sales funnel?
The stages of a sales funnel are awareness, building the relationship, presenting the product, and then closing the sale.
This often starts with online social media ads that bring potential customers to your website. From there, you can provide them with free content, such as lead magnets, to entice them to join your email list.
Once they are on your list, you can send them an email nurture sequence to build your relationship with them. It gives them time to warm up and get to know, like, and trust you! It's your opportunity to tell the customer how you can help with their problem!
From there, you can bring them to a sales landing page focused on a product or service you've been teasing in your emails. It should be filled with professional graphics, a compelling sales pitch, and loaded with your ONE call to action.
If done right, a sales funnel will lead a customer through every stage of the sales process without you needing to lift a finger! And when automated it can make you money while you sleep!
How can we help?
The trick about sales funnels is that they're a massive amount of work.
There are so many parts of an effective sales funnel, from writing the social media components to designing new web pages. Unless you have extensive experience in all aspects of digital marketing, your funnel is likely going to be missing more than a few steps. That's why hiring our team can be such a smart investment!
So, if you're looking to bring new customers to your products and services, please feel free to contact us today! Let's build a sales funnel that will open AND close the deal!
Funnel Software Services We Provide
Beaver Builder
BuilderAll
Clickfunnels
GetResponse Autofunnel
GrooveFunnels
HubSpot
Instapage
Kajabi
Kartra
Keep
Leadpages
MailChimp
Ontraport
OptimizePress
PayKickstart
PlusThis
SamCart
System.io
Thrive Architect
ThriveCart
Unbounce
WishPond
✓ Expert knowledge: I've owned a successful small business for nearly 20 years.
✓ Compelling social media ads: We will write ad copy that will get people clicking on your ads.
✓ Professionally written copy and graphics: On your sales landing page, we will create a compelling sales pitch for your products.
✓ Relationship Building: We'll write a carefully constructed nurture sequence to build your relationship with new clients.
Still unsure? Check out what some of our clients say about our email marketing services!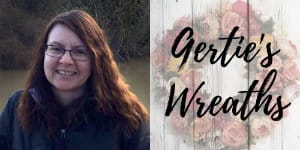 "My impressions rose 2300%, and my audience increased by 1950%."
"Working with Jennie has been such a joy. She is very easy to work with and extremely Pinterest savvy. Before working with her, my boards were a mess and all over the place. I had no idea what I should be pinning or how to run an effective ad. Honestly, the thought of it all made me want to hide under a table. First, Jennie cleaned and organized my boards. Within the first month and a half, my stats increased significantly. My impressions rose 2300%, and my audience increased by 1950%. With her expertise in Pinterest ads, my audience skyrocketed, and I was able to sell multiple items that had been in my shop for years. I would highly recommend her to anyone struggling to grow their Pinterest presence. I really appreciate that she is easy to contact by phone. Her customer service is outstanding. Thank you, Jennie."
TAMMY RODRIGUEZ has been running Gertie's Wreaths on Etsy for over five years, where she offers up hand-crafted wreaths for all occasions and events.