No matter where you're at on your journey - we can help you get to the next level.
Support from our expert digital marketing team means...
✓ Team of experts: Get a large-scale team of experts at a fraction of the cost. We support you in all of the stages of your business (build, promote, scale). We meet you where you are and make a plan to get you to where you want to be!
✓ Support at every stage of your business: Whether you're just starting your business and need help developing your business plan, strategy, ICA (ideal client avatar), messaging (BrandScript), customer journey, bringing your message to life on a clear and compelling website, creating a lead-generating funnel (lead magnet) that nurtures prospects into paying customers. Or growing and need help with marketing, content marketing, social media marketing, and email marketing. Or ready to scale with advertising, webinars, online courses, launches, membership sites, and more - we meet you where you are and get to you where you want to be!
✓ Stay in your zone of genius: We make a plan together that allows you to focus on the areas that require your zone of genius and we handle the heavy lifting!
✓ Quick Results: We focus where it matters most so we can see results happen quickly!
WHAT OUR CLIENTS ARE SAYING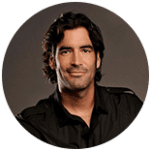 "Working with Jennie has streamlined our company and easily made us more efficient. For me, it's always important to let the professionals do what they do best and just get out of the way. Jennie has instilled a trust factor for our company, which lets us put our focus in other areas."
CARTER OOSTERHOUSE is one of America's most recognized lifestyle experts.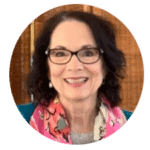 "Jennie's guidance & advice keep me out of overwhelm & freak out mode. Her 'high-touch' philosophy means that she gets back to me almost instantly, & our weekly phone calls ensure that we stay on the same page. I have no idea how she stays so organized & on top of everything! I now consider her a vital member of my team!"
SUMMER TURNER helps introverts thrive in a world that favors extroverts.

"Before working with Jennie, I had no social media presence or internet marketing strategy to speak of. Thanks to her, now I do! She has helped me to exponentially grow my business. I have been able to double my revenue and better serve my clients."
JENNIFER BROWN of Successful Culture International is a business-focused human resources leader.
Are you ready to build, promote, and scale your business with a full team to support you - at a fraction of the cost and without the overwhelm?