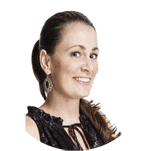 Thank you for scheduling a free consultation with Jennie Lyon Digital Marketing & Virtual Assistant Services!
"Jennie is an expert in her field and I can relax knowing that she behind the scenes ensuring that all of the moving parts are working."
+ Laurie Palau | SimplyBOrganized.com
"Jennie just helped me with a big launch and I so appreciate all of the things that she took off of my plate. It was a huge stress reliever for me."
+ Deberah Bringelson | DeberahBringelson.com 
"Thanks to Jennie's contributions to my business, I have been able to double my revenue and better serve my clients."
+ Jennifer Brown | SuccessfulCulture.com 
"Jennie's digital marketing experience, combined with her excellent organizational skills, is a win-win for any small business. In fact, her social media efforts resulted in a 280% increase in email signups for my blog!"
+ Julie Revelant
"I seriously wanted to cry when I saw what an amazing job Jennie did for me (and for my clients) in such a short time."
+ Christine Hakkola | Build Your Private Practice
"Jennie Lyon is the only person I've ever trusted to help me with my content, with her great writing skill, she makes the entire process seamless."
+ Stephanie B.