What makes for a great website?
There are some truly dreadful websites out there, and in this day and age, there is really no excuse.
Whether product or service-oriented, your website needs to be functional, professional, relevant, easy to use, aesthetically pleasing, and inviting. Your website should offer clients a delightful online experience and encourage them to say, "Yes!" to your product or service. In other words, your site should be representative of your entire customer service experience!
Why do I need a great website? 
Your website is one of your most effective marketing tools, and often the first place people go to learn more about you. Just like on a first date, you want a potential customer's first glance at your website to make a good impression! That's why a beautifully designed website is a must-have for any business with an online presence.
If your business doesn't have a website or your website looks more than five years old (or if it actually IS that old!), potential customers or clients may be turned off and move on to one of your competitors with a more modern website design. In the age of Pinterest inspiration boards and beautiful inspiration via Instagram, a certain level of polish is expected from even the smallest of businesses.

If your current website needs a refresh, we can help with giving it a whole new design with polished web copy, turning it into a website that converts.
How can we help?
A fresh look shouldn't be limited to your wardrobe, as most of your clients will be paying more attention to your business' online presence than the shirt you're wearing in your headshots! If you don't have a website or your current website needs a refresh, we will build you one that will WOW your audience and convert them into customers! Clients are going to be looking for your online presence, so make sure your website is a beautiful one that is on brand. Your website should show them exactly how the work that you do can benefit them and position you as an expert, all the while collecting valuable information that you need from them and ultimately making the sale!
Whether you need a new website or want to audit and redesign the one you have currently, we can help!
Types of websites we build and/or refresh:
WordPress
Squarespace
Shopify
Wix
Weebly
Host provider registration
WordPress, Squarespace, Shopify, Wix, Weebly Installation
Theme setup
Beautiful homepage incorporating your personal brand
Custom colors used throughout
Custom social media icons
Plugin setup
Opt-in setup
Email marketing integration
Online systems integration
Custom email setup
Custom contact form setup
Google Analytics installation
Social media integration
Beautifully curated photography
Video recording showing you how to use your website
✓ New design or redesign?: We offer feedback on the best solutions for your current website. 
✓ A collaborative creative process: We discuss your website wish list and keep you updated on our progress.
✓ Copywriting that sells: We provide keyword-rich, personality-infused website copy that stealthily sells.
✓ A beautiful face: We create a beautiful website for your business that will sell your services for you.
✓ Responsive website design: Your site will look beautiful and easy to read on any device. 
✓ On-demand technical support: Need something updated in the future? Ongoing support is available!
Still unsure? Check out what some of my clients say about our web design services.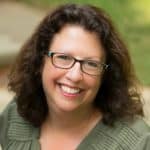 "Jennie has been a lifesaver when it comes to helping me figure out the best way to update my website and streamline digital aspects of my business. Whenever she works her "magic" on my website copy, blog posts or social media marketing efforts, they are always greatly improved. I consider her to be an integral part of my business and look forward to our interactions so that I can ask her to complete items on my "to do" list so that I can focus more on what I do best."
+ Joan Green | Innovative Speech
---
"Jennie has been so helpful in getting my new Squarespace website up to speed! Technology stresses me out… Thankfully, Jennie to the rescue! Everything I didn't know how to do, she did. I only had to ask once and it was done in a timely manner. I have used her for multiple website projects and will absolutely be using her again in the future. It is without hesitation that I highly recommend Jennie for your virtual assisting needs. She will take the stress out of your business. Guaranteed!"
+ Casey Sollock | She Shines Wellness
---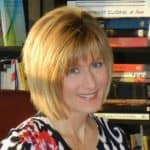 "Amazing! That's a word I've said a lot since I started working with Jennie. I don't know how she does it but she always hits the mark – whether it's tweaking something on my website, helping me build my online presence through LinkedIn, Twitter, Instagram, and Facebook, or editing blog posts. She always seems to know just what's needed and how to do it.
Before working with Jennie, I had been struggling for months to figure out the technical side of my business on my own. I had questions like, "How do I integrate AWeber into my WordPress site?", "How do I create cool memes and share them on Facebook and Twitter?", or, "How do I post my blogs on multiple social media channels and still have time in the day to build my business?" As soon as I partnered with Jennie, I felt a wave of relief rush over me. She stepped right in, helping me tweak my website and organize and implement a new social media strategy.
Today, I have a greater capacity to focus on doing the work that I love without feeling stressed out. Jennie has helped me grow my presence on LinkedIn and exponentially increase my reach through Twitter and Facebook.
What really amazes me is Jennie's attention to detail, her comprehensive follow-up, and her ability to tap into my essence and perfectly write in a voice that's aligned with who I am. It's not just about having an online presence, it's about letting my voice be heard and Jennie has been an integral part of this journey."
+ Jenna Stoliker | Center for Conscious Leadership, LLC
---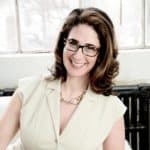 "Jennie jumped right in at a critical time in my business when I was launching a new product and a website at the same time. Her thoroughness and cheerfulness put me at ease and enabled me to get far more accomplished than I would have been able to on my own. I highly recommend her."
+Blair Glaser | Authority Mentor
LOOKING FOR SOMETHING ELSE?