LOOKING FOR SOMETHING ELSE?
Why do you need tech support?
Because sometimes, things just don't work as they should!
Trying to troubleshoot a tech issue is always a major headache, even on the best of days. No one likes to be stuck on hold with a stranger when you have better things to do! 
But when you have a VA working tech support for you, all of that stress goes away because you know that you will have an expert working the problem while you continue with your day. No need to book hours off for long phone calls! Instead, just explain the problem to us, and we will work until it's fixed!
Website gone down?
When something goes wrong with a website, the solution might not be immediately obvious if you don't have experience with the backend. That's the technical stuff going on behind the scenes! Sometimes, you need someone with website building experience to go in and fix problems beyond the scope of most small business owners. All you need to do is show us the issue with your site, and we can login to fix it for you! 
Webinar support on the fly
When you are delivering a webinar, your focus should be 100% on your presentation. Trying to multitask by interacting with your attendees and managing tech issues at the same time could hurt the success of your webinar. That's why you always want someone in the background who is "stage managing" everything, invisibly handling all your tech problems for you. 
How can we help?
As a digital marketing professional, I've worked in the background for years, helping my clients fix their biggest tech problems. 
Not only do I have extensive experience building and maintaining websites, but I also know how to fix them! If you need someone to take care of your webinar attendees while you're in the spotlight, I'm your go-to!
Even more than that, I have a skilled team of people behind me with experience in graphic design, copywriting, social media, programming, audio editing, and much more. If I don't know how to fix your specific tech problem, chances are they will!
And worst case, if I don't have the answers for you, I won't rest until I find them (even if that means I need to wait on hold for tech support for you)! 
So, if you are looking for personalized technical support with your website, webinar, or other digital marketing tools, please feel free to contact me today!
✓ Expert knowledge: I've owned a successful small business for nearly 20 years.
✓ Webinar experience: I've created, presented, and tech managed countless webinars.
✓ Web experience: I can go into your website's backend to identify and fix any problems before your visitors even notice.
✓ Troubleshooting: If I don't have the answer to your tech problem, I won't rest until I find it!
Still unsure? Check out what some of our clients say about our email marketing services!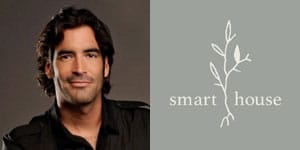 "Working with Jennie has streamlined our company and easily made us more efficient. She has instilled a trust factor for our company."
"Working with Jennie has streamlined our company and easily made us more efficient. For me, It's always important to let the professionals do what they do best and just get out of the way. Jennie has instilled a trust factor for our company, which lets us put our focus in other areas."
CARTER OOSTERHOUSE is one of America's most recognized lifestyle experts. Having carried many popular television series ranging from Trading Spaces and Red and Hot & Green to Million Dollar Rooms and Celebrity Motor Homes. Most recently, Carter played host to FYI's Rowhouse Showdown and will be co-hosting ABC's hit primetime series, The Great Christmas Light Fight.