What is graphic design? 
We have all heard the saying that a picture is worth a thousand words, and this couldn't be truer than when talking about your online presence. From your business' website and marketing materials to social media networking sites and launch products, having great graphics makes a huge impact. Take it from me as a virtual assistant, nothing makes a site look more professional than polished, engaging, and consistent visual style!
Why is graphic design important?
Whether you need fabulous graphics for your blog posts or are looking to punch up your humdrum social media channels, you can keep all of your company's content fresh and fun with beautiful graphics created just for you, complete with your branding. We offer small businesses of all kinds a comprehensive set of graphic design services focused on boosting your business' online image across multiple platforms.
How can we help?
As with all our business services, you are only paying for what you ask for. You can get as much or as little graphic design work as you need! We offer everything including: logo design, packaging design, print design (packaging, branding collateral, welcome kits, flyers, brochures, rack cards, stickers, labels, tags, pricing/sell sheets, and business cards), website design, webinar design, and digital design (online magazines, infographics, logos, testimonial quotes, newsletters, reports, social media covers and visuals, media kits, and online magazines). Just tell us what you need and we will get to work!
Graphic Design services we provide:
✓ A flexible working partnership: Whether you need a lot of graphic design or just a little, we can help!
✓ Single interpretation of the design brief: Since you collaborate with a single individual, you will receive a unified vision of your design.
✓ Multiple file formats: Your final design will include a range of formats that you can archive for future use.
✓ Graphic design heaven: We offer so many kinds of graphic design that your options are almost limitless!
Still unsure? Check out what some of my clients say about our graphic design services.
"I absolutely LOVE the images Jennie created for me! They are perfect!! I sent her the copy, my website fonts, and logo, and she worked her magic. They are professional, polished, and beautiful, and I can't wait to share them with my online community! Jennie is always speedy and reliable, and she pays attention to detail. Excellent!!"+ Casey Sollock | She Shines Wellness
---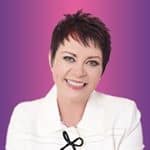 "I've used Jennie's services a few times now and have found her to be reliable and efficient. Her creativity with social media posts is fabulous. Thank you."
+ Maggie Wilde | The Potentialist
---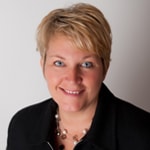 "I want to thank Jennie for her assistance in helping me get my message out in such a professional and beautiful way! Her experience and knowledge were so helpful in allowing me to share my gifts with the world. Before her, my message was being delivered in a boring, simple way. Jennie has brought a whole new level of professionalism and elegance to what I have to offer."
LOOKING FOR SOMETHING ELSE?