What is social media advertising?
With billions of active users, social media platforms like Facebook, Instagram, YouTube, LinkedIn, Twitter, Pinterest, and Google are the undisputed kings of online advertising. In short, if you aren't advertising in one of these digital arenas, you need to get some ads on them immediately!
These social media channels offer effective platforms for getting your business in front of a vast audience of potential clients and customers. Paid online advertising is a fantastic way to promote your business to a large, captive audience in ways that were never possible even a decade ago. We can take the performance data generated from all of your digitals ads to determine what's working best for your business' marketing strategy, and then double down on that for your next campaign!
Why is social media advertising important?
Leveraging paid social media ad campaigns is a fantastic way to grow your reach and build an online community around your business. Expertly written ad campaigns will attract your ideal client and redirect them to your website, landing page, and funnel, to go from potential to actual paying customers.
Probably the single best reason to advertise your business online are the extremely powerful demographic targeting tools available. These social media services offer you incredible tools you need to build a detailed target audience based on browsing and buying habits, likes, preferences, location, and more, of your current customer base. Even better, with the way that most digital marketing ad campaign pricing is set up, there are options for every budget for every size of business!
How can we help?
We are intimately familiar with the complexities and power of paid digital marketing campaigns, as well as the strict advertising standards for graphics and copy. We know how to write and design enticing offers to improve click-through rates and make your clients want more. With this knowledge, we create captivating ads that will pinpoint your target audiences and convert them into paid customers. Most importantly, we can use targeted audience research and your already existing email lists and website data to identify your ideal customers and directly target them with optimized ads. What would take you days of watching expensive digital marketing video tutorial courses to learn, we've mastered already. We're excited to use that knowledge to help you make the most of your online advertising.
✓ No long-term contracts: You aren't tied to long-term contracts. Ever. You pay for what you need!
✓ Ad creatives belong to you: You take all of your ad creatives with you when you leave.
✓ Campaign optimization: We track, measure, and analyze all of your paid ads to find improvements & raising results.
✓ Copy and graphics that convert: We create personality-infused copy & graphics so each message encourages action.
✓ Personality is key: We stealthily sell within your paid social media advertising, while offering valuable content.
✓ Analysis and reporting: We offer simple, easy to understand weekly performance reports sent directly to your inbox.
Still unsure? Check out what some of my clients say about our digital marketing services.
"Jennie is responsive, articulate and wonderful to work with. She never makes you feel like what you are asking for is too much. Over the course of our relationship, Jennie has greatly increased our Facebook likes and Twitter follower. We trust her to manage all of our social media platforms, with very little input from us necessary. For a small start-up, you need someone who understands social media and your business. Having Jennie manage and maintain those platforms has relieved a lot of pressure and freed us up to focus on growing our business. If you find yourself struggling to get it all done, you really need to let some of that go, and Jennie is the person you can trust to do it.
+ Ralph Chavin | NibMor Chocolate
---
"As a small business, we struggled to find time to send weekly emails to our email list. Because of Jennie, we are able to send consistent, professional, and engaging emails to our growing email list. Jennie is also our go-to gal when we need assistance with advertising on social platforms. Her knowledge and skill set are vast, making her an essential member of our team.
+ Dr. Nick Zyrowski | NuVision Health Center & NuVision Excel
---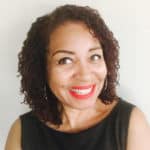 "In the past, I've hired a few virtual assistants and, although their resumes looked great and they interviewed well, their end product was very disappointing. When I first talked to Jennie, I was very skeptical but decided to give her a try. It turns out that hiring Jennie Lyon was one of the best business decisions I ever could have made! Right out of the gate, Jennie over delivered! She started handling all social media for me. Since then, I've watched my numbers on each social media channel greatly increase, and they are still growing. Plus, she takes care of my website and other administrative tasks with excellence. Jennie is such a valuable asset to my business. She doesn't work for me; she works with me. I am so thankful for Jennie and I highly recommend her."
+ Carolyn Akens | Chef Carolyn
---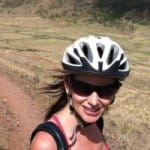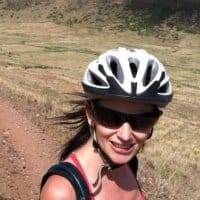 "I was drawn to Jennie's responsive, personable approach right from the start. Since she joined our team, we continue to watch our social media shares, likes, and interactions grow. Jennie is a great communicator, quick to respond and very knowledgeable. She has quickly become an important member of our team, handling our blogging and social media like a rock star. I would highly recommend her without hesitation to anyone looking to hire a virtual assistant."
+Michelle Coleman | Baby's Own Room
---
"Before working with Jennie, I had no social media presence or internet marketing strategy to speak of. Thanks to her, now I do! She has helped me to exponentially grow my social media presence, develop an email subscriber list, create marketing launches, update/maintain my website, and write regular social media posts. Today, my social media and online marketing are on autopilot as she handles all of the details and timelines so that I don't have too!
Jennie also helps me in many other aspects of my business including administration and client relations. She is a dream to work with – proactive, responsive, and diligent! Her work is top notch and I'm grateful to her for all the help she gives me! Thanks to her contributions to my business, I have been able to double my revenue and better serve my clients."
+ Jennifer Brown | Successful Culture
---
"Jennie is my secret sauce! The startup phase of my new business was overwhelming me. I knew I needed a social media presence but did not know where to start, nor did I have the time to maintain it. Jennie has been awesome to work with! She created a wonderful digital presence for me online through my blog, Facebook, and Twitter. She keeps everything planned, scheduled, and maintained. I am amazed at how well she has gotten to know me and my business. She's even able to write in "my voice." Whenever I have had a few ideas I'd like to incorporate into my site, she would integrate them beautifully. This has been a huge help to me and allows me to better serve my clients and work on growing my business."
LOOKING FOR SOMETHING ELSE?