What is digital branding?
"Branding," a term that once meant merely stamping your business logo on everything, has evolved into the process of building your company's identity, values, and personality. While branding still involves developing a name, logo, color scheme, and design that sets your business apart, it is so much more than that. Effective, strategic branding will give you an advantage over your competitors, making it possible for you to target markets as tight or broad as you like.
Why is digital branding important?
It is important to drive your visual branding, website, packaging, products, and online content with consistent, high-quality images and messages. An aesthetically-appealing and engaging brand covering all your services and products is key to attracting new customers. As a virtual assistant, I can help you utilize print AND digital media to put your business front and center, representing your brand and gaining you recognition. In other words, you will stand out!
How can we help?
A virtual assistant can help you manage all aspects of your branding, from its appearance to its use on collateral. If your brand could use a visual refresh, our graphic designers can create a distinctive logo that will instantly identify your business on sight. We can then integrate that logo into custom letterheads, address labels, stickers, envelopes, websites, email headers, footers, and your signature images. We can also design all of your branding collateral, including your signage, banners, booth hangings, postcards, posters, gift certificates, and much much more.
On the marketing side, we can supercharge your print marketing efforts by integrating your refreshed brand seamlessly into your logo, website, business cards, brochures, and more.
✓ Initial research: Complete, in-depth research to kick-start your new branding.
✓ Strategy session: Available via phone call, Skype, or video conference.
✓ Original design: Original, JPEG, PNG, and EPS files.
✓ Color palettes: Primary and secondary color palettes.
✓ Typeface families: Headlines and body copy.
✓ A brand concept brief: A clear visual concept and a plan for your brand.
✓ Brand guideline: Showing proper usage of logo

, color scheme, typeface, and brand products.
Still unsure? Check out what some of my clients say about our branding services.
"Working with Jennie is beyond a pleasure! Investing in her services allowed me to be more productive and focus on what I do best. She is a detailed and organized problem solver who always meets deadlines with a positive attitude. I would highly recommend Jennie to anyone looking for reliable and professional support."
+ Karen Post | Branding Diva, Restaurant Branding Roadmap and HomeFrosting
---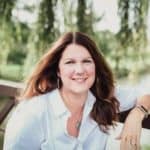 "Having Jennie on my team is like having a giant weight lifted off my shoulders. She can handle any task I throw at her and always has great suggestions for things I need to delegate. She manages our Infusionsoft, client follow up, ezines, social media, article submissions, and many other things. Even better, she also is experienced in other services that we haven't used yet, but plan to in the future. I have recommended several of my colleagues to her. She is fantastic!"
+ Erin Kennedy | Professional Resume Services
---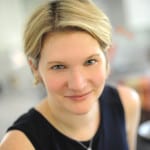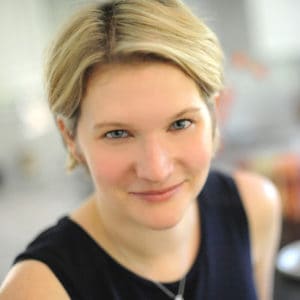 "WHAT would I do without Jennie?! This woman has single-handedly kept this insanely busy entrepreneur on track. I've worked with other personal and virtual assistants in the past, but Jennie is truly one of the most amazing people I have worked with. She listens carefully to my full vision of any project and has the intuition and insight to make it bigger and better than you could have imagined. She is also very organized, making her incredibly effective and efficient. She collaborates extremely well with everyone on my team. I am so lucky to have her, and you will be too. If you want results in your business and someone who can go with the flow, Jennie is your new virtual assistant."
+ Heather K. Terry | Ggachi Bakery, NibMor Chocolate and author of From Broadway to Wall Street: Cautionary Tales of an Unlikely Entrepreneur
---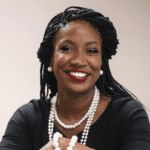 "Jennie, thank you for making my load lighter. Since retaining Jennie's services, I've been able to focus more on the core issues of my business and less on the routine tasks. That means a lot to me! I appreciate all of her insight and feedback. I look forward to sending more tasks her way!"
+ Nicole Robinson | Divine Purpose School and QM Staffing
LOOKING FOR SOMETHING ELSE?
LOOKING FOR SOMETHING ELSE?