What is calendar management?
Creating and maintaining a daily schedule is an essential part of running a business. You need to be able to see the layout of your day instantly so you will know what you need to get done right away and what can be put on the backburner. Unfortunately, effective calendar management can be remarkably time consuming and complicated, requiring you to figure out the optimal arrangement of your daily obligations. This can take up time that you simply don't have!
Why is calendar management important?
As a small business owner or entrepreneur, you are likely incredibly busy. There are always clients, employees, suppliers, or competitors taking up your time with appointments, along with projects and meetings back at the office. And let's not forget time off to eat, exercise, and relax! You need your daily schedule to be easily understood at a glance and optimized so you can get the maximum number of things done throughout your workday.
Without effective calendar management, your day can quickly spin out of control as appointments are forgotten, projects are left uncompleted, and your off hours are quickly eaten up by work. Small business owners need far more than simple daily to-do lists for time management. They need calendar management solutions that will help them schedule their day to keep track of everything, from meetings to project deadlines.
How can we help?
We can set you up with a calendar management solution that will not only keep your day organized but also optimize your schedule. With experience in a number of calendar management tools, including vCita, TimeTrade, Simple Practice, and more, we can finally bring some order into your day, increasing your productivity and maybe even find you some much needed time off!
vCita
TimeTrade
Calendly
Acuity Scheduling
10to8
Mind Body
Square
Simple Practice
Doodle
Schedulista
Still unsure? Check out what some of our clients say about our calendar management services!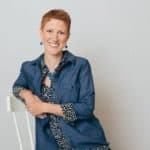 "Jennie helped me set up and blast a really important email campaign for one of my clients. Everything was done promptly and the results of the campaign turned out even better than expected!"
+ Angela Pointon | Hand Select Your Clients
---
"As a small business, we struggled to find time to send weekly emails to our email list. Because of Jennie, we are able to send consistent, professional, and engaging emails to our growing email list. Jennie is also our go-to gal when we need assistance with advertising on social platforms. Jennie's knowledge and skill set are vast, making her an essential member of our team."
+ Dr. Nick Zyrowski | NuVision Health Center & NuVision Excel
---
"Before working with Jennie, I had no social media presence or internet marketing strategy to speak of. Thanks to her, now I do! She has helped me to exponentially grow my social media presence, develop an email subscriber list, create marketing launches, update/maintain my website, and write regular social media posts. Today, my social media and online marketing are on autopilot as she handles all of the details and timelines so that I don't have too!
Jennie also helps me in many other aspects of my business including administration and client relations. She is a dream to work with – proactive, responsive, and diligent! Her work is top notch and I'm grateful to her for all the help she gives me! Thanks to her contributions to my business, I have been able to double my revenue and better serve my clients."
+ Jennifer Brown | Successful Culture

LOOKING FOR SOMETHING ELSE?
LOOKING FOR SOMETHING ELSE?