What is content marketing?
While most business owners are experts in their field, not as many are accomplished writers, and few have the time to devote to that kind of content creation. Great copywriting requires craftsmanship, engaging the reader to take a specific action at the end of the content. You want your copywriting to bring your reader on a journey. Your content should educate people, show them the benefits of working with you, and position you as an expert in your field. Your marketing content needs the support of strong writing to come across as professional and personality infused, so it's essential to place your copywriting tasks in experienced hands.
Why is content marketing important?
Posting to your website's blog gives your clients a reason to engage with you on a regular basis, strengthening your reputation as an expert and putting a personal face on your business. Additionally, blogging fuels SEO, meaning businesses that blog acquire more customers from search results. Appearing active online is about more than just Twitter! Your blog's content provides rich material that can be used in other content marketing efforts like social media posts, email newsletters, and opt-ins – all of which will give you more online reach. On top of all that, readership can be tracked, offering insight into who is engaging with your business. As you can see, blogs are essential to your brand and support your business' success!
Beyond blogging, your business can reach more potential clients by publishing a magazine, e-book, or even a physical book. Offering an e-book or magazine download on a topic relevant to your customers' needs can make a great incentive for them to sign up to your mailing list. Also, having a book available on your website really cements the image of you as an expert in your industry.
Sometimes, you need something a little more formal than a blog post.
A great way to spread the word about your business and attract media attention is to put out an enticing press release. A lack of proper journalistic tone is the failure of many amateur press releases. Our experience in this area can make busy editors, reporters with short attention spans, and your target market notice your news and build anticipation for your event or announcement.
If you are looking for a great way to build your email list, whitepapers and email opt-ins are the answer! If you haven't written a whitepaper before, it can be difficult to know where to start. Whitepapers are the academic publications of the marketing content world and involve expert opinion backed by research with fully-documented references. Creating a professionally-written whitepaper can be a time-consuming process, as you need to pull together all the details and accurately present them. We can determine the most effective, in-depth way of presenting the topic for your whitepaper and enhance its impact.
Maybe you don't need an academic publication for your content marketing and are looking for something simpler! Checklists, infographics, and other engaging downloads are a great way to get people signing up to your email list.
How can we help?
Unfortunately, personality-infused copywriting can take hours upon hours to write, and that's time you just don't have. Whether you need a handful of articles for your blog content calendar, a dozen or more chapters for a full-length, self-published book, or a professionally written press release, writing all of that content can be a scary prospect and a grueling experience. With a virtual assistant in your corner, you'll always have the copywriting content you need to build engagement with your customers. We create original content for entrepreneurs across all kinds of industries on hundreds of topics. If you find you're struggling with blog pieces, press releases, white papers, website content, magazine articles, newsletters, opt-ins, email blasts, or any other type of copywriting, let's chat!
✓ An understanding of SEO: Ranking well in Google search results is key for businesses who want to get ahead.
✓ Writing for multiple platforms: You need someone who can write for a multitude of platforms.
✓ Knowledge of reader behavior: We create copy that engages and gets your audience to take action.
✓ Custom client avatar: We create personality-infused copy with your client avatar top of mind.
Still unsure? Check out what some of my clients say about our content marketing services.
"Jennie's social media and content management expertise have contributed tremendously to the growth of Successful Culture. She is an essential part of my support team, allowing me to focus on sales, marketing, and client service. I really can't imagine growing Successful Culture without Jennie. She is efficient, knowledgeable, reliable, and an absolute delight to work with. Every growing business needs a Jennie!"
+ Marissa Levin | Successful Culture
---
"Like many entrepreneurs, I was so consumed with daily logistical tasks, I was actually holding myself back from growing my business. Since bringing Jennie onto my team, I have been able to focus my time and energy where I am best served: developing content and connecting with my audience. Jennie is an expert in her field and I can relax knowing that she behind the scenes ensuring that all of the moving parts are working. Thank you, Jennie, you are priceless!"
+ Laurie Palau | Simply B Organized
---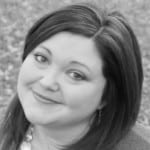 "Jennie is amazing! She is an absolute gem, with an outstanding work ethic. Jennie's ability to juggle a million tasks while producing top-notch content is so impressive! She is thorough, responsive, and extremely well-versed in digital marketing. She has brought a whole slew of skills to my table. Highly, highly recommended! Hiring Jennie is an absolutely sure bet!"
+ Kate Singogo
---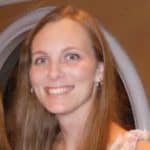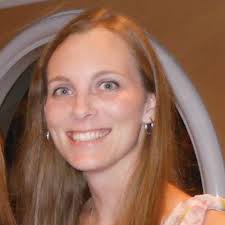 "Jennie has been a joy to work with because she is thoughtful, organized, and very quick to respond to any messages. Over the past ten months, she has taken complete responsibility for providing exciting and well-written blogs for us every week. I absolutely love how she can take any subject and run with it. I am excited to work with Jennie on generating even more informative and engaging content in the future!"
+ Kelly Mellert | WorldWide Ticket Craft
LOOKING FOR SOMETHING ELSE?