What is email management?
Do you remember when you got your first email address and it was super to receive even a single email? Boy, those were the days…
Simply put, email management is the way that you structure and organize your email. When everything is heading into the same folder, your inbox, it becomes super easy to lose track, leading to the email equivalent of a 20-car pileup. But when you put proper email management solutions into place, messages will automatically be delivered to the correct folder, SPAM will be instantly deleted, and you will end up actually receiving the emails that you want.
Why is email management important?
Imagine trying to work when your desk is buried under hundreds, or even thousands, of letters. For many people, that's the reality of their email folder.
As a small business owner, your email is likely under assault by hundreds of message a day. From your actual clients, to potential customers, to solicitations, to SPAM, it's so easy to lose track, leading to an utterly disorganized disaster in your inbox. The problem is that, within that mess, there could be incredibly important emails that you have been waiting for from client. You need an email management system that will ensure the messages you need end up in your inbox, while the rest get shuffled off to other folders to be dealt with later.
How can we help?
If email management takes up way too much of your day, we can take it over for you!
We can create email rules that will automatically sort different types of messages into their relevant folders. We can monitor your email to make sure that any critical messages are immediately flagged and brought to your attention. If your inbox is already packed with thousands upon thousands of old emails, we can go through every single one, deleting the SPAM and out-of-date emails while organizing the rest into much more manageable subfolders. And we can set up automatic follow up messages so your clients will never need to wait long for a response.
In other words, we take the email entirely off your plate, allowing you to get back to doing the important tasks of running your business!
Creating automatic email sorting rules
Cleaning out and organizing inboxes
Monitoring your daily email, flagging anything important
Respond to non-essential emails on your behalf
Following up with potential clients and current customers
Still unsure? Check out what some of my clients say about our email management services.
"Jennie's social media and content management expertise have contributed tremendously to the growth of Successful Culture. She is an essential part of my support team, allowing me to focus on sales, marketing, and client service. I really can't imagine growing Successful Culture without Jennie. She is efficient, knowledgeable, reliable, and an absolute delight to work with. Every growing business needs a Jennie!"
+ Marissa Levin | Successful Culture
---
"Like many entrepreneurs, I was so consumed with daily logistical tasks, I was actually holding myself back from growing my business. Since bringing Jennie onto my team, I have been able to focus my time and energy where I am best served: developing content and connecting with my audience. Jennie is an expert in her field and I can relax knowing that she behind the scenes ensuring that all of the moving parts are working. Thank you, Jennie, you are priceless!"
+ Laurie Palau | Simply B Organized
---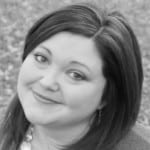 "Jennie is amazing! She is an absolute gem, with an outstanding work ethic. Jennie's ability to juggle a million tasks while producing top-notch content is so impressive! She is thorough, responsive, and extremely well-versed in digital marketing. She has brought a whole slew of skills to my table. Highly, highly recommended! Hiring Jennie is an absolutely sure bet!"
+ Kate Singogo
---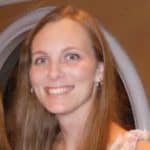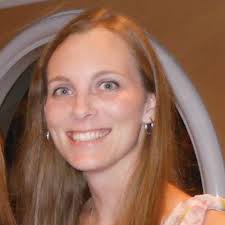 "Jennie has been a joy to work with because she is thoughtful, organized, and very quick to respond to any messages. Over the past ten months, she has taken complete responsibility for providing exciting and well-written blogs for us every week. I absolutely love how she can take any subject and run with it. I am excited to work with Jennie on generating even more informative and engaging content in the future!"
+ Kelly Mellert | WorldWide Ticket Craft
LOOKING FOR SOMETHING ELSE?