What are email opt-ins?
An opt-in is a valuable piece of content that you are essentially exchanging for personal information about the person who is downloading it. This could be their name, email, or anything of value from a marketing perspective. The key is for the piece of content you are offering to be genuinely valuable; otherwise, your customers might feel a bit ripped off about the exchange.
Why are opt-ins so important?
In the currency of digital value, an email address is pure gold!
If you're planning on creating an email marketing campaign, releasing a weekly newsletter, or simply want a way to keep in touch with your customers, then you're going to have to build a comprehensive email list. But how can you get your customers' emails, especially when everyone today is so paranoid about spam and email security? Well, that's where the opt-in comes in!
How can we help?
We've put together hundreds of opt-ins over the years. An opt-in could be a repurposed piece of already existing content, like an expanded blog post or a chapter from an ebook that you've written, or be a completely original piece of content. No matter its type, it should always be packaged attractively on your site on its own landing page or opt-in form.
We create beautiful opt-ins that will draw your customers in and convert. Once you have their email address, you will have a direct line of connection, allowing you to spread the message of your business further and faster. You only need the right piece of content and I'm just the virtual assistant who can create it for you!
Opt-in services we provide:
Welcome pop-up
Exit intent
Behavior-driven
Time-driven
Push notification
Newsletter opt-ins
Onsite content opt-ins
In blog content opt-ins
In email content opt-ins
Social media opt-ins
Coupon pop-ups
✓ Beauty: We create opt-ins that your audience will love signing up for.
✓ Quality: We create personality-infused opt-in content that provides value to your audience.
✓ Salesmanship: We build custom landing pages for your opt-ins.
✓ Growth: We will help you take advantage of your newly expanded email list with email marketing services.
✓ Variety: We help you create several different opt-ins for your business, growing your email list.
Still unsure? Check out what some of our clients say about our opt-in services.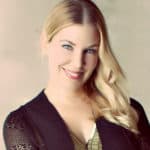 "Jennie is a valuable member of my team and truly the best virtual assistant I have worked with. She is reliable, detail oriented and is a master at keeping my business systems running smoothly.
She quickly learns new skills and technologies. For my business, Jennie manages a base of over 100,000 subscribers and customers, with a very high customer satisfaction level due to her excellent communication skills, responsiveness, and attention to detail."
+ Lucille Sorella | Preen Publishing, LLC
---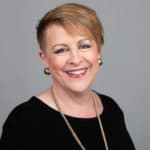 "Jennie has performed a number of client relations, online marketing, reporting, and correspondence tasks for me and my business. She did a stellar job – and with a great attitude too! She is talented in many areas and committed to supporting her clients with top-notch service. I recommend her!"
+ Marcia Bench | Best Selling-Author and Professional Speaker
---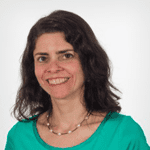 "Jennie has been great! She works virtual and is hired for only a few hours a week, yet she is always present when I need her and everything gets done on time. She's very personable and has an upbeat personality. It's great to have her on the team!"
+ Luciana Lage | Street Smart Brazil
LOOKING FOR SOMETHING ELSE?