Instagram Strategy Samples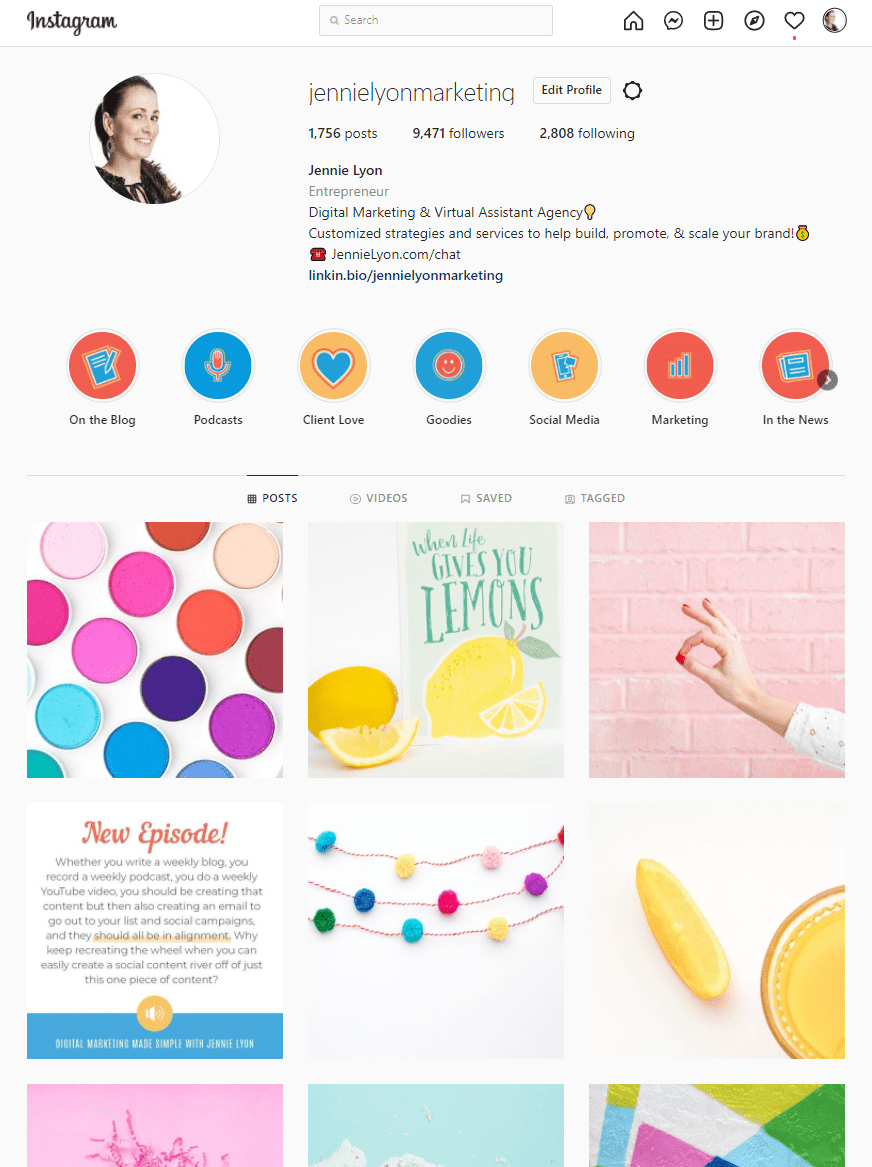 Jennie Lyon Digital Marketing Services
Being digital marketing experts, we take on the management of our own host of social media accounts as well as the accounts of our clients.
Over the past year alone, our reach has increased 64.4% and our audience has grown massively from 2k to over 10k!
With a refined strategy consisting of creating engaging content coupled with beautiful graphics that hook the scroller, we're sharing quality, value-driven content regularly.
We showcase our company's credibility, converting views to business at our website.
ECOlunchbox
We began working with ECOlunchbox in 2016. They provide eco-friendly, BPA-free containers and strive to raise plastic-free awareness. They wanted us to take on monthly content creation and management of their social media spaces, so we collaborated to cultivate their identity and crafted content to unify their brand.
With a regular posting strategy coupled with great visuals, fun, eco-centric copy, and regular community engagement posts, ECOlunchbox has exploded with followers, chiefly where most of their target clientele are found, on Instagram and Pinterest. Instagram has over 28.7K followers, Facebook has 16.5k, and Pinterest has 1.2M monthly views.
See our work, and their great products, for yourself!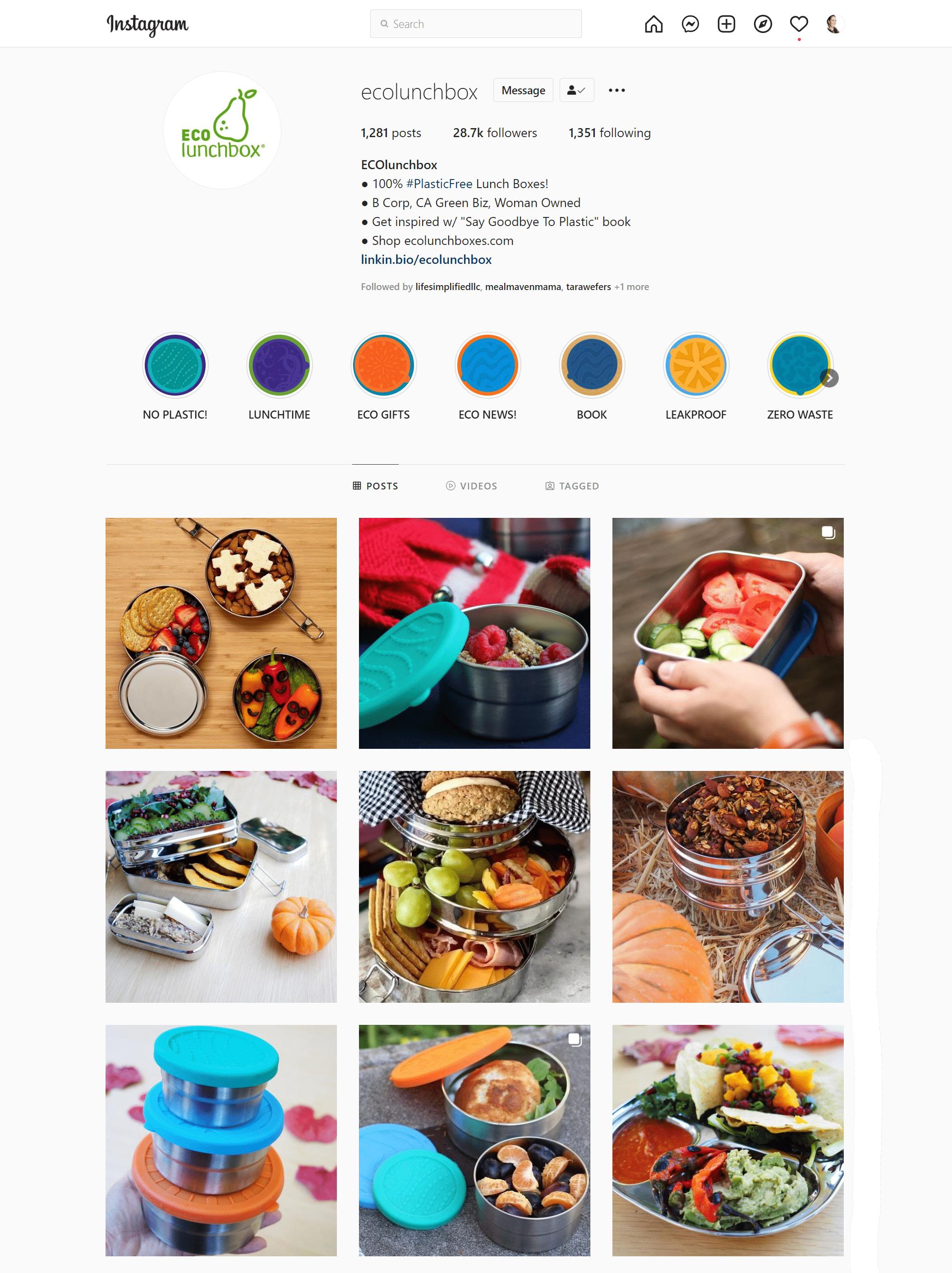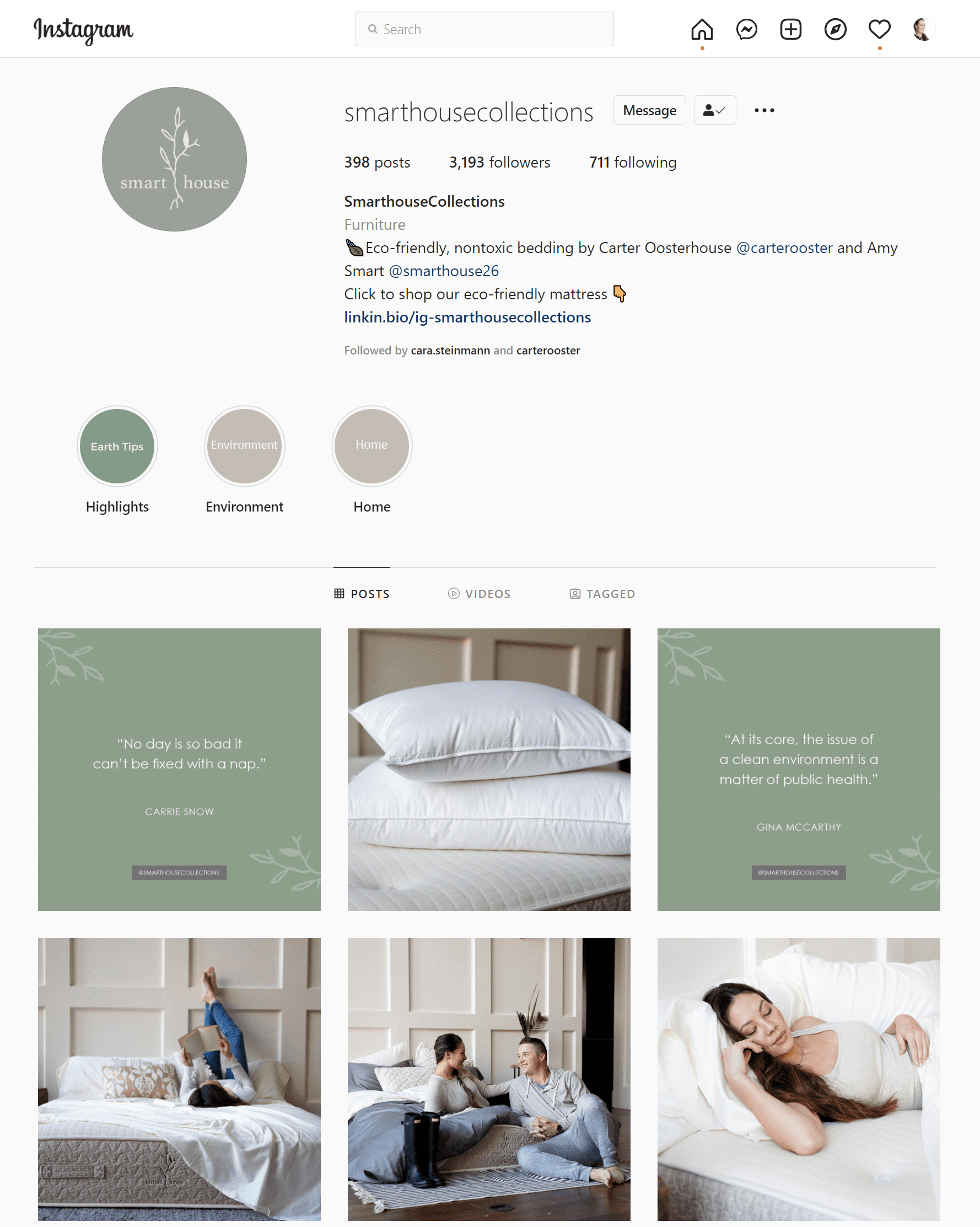 SmartHouse Collections
SmartHouse is an eco-friendly bedding company created by Carter Oosterhouse and his wife, actor Amy Smart. In 2019, SmartHouse came to us hoping to invigorate their social media presence and help manage their online store.
We brought new design elements to their Instagram layout and helped grow the audience and awareness while managing their e-commerce shop!
Everyday Hands
Everyday Hands is an organization of professional helpers based in Rochester, NY, established in 2016 by Lauren Goetz to provide the community help with "the small stuff," as Lauren puts it; sitting with an elderly neighbor for companionship, picking up prescriptions, and more.
We crafted around half a dozen posts monthly, ensuring copy and hashtags were optimized for Instagram. Each post included relatable caregiving quotes to engage viewers or info on what Everyday Hands offers with friendly and welcoming designs, all with clear CTAs for allowing people to schedule services.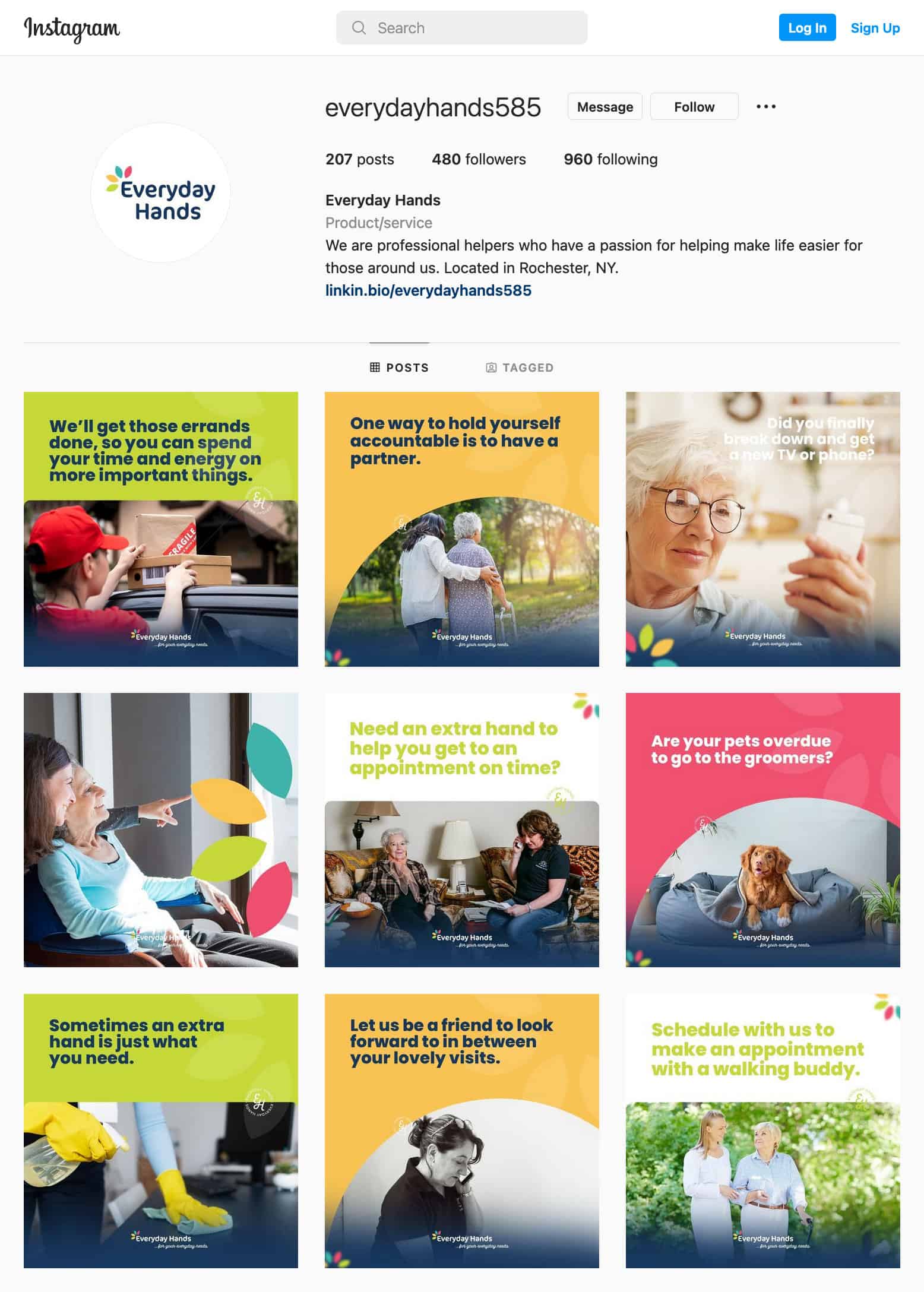 Instagram Highlight Design