What are website integrations?
To smoothly run a business online, there are tons of pieces and platforms that you have to manage. Maintaining an active online presence isn't easy! There are so many different 3rd party plugins, add-ons, and tools out there that you may need to add to your website for necessary functionality. The problem is trying to put all of these pieces together. If you could only get everything working properly, the online component of your business would run smoother than ever!
Why are website integrations important?
No matter the purpose of your website, it needs to be functional, professional, relevant, easy to use, aesthetically pleasing, and inviting to viewers. The only way to accomplish that is with seamless integration of 3rd party tools, making the browsing experience effortless for potential clients. If you need help figuring out how to integrate landing pages, subscription opt-ins, shopping carts, social media connections, calendars, live chat windows, hover bars, scheduling apps, or anything else into your website, we're here to help. Our extensive experience in building websites for all kinds of clients means we are well practiced at integrating a wide variety of features and services.
How can we help?
Whether you need a single app integrated into your already polished website, or you're ready for a complete website overhaul, we would love to help. Once your various applications have all been integrated, it will be so much simpler to take care of the online side of your business!
Scheduling systems:

vCita
TimeTrade
Calendly
Acuity Scheduling
10to8
Mind Body
Square
Simple Practice
Doodle
Schedulista

Live customer chat windows
Subscription opt-ins
Buy buttons
Optimized landing pages
Yoast SEO
LearnDash
Security, Backups, and Maintainance
Email Opt-ins and pop-ups
JetPack
Website forms
Plugins
Google sitemaps
Google analytics
Social media connections
✓ Integration perfection: We pick the best integrations for your business & seamlessly integrate them.
✓ Maintenance management: We handle all of the integration updates, website backups, and maintenance.
✓ More ways to connect with your clients: We set up online chat, scheduling and much more. 
✓ Smooth operation: We help you choose the best integrations for your website!
Still unsure? Check out what some of my clients say about our website integration services.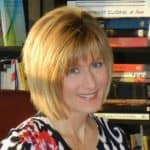 "Amazing! That's a word I've said a lot since I started working with Jennie. I don't know how she does it but she always hits the mark – whether it's tweaking something on my website, helping me build my online presence through LinkedIn, Twitter, Instagram, and Facebook, or editing blog posts. She always seems to know just what's needed and how to do it.
Before working with Jennie, I had been struggling for months to figure out the technical side of my business on my own. I had questions like, "How do I integrate AWeber into my WordPress site?", "How do I create cool memes and share them on Facebook and Twitter?", or, "How do I post my blogs on multiple social media channels and still have time in the day to build my business?" As soon as I partnered with Jennie, I felt a wave of relief rush over me. She stepped right in, helping me tweak my website and organize and implement a new social media strategy.
Today, I have a greater capacity to focus on doing the work that I love without feeling stressed out. Jennie has helped me grow my presence on LinkedIn and exponentially increase my reach through Twitter and Facebook.
What really amazes me is Jennie's attention to detail, her comprehensive follow-up, and her ability to tap into my essence and perfectly write in a voice that's aligned with who I am. It's not just about having an online presence, it's about letting my voice be heard and Jennie has been an integral part of this journey."
+ Jenna Stoliker | Center for Conscious Leadership, LLC
---
"Jennie is my secret sauce! The startup phase of my new business was overwhelming me. I knew I needed a social media presence but did not know where to start, nor did I have the time to maintain it. Jennie has been awesome to work with! She created a wonderful digital presence for me online through my blog, Facebook, and Twitter. She keeps everything planned, scheduled, and maintained. I am amazed at how well she has gotten to know me and my business. She's even able to write in "my voice." Whenever I have had a few ideas I'd like to incorporate into my site, she would integrate them beautifully. This has been a huge help to me and allows me to better serve my clients and work on growing my business."
---
"Jennie has been so helpful in getting my new Squarespace website up to speed! Technology stresses me out… Thankfully, Jennie to the rescue! Everything I didn't know how to do, she did. I only had to ask once and it was done in a timely manner. I have used her for multiple website projects and will absolutely be using her again in the future. It is without hesitation that I highly recommend Jennie for your virtual assisting needs. She will take the stress out of your business life. Guaranteed."
+ Casey Sollock | She Shines Wellness
LOOKING FOR SOMETHING ELSE?
LOOKING FOR SOMETHING ELSE?