What is a landing page?
A beautiful and compelling landing page on your website should tell the story of your product or service in an engaging way. It can mean the difference between just okay sales and completely selling out on a regular basis. After all, it doesn't matter how good your product or service is if your customers don't know about it. The goal of a landing page is to hook a potential customer, funneling them from your marketing to your sales landing page, and then straight to the shopping cart. Boom!
Why are landing pages so important?
Copywriting and designing an engaging sales landing page that will accomplish its goal and close the sale is key! If you have a tactic that helps you sell in person, but aren't sure how to translate that to an online format, we can help. With the use of personality-infused copywriting, custom graphics, or integrated video, a great sales landing page can create the sort of customer service experience that your business is known for, closing the deal without you having to lift a finger!
How can we help?
With our help, you don't have to dig through the vast amount of documentation surrounding the many tools available. That's exactly what a virtual assistant is for! All you need to do is share your vision of your sales landing page, and we'll make it a reality. By showcasing the value of your product or service in a concise and interesting way on a landing page, potential customers will want to take immediate action. We take care of the design, personality-infused copywriting, integration with your email marketing system, payment gateway, and more! So let us help you build a modern, easy-to-navigate sales landing page that will sell your next big launch while you sleep!
Landing Page Services we provide:
Hubspot
Clickfunnels
Elementor
Leadpages
Unbounce
Squarespace
Ontraport
MailChimp
Instapage
Wix
Landingi
Wishpond
Get Response
Shopify
Lander
Shortstack
Pagewiz
Ucraft
Convertkit
Marketo
Pardot
MORE!
✓ Simple onboarding: You answer a few questions and we build a beautiful landing page.
✓ Beautifully designed: Our landing pages highlight your product/services and converts!
✓ Custom domain: People will find you easily with a memorable domain. 
✓ Mobile-friendly: Your landing page will look amazing on any device.
✓ Copy that sells: We create personality-infused copy that sells for you while you sleep.
✓ Seamless integration: We integrate your landing page with your email marketing, payment gateway, and more.
Still unsure? Check out what some of our clients say about our landing pages.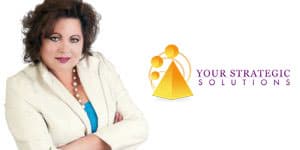 "My fear of hiring a virtual assistant was, would they be competent, responsive, understand my wants and needs, and the big one, would they care as much about my business as I do? Would they only do what was asked, or would they be a proactive problem solver and really become a part of my team? Honestly, I expected the answers to all of those questions to be some version of "No."
But Jennie has been a resounding "Yes!" Every time I give her a project or ask if she can help with something, her response is either "Yes," or "I'll figure it out." And she does! Jennie just helped me with a big launch and I so appreciate all of the things that she took off of my plate. She did them, made them work, and then tested them to make sure they were right. It was a huge stress reliever for me.
As for my question of whether she cares about my business as much as I do, she does. She set up a whole new program for me, with items that needed to be done that I wasn't even aware existed. Imagine my delight when I saw that, without even being asked, Jennie had done them for me! She could have skipped them. But she knew that they were important, so she just did them without prompting.
I truly appreciate the great work that Jennie does for me and my company. Her skills are a tremendous asset. I love how competent she is. Most of all, I love that she's got the attitude and spirit to "figure it out" if that's what's required to get a project done or a problem solved."
---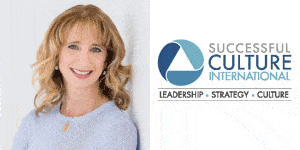 "Jennie's social media and content management expertise have contributed tremendously to the growth of Successful Culture. She is an essential part of my support team, allowing me to focus on sales, marketing, and client service. I really can't imagine growing Successful Culture without Jennie. She is efficient, knowledgeable, reliable, and an absolute delight to work with. Every growing business needs a Jennie!"
+ Marissa Levin | Successful Culture
---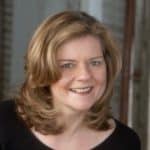 "Jennie is professional, results-oriented, and a vital contributor to my business support team. Deliverables are always on time and she is always enthusiastic about taking on new projects. I am extremely satisfied with her services."
+ Ann-Marie Heidingsfelder | Sales + Leadership Coach
---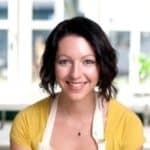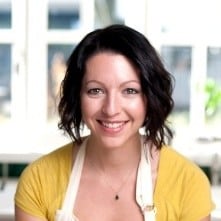 "Working with Jennie is such a delight! She's one of the most organized virtual assistants I've ever come across. She always gets things done on time, if not even ahead of schedule. With the help of her knowledgeable, trustworthy support, she keeps all of my projects on track and takes multiple "to-do"s off my plate, freeing me up to focus on more important parts of my business. If you're looking to grow your business, I highly recommend Jennie."
+ Jennifer Fugo, MSc | Gluten Free School