What is research?
When we hear the word "research," we tend to think of dry facts and figures. But the reality is that doing your research is an essential part of growing a small business. From the minute you get the idea for your business, you are doing research: exploring your market, figuring out potential customers, and checking the viability of your new enterprise. If you want to release a new product, you will want to do market research. If you want to write an eBook, you're going to need to research a ton to make sure that everything in it will be accurate.
The problem, of course, is that research takes time. And as a small business owner, that might not be time that you have.
Why is research important?
All small business owners know that success is in the details. Before you make any big decisions at your business, you need to do the research to make sure that you won't be making an easily avoided mistake. This requires a tremendous amount of research, from going online now and then to see what your competitors are busy with to polling your customers about a potential new product you are thinking about offering.
If content marketing is part of your marketing strategy, you will have to do non-stop research for blog posts, infographics, ebooks, web videos, and any other opt-ins you might be offering. Before you can write a word, you need to know that you will be providing your customers with reliable information. And that takes research.
How can we help?
If you haven't done research since your last big group project in school, we can help! We are experts at delving deep into a topic to come up with the facts and details required for the project. Whether it be research for a book, webinar, blog post, or background information about your customers, we will do the digging necessary to deliver everything you need.
And, once we've done the research, we would be more than happy to work on the project it was meant for as well!
Services we provide
✓ Research for blogs and infographics
✓ Research for eBooks
✓ New product development research
✓ Customer research
✓ Competitor research
Still unsure? Check out what some of my clients say about our research services.
"Jennie's social media and content management expertise have contributed tremendously to the growth of Successful Culture. She is an essential part of my support team, allowing me to focus on sales, marketing, and client service. I really can't imagine growing Successful Culture without Jennie. She is efficient, knowledgeable, reliable, and an absolute delight to work with. Every growing business needs a Jennie!"
+ Marissa Levin | Successful Culture
---
"Like many entrepreneurs, I was so consumed with daily logistical tasks, I was actually holding myself back from growing my business. Since bringing Jennie onto my team, I have been able to focus my time and energy where I am best served: developing content and connecting with my audience. Jennie is an expert in her field and I can relax knowing that she behind the scenes ensuring that all of the moving parts are working. Thank you, Jennie, you are priceless!"
+ Laurie Palau | Simply B Organized
---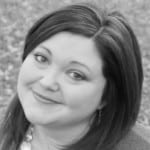 "Jennie is amazing! She is an absolute gem, with an outstanding work ethic. Jennie's ability to juggle a million tasks while producing top-notch content is so impressive! She is thorough, responsive, and extremely well-versed in digital marketing. She has brought a whole slew of skills to my table. Highly, highly recommended! Hiring Jennie is an absolutely sure bet!"
+ Kate Singogo
---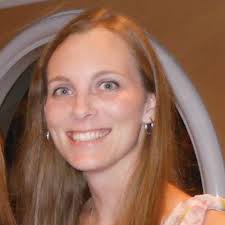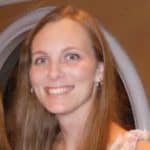 "Jennie has been a joy to work with because she is thoughtful, organized, and very quick to respond to any messages. Over the past ten months, she has taken complete responsibility for providing exciting and well-written blogs for us every week. I absolutely love how she can take any subject and run with it. I am excited to work with Jennie on generating even more informative and engaging content in the future!"
+ Kelly Mellert | WorldWide Ticket Craft
LOOKING FOR SOMETHING ELSE?
LOOKING FOR SOMETHING ELSE?