What is website copy?
While most business owners are experts in their field, not as many are accomplished writers, and few have the expertise to create their own website copy. Writing great web copy takes experienced craftsmanship to create a webpage that will drive your viewer to take action. You need your web copy to take your potential customers on a journey. Your content should educate people, show them the benefits of working with you, and position you as an expert in your field. To achieve this, your website copy needs the support of strong writing to come off as professional and personality-infused. That's why it's essential to place the task of writing your website into experienced hands.
Why is your website copy important?
In this day and age, most of your new clients will develop their first impression of your business online. If your website isn't making a good impression, then you're missing out on a lot of potential customers! Additionally, communicating what you offer to your target audience using your website is an important part of building a business. When a customer lands on your site, you have only a few seconds to capture their attention and ensure they take action. If you don't grab them with story-driven copywriting, they will click off and look elsewhere.
How can we help?
Many clients come to us with anemic, bare-bones websites that look like they came out of the early 2000s. We start the process with an in-depth website audit where we go through every page to make sure they are the best they can be. We review everything, from the quality of your web copy and keywords, to the visual punch of your graphics, to the functionality of your third-party integrations. From your homepage all the way to your contact page, we diagnose everything that's wrong with your website and, more importantly, tell you how you how we can fix it. Then, we go to work transforming your website from humdrum into your strongest marketing tool!
Full website audit
Rewriting SEO fueled website copy
Rewriting engaging bios, business practices, and "about" pages
Writing new product or services pages
Developing FAQ pages
Website copy for sales landing page or email collection landing page
Taking testimonials, editing and formatting them for the highest impact on your website
Writing engaging white papers and irresistible free offers for email opt-ins
Reformatting website content to maximize action
Creating new layouts and visuals to give your site a fresh look
Still unsure? Check out what some of my clients say about our website copy services.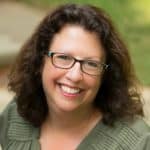 "Jennie has been a lifesaver when it comes to helping me figure out the best way to update my website and streamline digital aspects of my business. Whenever she works her "magic" on my website copy, blog posts or social media marketing efforts, they are always greatly improved. I consider her to be an integral part of my business and look forward to our interactions so that I can ask her to complete items on my "to do" list so that I can focus more on what I do best.
+ Joan Green | Innovative Speech
---
"Jennie has been so helpful in getting my new Squarespace website up to speed! Technology stresses me out… Thankfully, Jennie to the rescue! Everything I didn't know how to do, she did. I only had to ask once and it was done in a timely manner. I have used her for multiple website projects and will absolutely be using her again in the future. It is without hesitation that I highly recommend Jennie for your virtual assisting needs. She will take the stress out of your business life. Guaranteed."
+ Casey Sollock | She Shines Wellness
---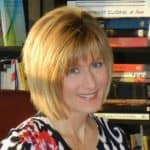 Amazing! That's a word I've said a lot since I started working with Jennie. I don't know how she does it but she always hits the mark – whether it's tweaking something on my website, helping me build my online presence through LinkedIn, Twitter, Instagram, and Facebook, or editing blog posts. She always seems to know just what's needed and how to do it.
Before working with Jennie, I had been struggling for months to figure out the technical side of my business on my own. I had questions like, "How do I integrate AWeber into my WordPress site?", "How do I create cool memes and share them on Facebook and Twitter?", or, "How do I post my blogs on multiple social media channels and still have time in the day to build my business?" As soon as I partnered with Jennie, I felt a wave of relief rush over me. She stepped right in, helping me tweak my website and organize and implement a new social media strategy.
Today, I have a greater capacity to focus on doing the work that I love without feeling stressed out. Jennie has helped me grow my presence on LinkedIn and exponentially increase my reach through Twitter and Facebook.
What really amazes me is Jennie's attention to detail, her comprehensive follow-up, and her ability to tap into my essence and perfectly write in a voice that's aligned with who I am. It's not just about having an online presence, it's about letting my voice be heard and Jennie has been an integral part of this journey."
+ Jenna Stoliker | Center for Conscious Leadership, LLC
---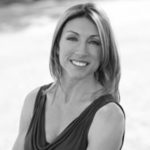 "The first thing I noticed about Jennie was how organized and clean her website was. It really showcased what she did and how she could help my business. After a brief discussion, I felt like we could really work together. She really sets herself apart from the others in her field and I could have not been more fortunate to find her.
I wanted to bring my business to a wider audience online, however, as a coach, my expertise is with people, not technology. With Jennie's knowledge, creativity, and experience, I was able to update my website, launch a few programs online, and start a blog. Honestly, without her, none of that would have been possible.
Jennie is extremely detail oriented with great communication and directive skills. She takes direction well but gives you her opinion on what she thinks could work better and be more effective. Jennie's writing skills are impeccable, but more importantly, she is honest, professional, and doesn't waste my time or money. For a small business owner, that's so important. If you are looking to expand your business, take away some of the tasks that are decreasing your productivity, or lack knowledge in certain areas of digital marketing, then don't waste another minute. Hire her! I could not do what I do without her, she is one of my most valuable resources and assets to my business. Thank you, Jennie, for always bringing your best for me and my business."
+ Kelly Lavieri | Kelly Lavieri Coaching
---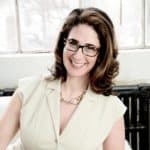 "Jennie jumped right in at a critical time in my business when I was launching a new product and a website at the same time. Her thoroughness and cheerfulness put me at ease and enabled me to get far more accomplished than I would have been able to on my own. I highly recommend her."
+ Blair Glaser | Founder, Authority Mentor
LOOKING FOR SOMETHING ELSE?
LOOKING FOR SOMETHING ELSE?