Bear Creek Felting | Needle Felting Kits
FACEBOOK ADVERTISING SAMPLES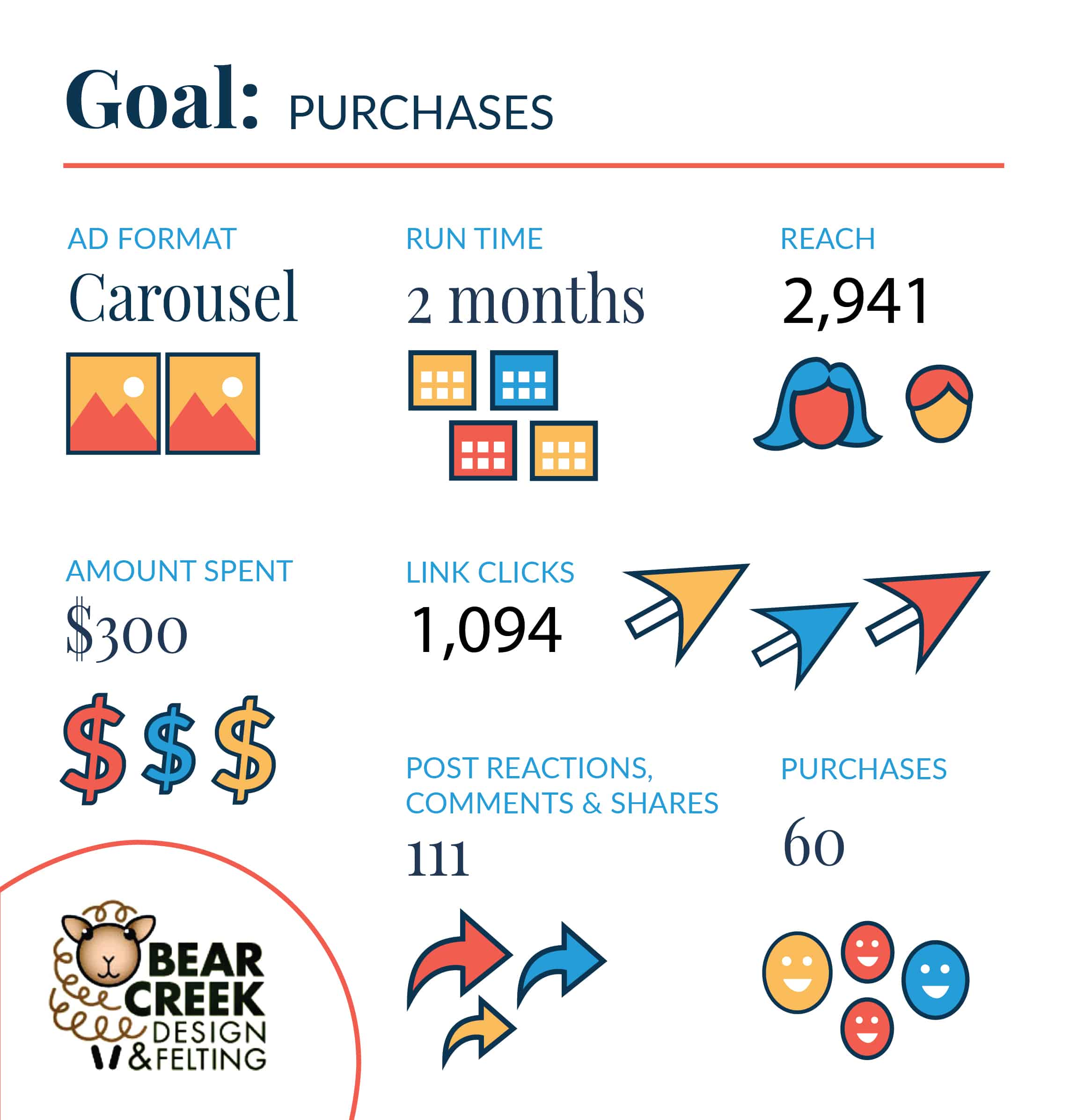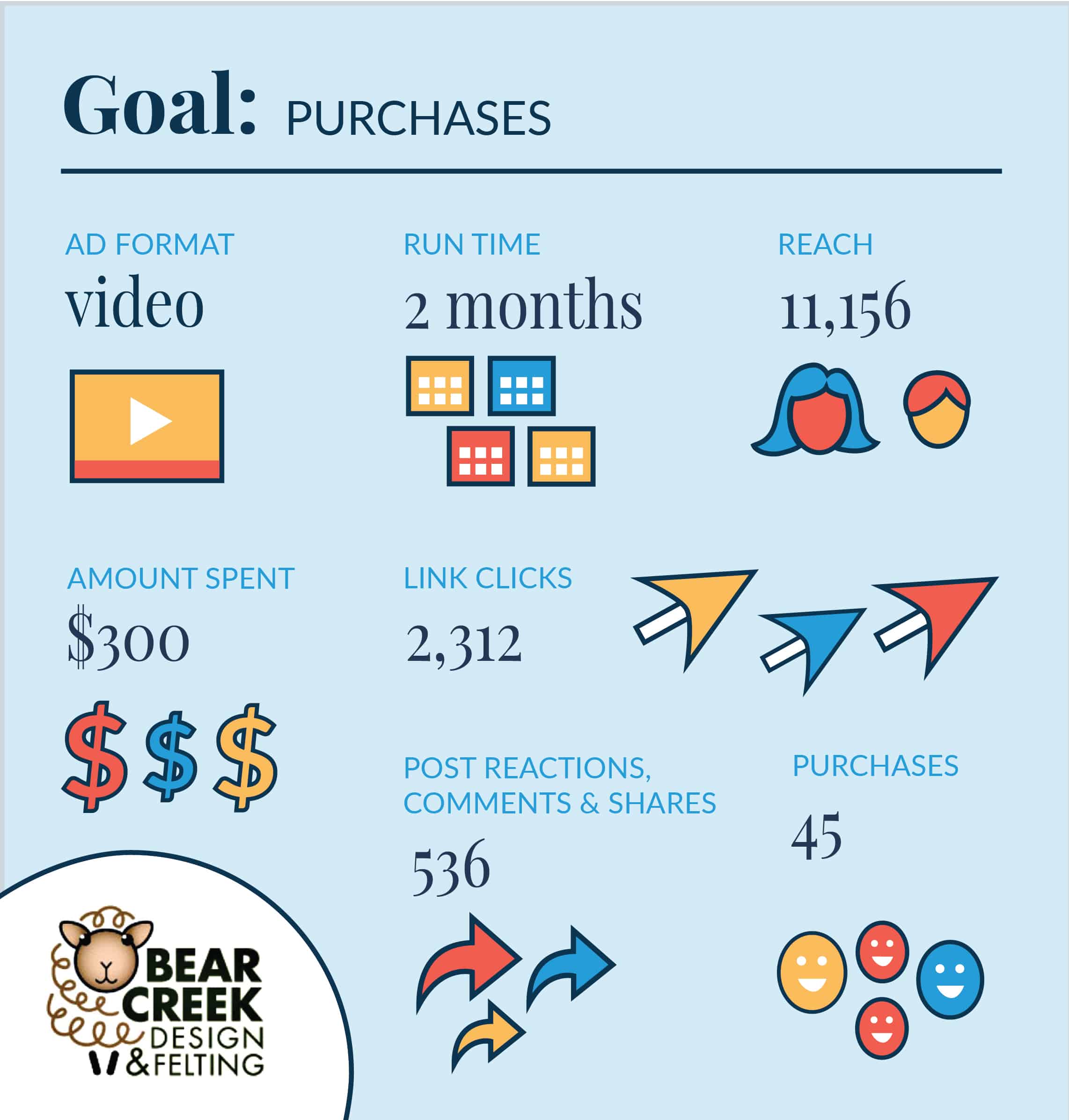 Bear Creek Felting is run by Teresa Perleberg, a needle felting sculpture artist. She teaches her audience how to create adorable needle felted creations with character and personality.
Teresa wanted to leverage her already successful business using Facebook advertising.
We developed two Facebook adverts for Bear Creek Felting, both with the aim of achieving purchases. A video ad was created to promote the Membership Academy priced at $29.99 per month and a carousel ad was created to promote Beginner Felting Kits priced between $16 and $30 dollars.
Both ads ran very successfully, resulting in a total of 104 purchases over 2 months. The campaigns also helped to put the brand in front of over 14,000 people and encouraged over 600 audience engagements and over 3,000 visits to the website.