Bear Creek Felting | Needle Felting Kits
FACEBOOK ADVERTISING RESULTS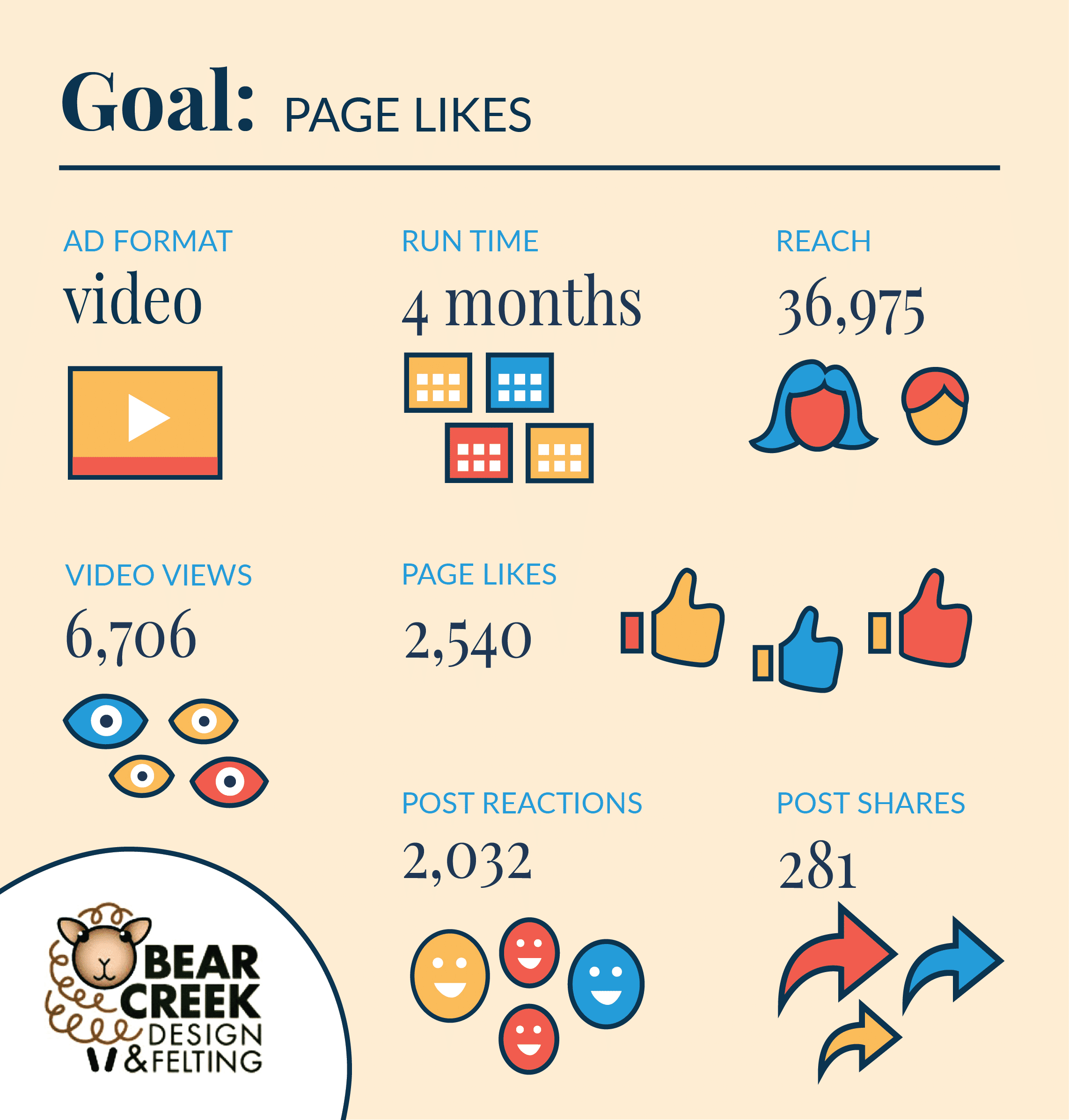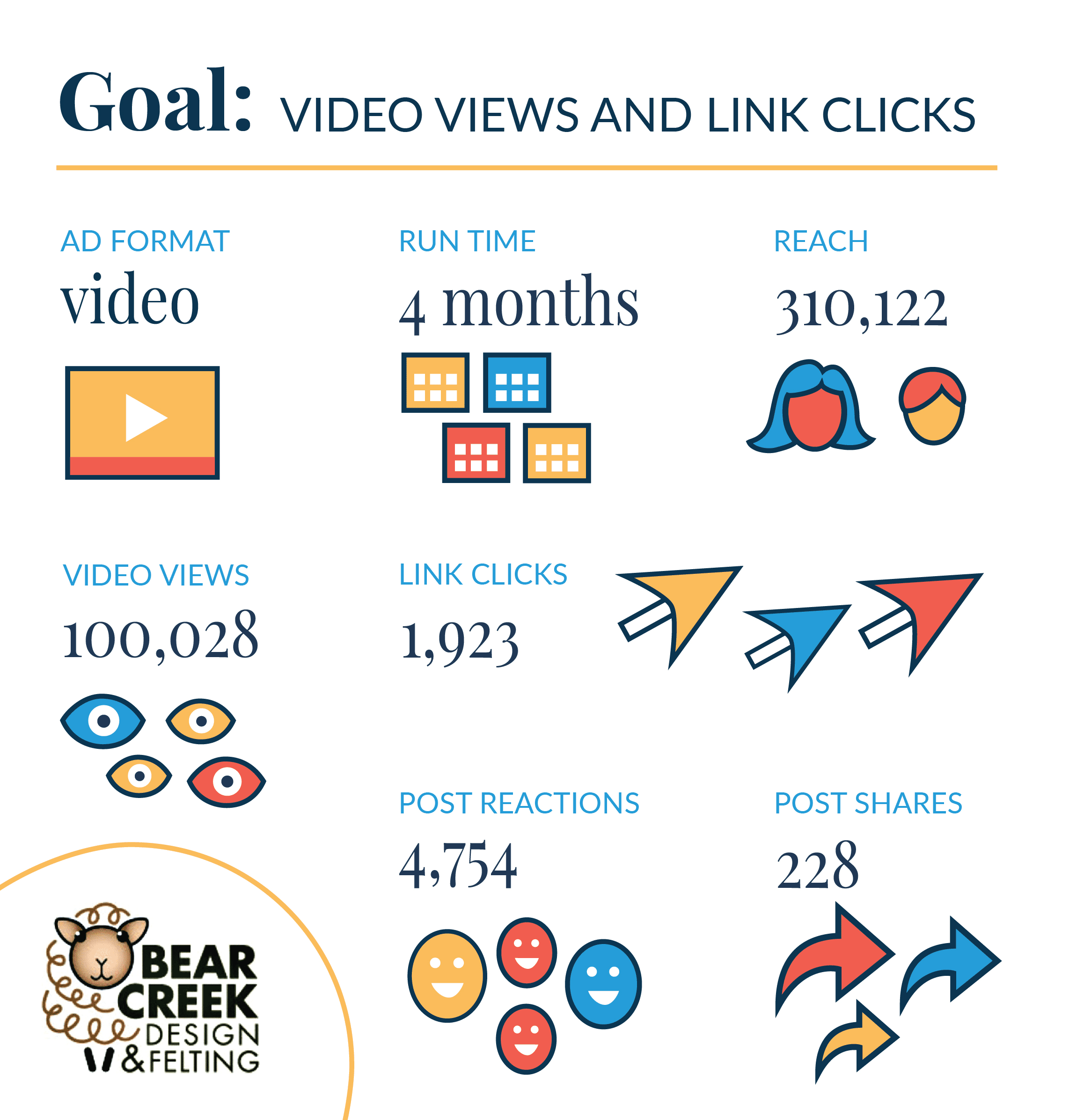 Bear Creek Felting is run by Teresa Perleberg, a needle felting sculpture artist. She teaches her audience how to create adorable needle felted creations with character and personality. 
Teresa wanted to leverage her already successful business using Facebook advertising.
We developed two Facebook adverts for Bear Creek Felting, one was designed with the aim of gaining new likes for the Facebook page, to grow the audience and raise the profile of the brand. The other was designed with the aim of gaining engagement and directing people to the website.
Both ads have been running very successfully for several months, bringing in over 2,000 new page fans, over 6,000 engagements and almost 2,000 new visitors to the website.
Bear Creek's Felting social media reach improved to 36,975 (for page likes) and 310,122 (for video views/likes). Her website traffic and sales have been climbing steadily.
We will continue to monitor and tweak the campaign to optimize her marketing for the best results.
LOOKING FOR SOMETHING ELSE?