My Top 5 Favorite Productivity Podcasts
What are your favorite podcasts?
I adore podcasts. They are the perfect way to distract yourself while doing chores around the house, going for a run, doing some yoga, or basically anything else where you can put on a pair of headphones. In my line of work, productivity is king, which means that I listen to a good number of productivity podcasts.
Here are my criteria for a good productivity podcast: First, it needs to be entertaining. If the podcast is boring, it doesn't matter how good the productivity tips are, I'm not going to waste my time listening to it. Secondly, it needs to be applicable to my line of work. There are fantastic productivity podcasts out there for lawyers and doctors, I'm sure, but they aren't for me. And thirdly, it needs to be about 2 hours or less. Anything more than that and I am losing interest. It's great to be able to listen to a full podcast in one sitting, but if it would take 4 or 5 sittings, I'll just download an audiobook.
Without further ado, here are my favorite shows!
The Tim Ferriss Show
When you mention productivity podcasts, the Tim Ferriss Show is probably the one that will come up more often. This podcast, with thousands of five-star ratings on iTunes and multiple awards, stars Tim Ferriss, the writer of "The 4-Hour Workweek". It's hard to find a more star-studded guest list on iTunes, as he has interviewed big names in business from Arianna Huffington to Peter Thiel. It's not only full of big productivity tips, but is also a very entertaining hour and a half!
[Tweet "Do you ever listen to productivity podcasts? Here are a few of my favorites!"]
Getting Things Done
Have you ever read the groundbreaking productivity and time-management book Getting Things Done? Written by David Allen, it's considered to be one of the best productivity books written in the last 20 years. Mr. Allen spun off Getting Things Done into a podcast where he goes beyond the book. These podcasts offer you fantastic productivity advice from some of the biggest names in the productivity coaching world. Although a familiarity with his book can be helpful, as much of what is talked about in the podcast is based around those concepts, you should be able to pick up the gist! I wholeheartedly recommend giving an episode a listen.
Cortex
Veteran YouTuber CGP Grey (REALLY recommend his channel) and podcaster Myke Hurley aren't two of the folks you would expect to have one of the best productivity podcasts online, but hang in there. Cortex focuses more on the productivity tools side of things than the actual productivity strategies themselves. That said, I have been introduced to a number of absolutely invaluable digital tools and techniques that have really changed the way that I work. It doesn't hurt that they are both very entertaining gentlemen to listen to!
ProdPod
As a small business owner, there never seems to be enough hours in the day to get everything done. If the idea of investing about two hours every week to listen to a podcast gives you stress hives, then ProdPod might offer you the solution. Every ProdPod podcast is only two minutes long. Despite the incredibly short running time, they offer you super quick productivity tips and concepts that can take other podcasts upwards of an hour to explain. One of my favorite episodes was a recent one that spoke about the benefits of thinking INSIDE the box. Check it out!
[Tweet "Ever procrastinated by listening to productivity podcasts? It's actually a great use of your time!"]
The Productive Woman
As a woman who owns her own business, it's always fantastic to see women entrepreneurs following their dreams. There are so many different podcasts and other resources out there focusing on entrepreneurship and productivity, but so few of them are actually hosted by women. The Productive Woman is an incredible podcast hosted by productivity enthusiast and lawyer Laura McClellan focusing on helping women find the time and the tools necessary to better manage both their business and personal lives.
All of the above podcasts are current and come out with new episodes on a weekly to monthly basis. I realize that's a lot of content that I just dropped into your lap! If you don't feel like you have the time to sit down and listen to a podcast that might enrich your business, it might be time to take a look at your work calendar (I recommend Google Calendar) and see where you can pass on some of your work to a virtual assistant.
In fact, let me do you a favor, download my free workbook that walks you through writing your Facebook ads!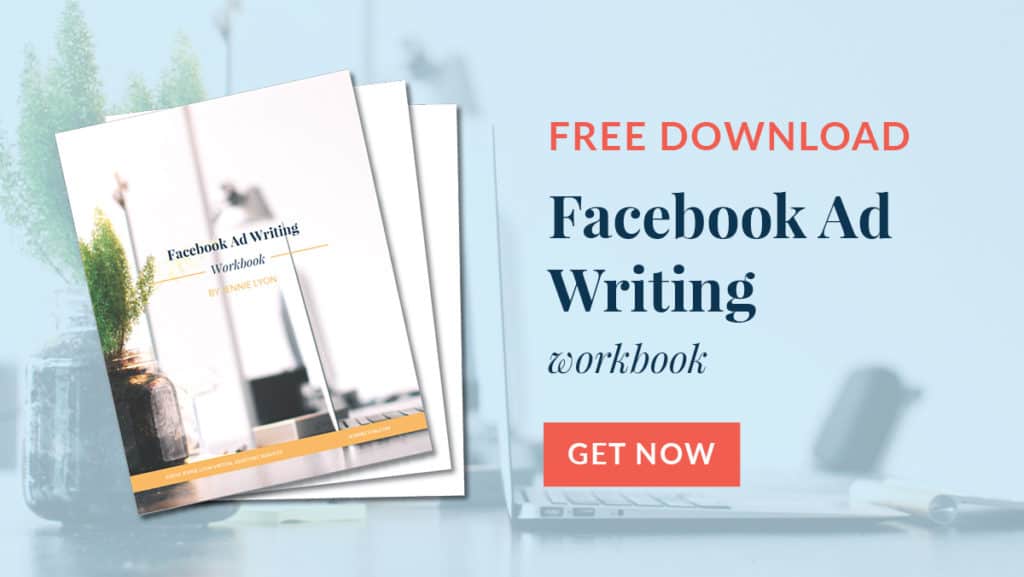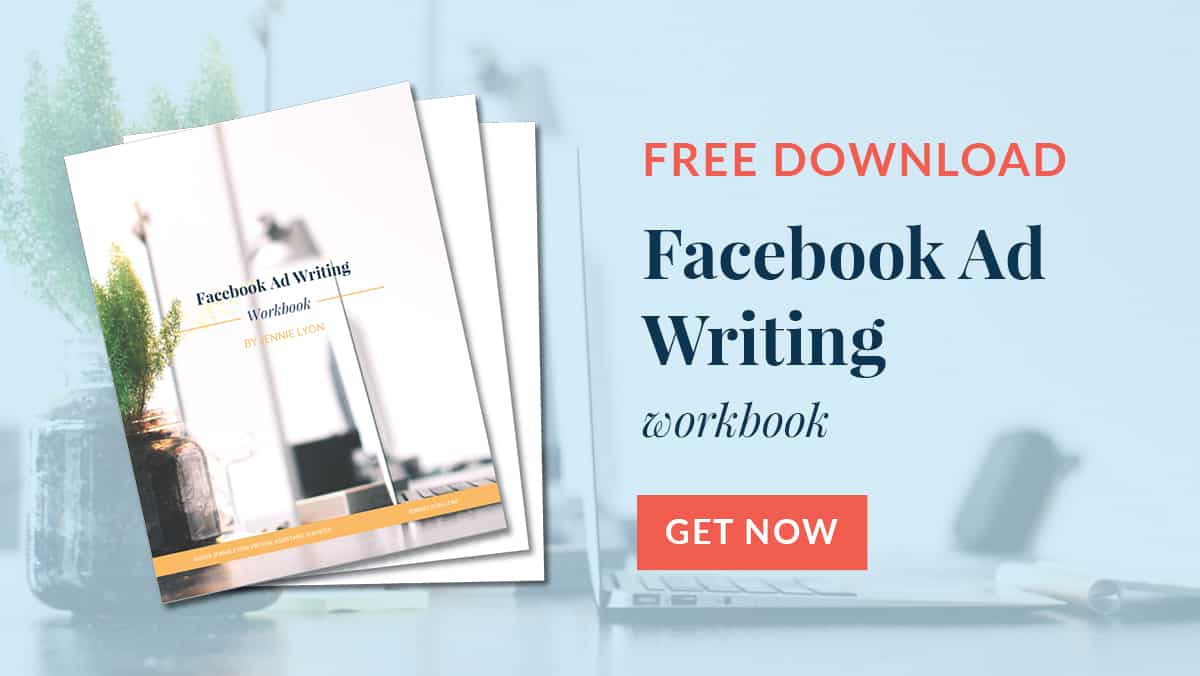 Letting a virtual assistant handle writing your blogs, designing your email marketing campaigns, maintaining your website, or posting your social media can free up enough time that you can, once again, find the time to do enjoyable activities like simply sitting back and listening to a great podcast. If you'd like to talk about more ways that I can free up some of your valuable time, please feel free to schedule a free consultation today!