3 Fantastic Morning Routines for Small Business Success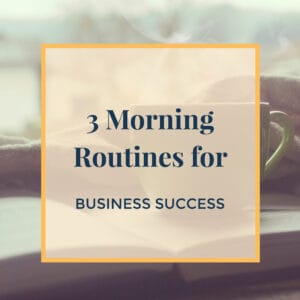 As business owners, the decisions we make in the first few minutes of the workday are critical. It is all too easy to fall into the trap of "quickly" checking in on social media or email only to find ourselves an hour or more into the day having accomplished little more than viewing a handful of videos or answering a few personal emails. The following are three healthy morning routines for business success.
1. Fortify Your Morning
What habits energize and inspire you most? Whether your kick-start comes from your morning yoga routine, 30 minutes of silent meditation, a healthy breakfast, or reviewing all that you accomplished the day before, it's important to start your day inspired and energetic. Whatever your practice of choice, make it a vital part of your daily routine. I personally start each and every morning with 90 minutes of Bikram Yoga followed by 10 minutes of meditation – it has been life and business changing for me.
[Tweet "Whatever your practice of choice, make it a vital part of your daily routine."]
2. Do Your Biggest Work First
According to an article I read recently, our self-control is the strongest at the beginning of the day. It makes sense, then, that for most of us the rule of tackling our biggest—or most difficult, lengthy, meaningful, or energy consuming—projects at the beginning of the day is a rule that has served us soundly. Your energy tends to be highest at the beginning of your workday, you are most rested, and your focus is sharpest. If you're reading this at the end of your workday, imagine tacking tomorrow's biggest task onto the end of today's list; after a long day of focus, mental exercise, and fielding all sorts of dynamic data, we have little attention left for important or meaningful work. This is why many Americans can be found on their couches enjoying their favorite television shows most weekday evenings.
3. Look Forward
One of the best ways to set yourself up for a successful tomorrow—even if today has been a failure—is to decide what you'll accomplish tomorrow. You might make a list of tasks for the next day at the end of each workday, listing them in order of importance and meaning, or spend a few moments envisioning future successes and growth for your business. By incorporating this practice you will find that you approach the following workday's projects with positivity and aplomb.
What are your favorite morning routines for business success or ways to kick off a successful workday?
[Tweet "Decide today what you'll accomplish tomorrow. "]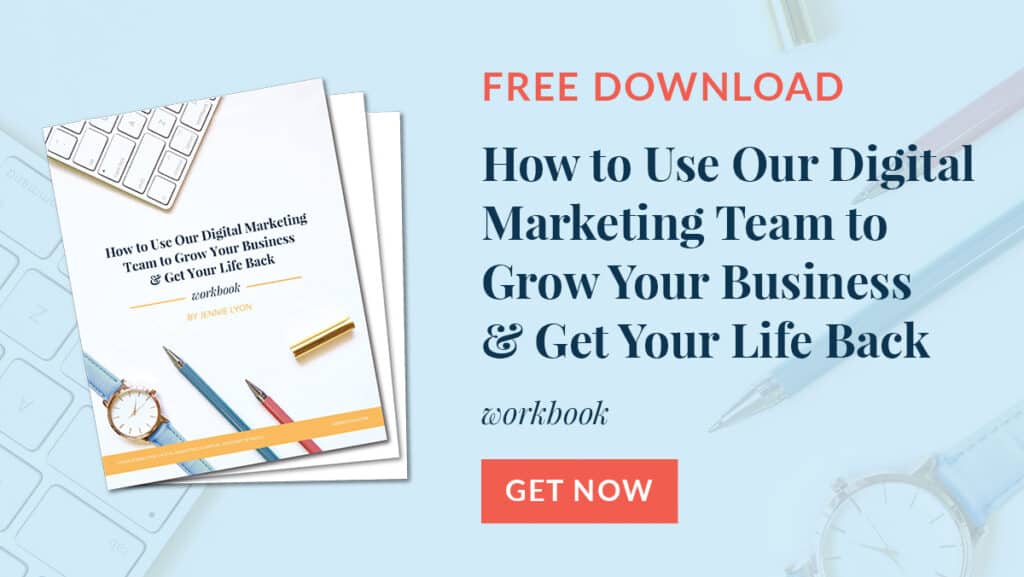 If you still not sure that utilizing a virtual assistant is for you, check out my free workbook. In it, I will tell you exactly what you want to look for from a virtual assistant to make sure you pick the best to work at your small business.