5 Things Every Entrepreneur Should Do Before Starting Their Day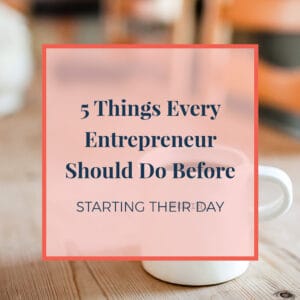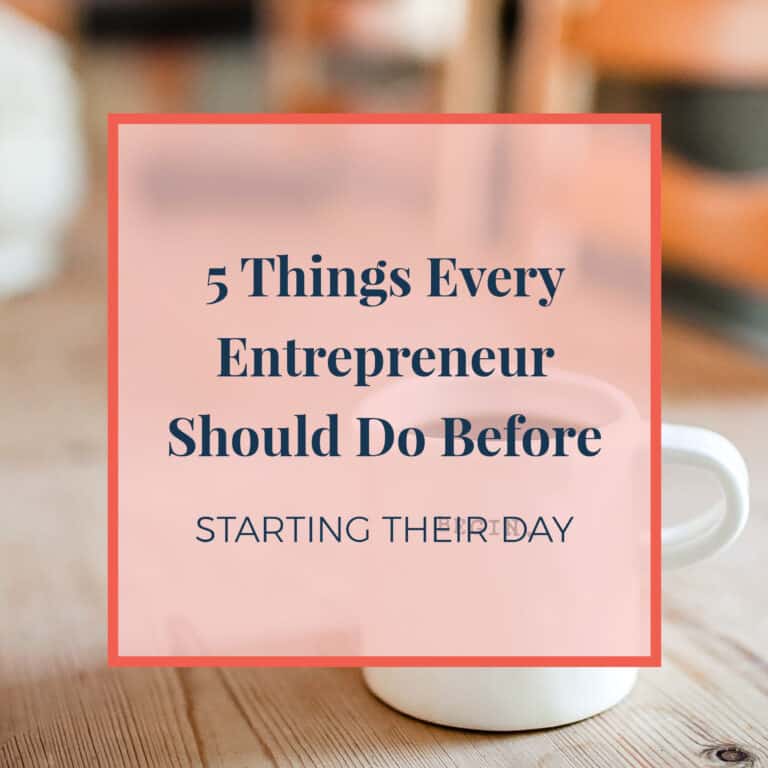 Getting a good start to the day can set the tone for the rest of it, make you feel happier, and improve your productivity when working. For entrepreneurs, and especially those of us who work from home, this is even more important—if you don't have a time you're expected to be "at the office" it can be far too easy for the morning to slip away without getting anything accomplished. Plus, the morning is such a great time for adding more "life" to your work-life balance equation, because there are rarely any demands or interruptions until the standard business day starts at 8 or 9 AM. I get up between 5-6 am everyday to make sure that I these five things in—I have found them to be business-savers!
[Tweet "Even if you hate mornings, use the start of the day to your best advantage!"]
With that in mind, I always recommend that entrepreneurs get up early enough to do a few things that will make their day so much better:
Exercise
The best time to fit exercise into your schedule is straight after waking up. It may seem hard at first, but once you get into the habit, you'll start looking forward to it. I head straight to the gym or yoga studio in the morning—it keeps my sanity in check! Exercise helps get your blood flowing, kicks your body's metabolism into gear, and energizes you for the day. Even a short walk/run or 20 minutes of yoga is sufficient. You don't need to exhaust yourself or hit the gym for a hardcore workout.
Eat a Healthy Breakfast
It may sound cliché, but a balanced breakfast is key for having a good day. It helps to refuel your body and give it energy to work with so you can get stuff done before lunch. I like to eat a breakfast that is high in protein and free from sugar, it gives me the energy I need to power through big projects without the sugar crash. Get in the habit of having more than just your coffee in the morning, even if at first you only add a quick egg omelet.
Meditate
You don't need to be a zen master to reap the benefits of regular meditation. Even 10-15 minutes of mindfulness and calm before starting the day can help clear your mind and prepare you to work at your best. Meditation takes practice to get used to, but it's worth the effort and can really change the way you approach your day. Plus, it's a good break to digest your breakfast before sitting down at your desk!
[Tweet "Making time for exercise, eating right, meditation, and reflection at the start of a day can facilitate success."]
Remind Yourself Why You're Doing This
It may sound cheesy, but mantras and other forms of self-motivation and reflection can actually make a real impact on your mood and the rest of your day. You started your own business for a reason; you're following your passion, you have the flexibility to spend more time with family, you're doing good in the world. I have pictures on my vision board right above my desk that show me what I am working for! Photos of my family on vacation, places I want to go, goals I have set for myself—they all stare back at me all day, reminding me what I want to achieve. Whatever it is that motivates you, place that in your mind before starting the day.
Plan Out Your Day
Take 5 minutes to write down a rough plan of what you want to accomplish that day. Thinking about how to break up the work ahead of time keeps you on track and prevents you from getting bogged down doing unrelated tasks. Make a list of the major things you need to work on, and prioritize those in your largest blocks of time.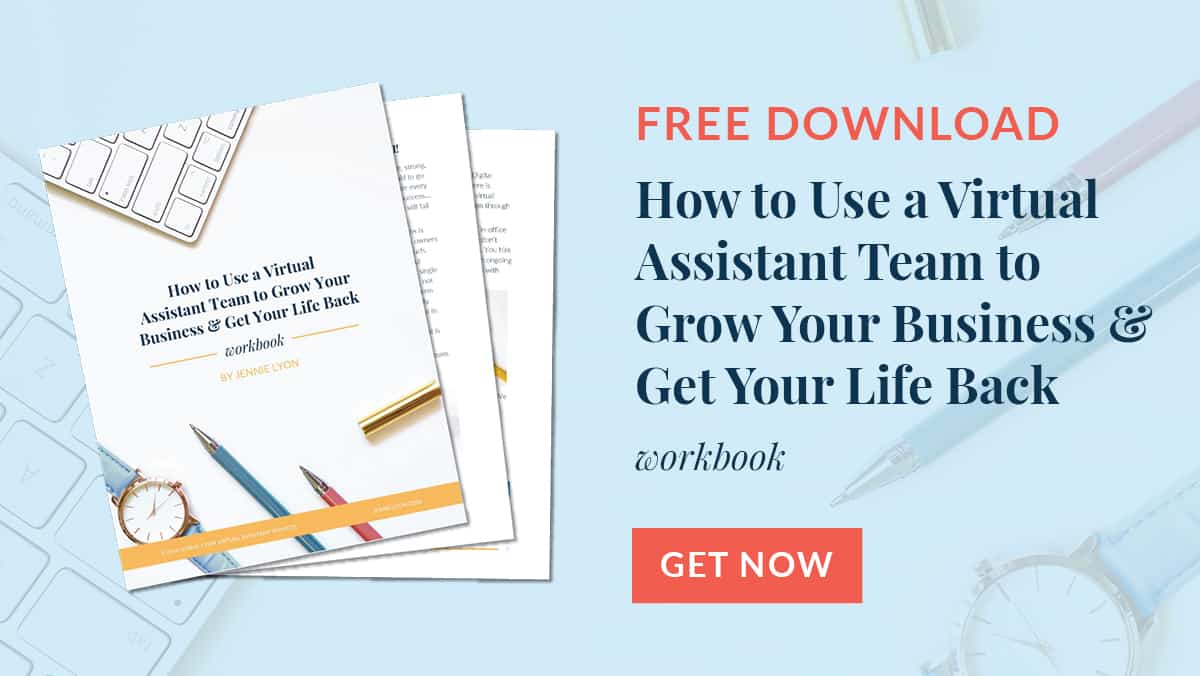 Of course, if you're still looking for ways to get the most out of your day, hiring a virtual assistant is a great decision. A good virtual assistant can help you get all types of projects (big and small) off your to-do list and free up your time to work on more complex projects that require your expertise as a business owner. I hope these suggestions help you start your day off right, and if you have any tried-and-true morning routines that aren't listed in this article, I'd love to hear them!