5 Ways to Boost Your Brand During the Holiday Season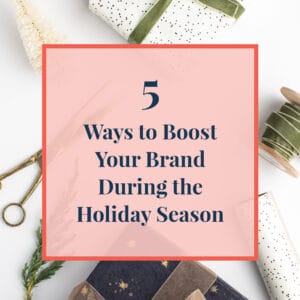 It is no coincidence that you see an explosion of advertising around the holiday season. No matter what the industry, the winter holidays are a time when wallets tend to open just a little bit easier than the rest of the year. As a small business owner, you want to take advantage of the spirit of the season by putting your brand's best foot forward. Here are a few ways that you can give your brand a boost before the new year!
#1: Outsource Frequent Tasks
Time is money, and as a small business owner, you probably don't have much time on your hands. It's a stressful job, full of micromanagement. Frequent, but necessary tasks can take up a lot of your time, especially if you don't have many employees. Just answering emails, picking up phones, taking messages… These things can break your workflow and take up a surprising amount of your day. By hiring a virtual assistant to take care of these small but important tasks, you can free up your time to do the work you need to do. During the holiday season, you need all the extra time that you can get!
#2: Get A New Brand Logo
Developing a new logo for your company is a fantastic way to build buzz and get people talking. The holiday season is the perfect time to take a newly renovated logo out for a spin!
That said, you never want to take the decision to create a new logo lightly. Your entire brand recognition may be centered around it and if the redesign isn't successful, a big change like that could actually hurt your company. That is why it is so important to entrust your logo to an experienced virtual assistant with extensive experience in brand development and graphic design. By hiring a virtual assistant to create a new logo for your company, you can be involved in every step of the process. This can also save you big money over hiring a big graphic design firm or branding company while still getting equally effective results.
[Tweet "The holidays are the perfect time to boost your brand! Take advantage of a virtual assistant!"]
#3: Build a New Website
Business is done on the web. Some people seem to think that a website is nothing but a digital billboard advertising your company. In reality, it is more like your digital storefront that customers "walk" in to sample your business. If they like what they see, they will spend money. If they don't, they will leave instantly. That's why it is so important to have a well-designed and modern website that is mobile-friendly and ready to take care of your digital customers. Even if you don't want a complete website redesign, a few updated design elements will liven it up right in time for the holidays. Website design is another area where a virtual assistant can help. Great copywriters can create professional web copy, while graphic designers can create the perfect website design for your business. It's one-stop website shopping here at Jennie Lyon Virtual Assistant Services – I can help you with all of it!
#4: Increase Holiday Sales
As we said above, advertising goes crazy around the holidays. It's a fantastic time to make announcements and capture the public's attention. By having fantastic sales copy, you will be able to create engaging ads that will really capture the spirit of the season. Similarly, a professionally written press release is a great way to get the word about important announcements out to the public. Writing great sales copy and press releases can take up a lot of time. Time that you may not have during the holidays. Virtual assistant time! Professional copywriters can take care of all your sales copy and press release needs while you have the holidays on your mind.
[Tweet "Here are some brand-boosting strategies you can use over the holidays!"]
#5: Get Everything Super Organized
Everything seems to go crazy around the holidays. Reliable clients are suddenly difficult to get a hold of, sales go up, causing more havoc at the office, you may have more active projects than ever, plus you still have all of the personal stuff to do, like shopping for gifts and writing holiday cards. A to-do list just won't cut it when you are that pressed for time. You need a great project management system. A virtual assistant can set a project management system. Project management systems can bring order to the chaos that is the winter holiday season. And if you need help with that gift shopping and card writing, I can help with that too!
I Understand How Insane The Holidays Can Be
As a small business owner myself, I know how insane the holidays can be. But I also know about all of the opportunities they offer. People are far more open and willing to engage around the holidays. I can help you find the time you need to really enjoy the holidays and grab onto the business opportunities.
Download my free workbook that walks you through partnering with a virtual assistant! If you need help getting your marketing strategy in place, collaborating with a virtual assistant can be a huge help!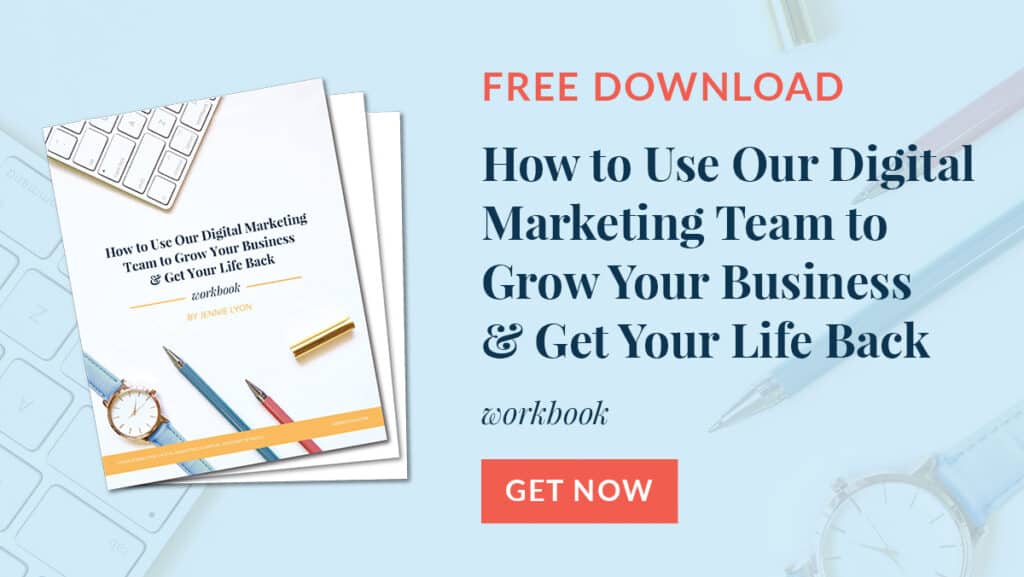 Contact me today to talk about what a virtual assistant can do to boost your brand this holiday season!