Facebook & Instagram Ads Not Converting? Get an Experienced Virtual Assistant!
The Reach of Facebook and Instagram Ads
Do you know how many people use Facebook every month? Over 2.6 billion users! And 1.73 billion of those users are on it daily. How about Instagram? Instagram has 1 billion users every month with over 500 million accounts using Instagram stories every day. Wow! These are staggering numbers. Let's break it down and simplify a bit to dig into some details, let's get a little more local…
There are over 221.6 million Facebook users and 112.5 million Instagram users in the U.S. only. Now that's a significantly more useful number! For Facebook, that's two-thirds of the population. Getting your message out to these potential customers is a must. But let's zoom in one more time…
Here in Florida, officials estimate that there are over 10 million active Facebook users. If you own a statewide company, no matter what industry you are in, getting access to those users will open you to a massive audience. And that's just the kind of access that Facebook Ads will give you. How's that for reach?
The Power of Facebook Ads
Given how many people use Facebook and Instagram daily, its power becomes apparent. No matter what your content it can find a home and an audience on Facebook or Instagram.
There are so many different types of Facebook and Instagram sds, each offering a variety of advantages. There are traditional Facebook and Instagram ads you create with Facebook Ad Manager. Here, you can target specific audiences (where you can get super specific in your targeting). I usually recommend clients use this feature for their advertising. However, you also have the option of boosted posts. These are regular Facebook posts you can pay to "boost," so they appear on more people's newsfeeds. These can be useful if you are looking for more engagement with a blog post you published on your website. But they definitely aren't a substitute for advertising!
The Catch? You Need a Proven System
For small to medium-sized businesses, you know that you must spend every single dollar wisely. Anyone can create a Facebook ad. You can't afford to waste your money on dozens of different ads, hoping that one of them might land. It's not a good use of your funds, and certainly isn't a good use of your time.
This is why you can't just jump in without knowing what you're doing. It doesn't matter how many people your ads reach if they aren't effective. Without a plan in place, you're going to burn through your budget fast and be disappointed by your results. This is why a lot of small business owners and entrepreneurs avoid ads like the plague. It freaks a lot of people out!
Targeting is Key
So, let's avoid that pitfall right from the start! When creating Facebook and Instagram ads, the key to success is to focus in on your audience, specifically targeting. I can't say this enough, targeting is the key to your Facebook and Instagram ad success. And it's one of the reasons why Facebook and Instagram ads are such a great investment. Their audience targeting features are second to none!
You can choose to target your ads based on age, gender, education, relationship status, location, and specific keywords. You can also target people who liked similar pages and companies like yours, guaranteeing that your audience will be able to find your ads and be directed to your website's sales page.
Narrow Your Audience
To narrow your specific audience, you should create a profile of your "ideal customer." This is a theoretical person who you believe would be your perfect client. You want to know everything about this "person," from their location to their sex to their shopping habits to their income. Essentially, it's your client avatar, but modified a little for advertising purposes.
Once you have this ideal customer in mind, we can create advertising that will appeal directly to them. When it comes to Facebook and Instagram (and most other kinds of digital marketing), it doesn't pay to cast a wide net. That's why newspaper ads died out (for the most part)! Instead, you want to focus your marketing dollars on a few specific people and groups. By doing so, you're going to find more leads and potentially paying customers.
How to Run Facebook Ads
So let's break it down, here is how everything is organized in Facebook Ad Manager.
Campaigns. This is where all of the assets live.
Ad Sets: If you're targeting different audiences with different characteristics, you'll need separate ad sets for each.
Ads. This is where your actual ads live. Each ad consists of copy, images, branding etc.
When you sit down to create a new campaign, ad set or ad in the Facebook Ad Manager, there are a few things you need to consider:
1. Choose your objective:
You will want to choose your objective based on the goal of your ad. Facebook ad options include:
Awareness
a. Brand Awareness
b. Reach

Consideration
a. Traffic
b. Engagement
c. App Installs
d. Video Views
e. Lead Generation
f. Messages

Conversion
a. Conversions
b. Catalog Sales
c. Store Traffic
For example, if you want to drive more traffic to your website, you would choose a traffic objective.
2. Target your audience:
Start by considering your objective to decide on choosing a specific audience. Facebook's built-in targeting is far reaching, including options such as:
Location
Age
Gender
Languages
Relationship
Education
Work
Financial
Home
Generation
Parents
Politics (U.S. Only)
Life events
Interests
Behaviors
Connections
Detailed targeting: You can get really specific here – you can choose people who are interested in meditation and yoga, but exclude those who are interested in hot yoga (my favorite!)
Connections: You can target people who "like your page" to reach people who already know your brand. You can also choose to target friends of people who have previously interacted with your brand. Pretty cool.
3. Set your budget:
Decide on either a daily budget or a lifetime budget.
Daily budget: If you want your ad to run continuously, this is the option for you.
Lifetime budget: If you're looking to run an ad for a specified amount of time, this is the budget option for you.
4. Schedule:
You can schedule your ad to start at a specific time and end at a specific time. You can also set the dates/times that ad will run. So if you don't want it to run on Sundays, you can schedule that.
5. Create your ad:
You'll need to go back to your original objective to design your ad based on goals. Are you going to do a single image ad or a multi-image (carousel) ad with scrolling images? Each type of ad has different design recommendations. And of course, your image can't include more than 20% text.
6. Tweak and Analyze:
Once you flip your ads on, you need to keep a close eye on them. You want to check in on your key metrics (performance, engagement) and make changes as needed.
The ROI of Facebook Ads
I always advise my clients to start small and track your conversions when creating Facebook and Instagram ads. You want to shoot for a low cost per lead (CPL) and high click-through rate (CTR). Tracking how many of your leads actually purchase is a great way to monitor your ROAS (return on ad spend).
The cherry on the top of the ROI cake is that you will learn detailed information and statistics about how well your ads performed, and with who. If one type of ad performs well, that's great information to have. If another type of ad performs poorly, that's even more valuable! Facebook Insights will allow you to better tailor your future ad campaigns, further improving their effectiveness.
Facebook Likes to Mix It Up
One thing I love (and sometimes hate) about Facebook is that it is always changing. Their teams are continually refining and creating new algorithms to determine what users see in their newsfeeds. They introduce new features regularly, while old ones fall to the wayside. If you are a small business owner trying to manage your Facebook advertising campaign, it can be challenging to keep up. This is why Facebook ads are one area that we help so many of our clients with, it's just not a good use of their time to stay on top of all of the changes!
Facebook Ads for Growing Your Email List
By creating brilliant Facebook Ads, you're going to be doing more than just driving people to your landing page. With luck, they'll also become a follower of your business page! Having countless Facebook followers is a fantastic asset, but there is one drawback. What if Facebook decides that they want to shut down your page for some reason? (It happens! I've seen it a few times over the years!)
This scenario is why I highly suggest small business owners convert their social media followers into email subscribers ASAP. This isn't as hard as you might think! I go into a lot of details in last week's blog and video or you can listen to the podcast I made on the topic!
It Takes Practice
Learning how to create incredible Facebook Ads requires practice. Your first attempt isn't likely to be a big success, but the more ads you write (and the more data you dig into/remember targeting is key), the better they will get.
Over the years, I've created successful Facebook and Instagram ad campaigns for thousands of small businesses and entrepreneurs. They play a major role in my launch strategies and are the best way to fill up webinars!
If you want a fresh set of eyes on your Facebook and Instagram ad campaigns that aren't converting or you want to hand your advertising off, please contact me today for a free consultation, and we can get started crafting a great Facebook and Instagram ad campaign! You can also download my free Workbook: How to Write Your Own Facebook Ads to get started!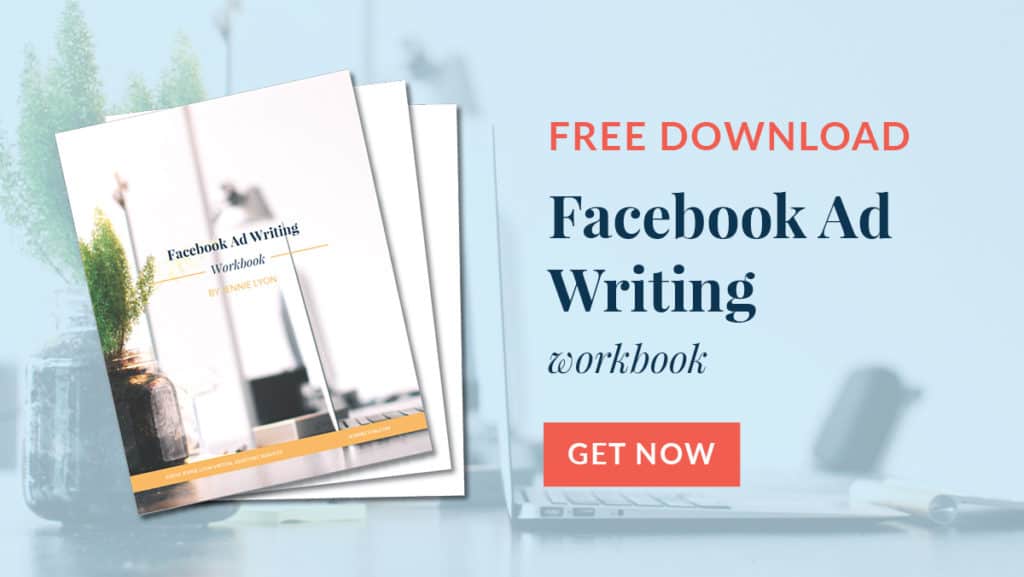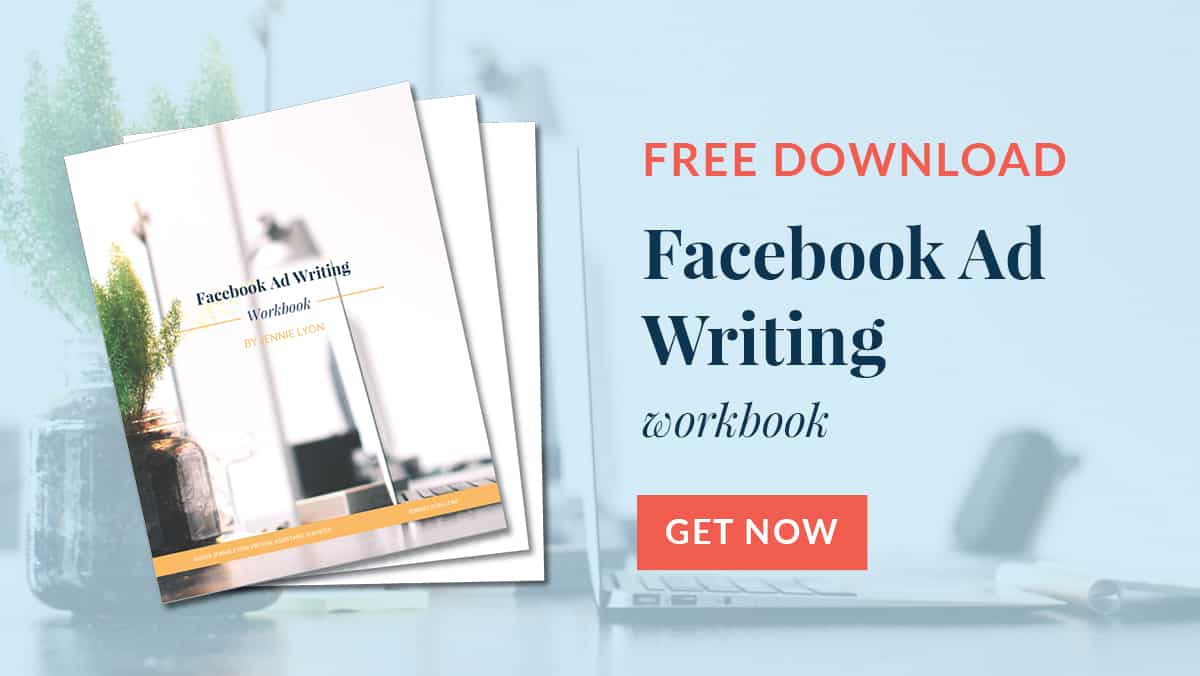 Oh, and if you're at all curious about hearing my thoughts about Facebook Ads in more detail, I suggest you subscribe to my brand-new podcast, Digital Marketing Made Simple! I also invite you to jump over to the Digital Marketing Made Simple Podcast Community on Facebook to join in on the conversation! Finally, if you have any thoughts you'd like to share about this article, please comment below!
Links For This Episode:
Rate, Review, & Subscribe on Apple Podcasts
If you like what you hear on the podcast, please consider rating and reviewing my show! Woo Hoo! Click here, scroll to the bottom, tap to rate with five stars, and select "Write a Review." I would love to hear what episodes you enjoy the most!If you haven't done so already, please subscribe to the podcast. I'll be adding new content weekly, if you're not subscribed, there's a good chance you'll miss out. Subscribe now!