How Efficient Organization is the Key to Small Business Growth
Who doesn't love spring cleaning? It's a chance to get rid of all the clutter, and the same could be said for your business. For a small business, organization is key. There are a ton of little tasks that can take up way too much of your time, quickly filling up your schedule and pulling you away from the work that only you can do. Well, it's spring cleaning time, so hire a virtual assistant to help create systems that will set your business up for success!
Administration & Client Management
One place where you can find a lot of unnecessary "clutter" in a small business is within their client management systems. Many tasks that can be automated using a variety of systems are instead done manually, taking up the valuable time of you or your staff. By hiring a virtual assistant to help you with creating these systems, you can get rid of a lot of unnecessary busy work, clearing up hours on your schedule over the course of weeks and months.
If you want to build up a reliable client base, you're going to need to spend a lot of time cultivating those relationships every step of the way. From the very first onboarding email you send, to following up after a successful transaction, how you treat your clients will determine your business' future level of success. If you want to get your client relationships started off right, try hiring a virtual assistant to create a comprehensive and attractive welcome kit and streamline your client onboarding process. For day-to-day client interactions, I usually recommend setting up a Client Relationship Management (CRM) system. With a CRM, you can easily keep in touch with your clients, helping to improve and strengthen relationships without worries of clients falling through the cracks.
[Tweet "It's springtime, and you know what that means? Spring cleaning! Tidy up the "clutter" at your business with a virtual assistant!"]
Calendar Management
A classic administrative headache for small business owners can be calendar management and scheduling. If you have an assistant, much of their time can be taken up by answering phone calls from clients, setting up appointments, and organizing your schedule. Using a calendar management tool like vCita, a virtual assistant can set up a system that will allow clients to book appointments directly through your website, with a very user friendly interface. It's amazing how much time you can free up when you give clients the ability to manage their own appointments.
Social Media
Facebook and Twitter are two of the biggest time sinks ever created. Yes, they can be remarkably effective digital marketing tools, but almost everyone knows the danger of clicking on one single, interesting post and falling into a productivity black hole of internet content. If you are manually managing your company's social media, that can easily eat up just about the same amount of your time. That's why you should hire a virtual assistant to handle and organize all of your social media for you!
A virtual assistant can schedule all of your tweets and social media posts to go out at optimal times without you, freeing up a ton of time. We can also create an editorial social media calendar for your company, creating perfectly crafted posts to maximize online engagement.
Project Management
Organization is a huge part of spring cleaning. As a small business owner, I know how tricky it can be to manage multiple clients and projects at any given time. If you don't have the right tools, it can be easy for something to get lost in the clutter. That's why I use a project management system for all of my project management needs. It can take a little while to set up, but once all of your clients and projects are in there, you will wonder how you ever managed your time and business without it.
With a project management system, you can access your projects and tasks from anywhere, all you need is your phone. It can contain your clients' details, important files and documents, and help to keep you on track with notifications and reminders. A project management system is a fantastic collaboration tool, as you can add more than one team member to a task.
Most project management systems can be integrated with a time tracking system. If you have trouble keeping track of the time you are spending on your clients and projects, a time management system is the perfect solution. You can activate and turn off timers from within the app itself, saving you the step of actually having to manually manage timers. And when invoice time comes, you can create professionally formatted invoices for each of your clients. A time management system can be set up to send out these invoices to your clients on a regular basis without you haven't to do a thing!
[Tweet "Spring is a time of new beginnings. It's time to find new efficiencies and systems with the help of a virtual assistant."]
Although spring cleaning is the perfect time to get organized, it can take a ton of time to go through your entire business, finding inefficiencies and creating systems to automate your workflow. That's where I can help. As a virtual assistant, I've helped hundreds of companies "tidy up" their business and set up new systems that freed up hours of the owners' time.
In fact, let me do you a favor, download my free workbook that walks you through spring cleaning your business. I hope you find it helpful!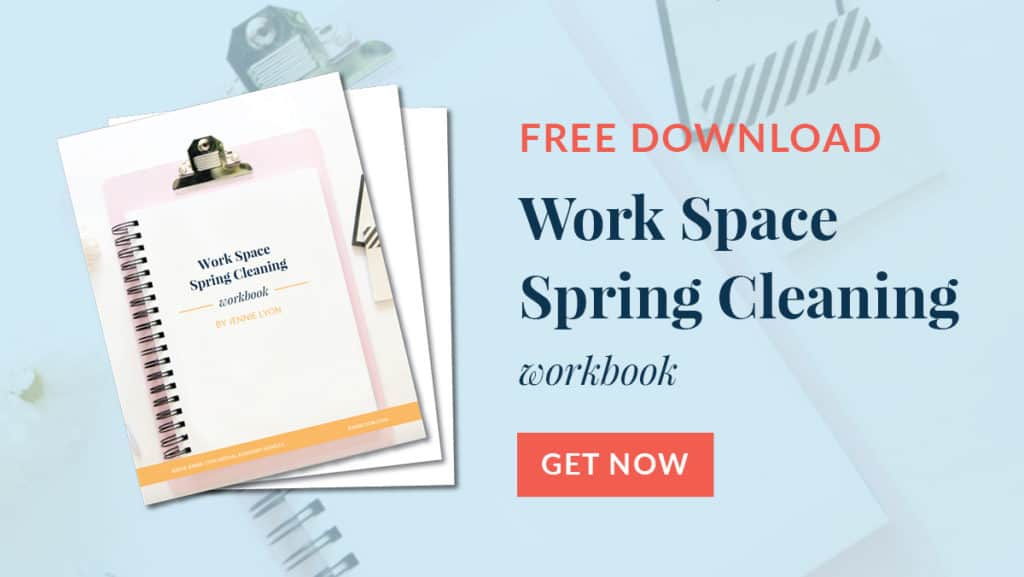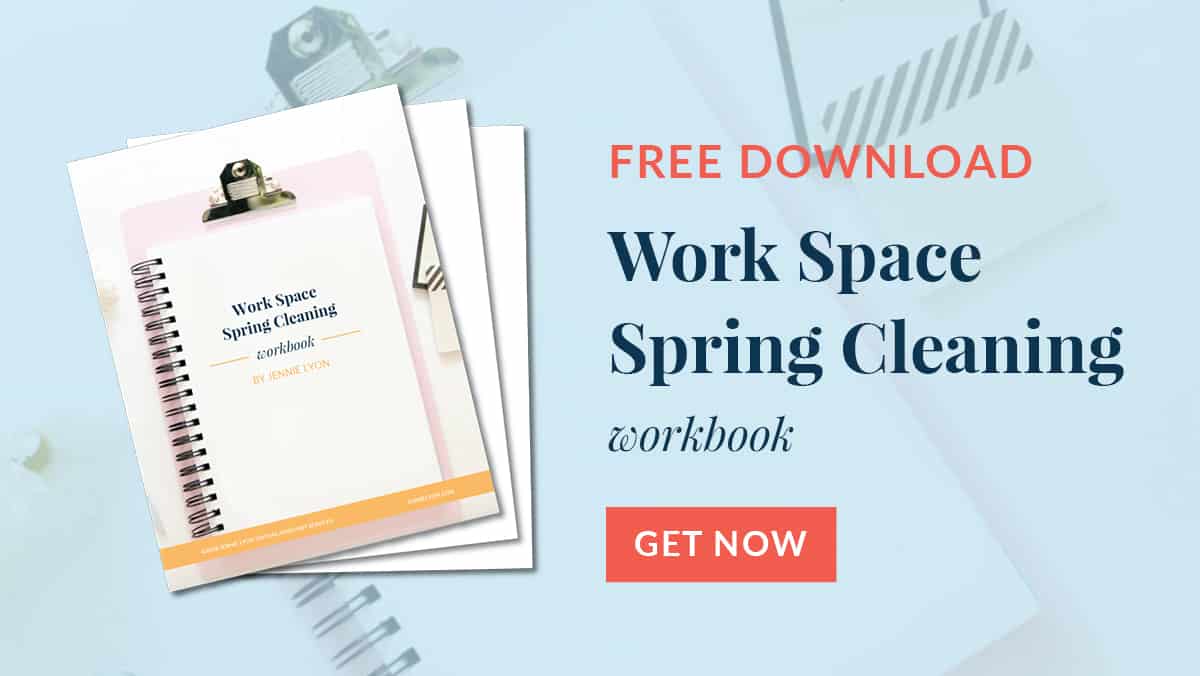 Please feel free to contact me today and, together, we can get started doing a top-to-bottom spring organizing of your small business!