How to Boost Your Business Through Webinars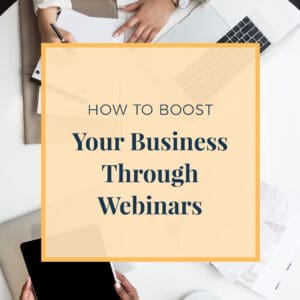 Webinars are fantastic ways to position yourself as a leader in your field. Not only will a well-designed and informative webinar bring new customers in, it can also help you upsell many of your other services. The problem is, of course, that webinars can be a ton of work. You need to research your topic, write a script, create graphics and slides, and then advertise the entire thing to your clients. You don't have time to do all that, so let us help you create your webinar! You can hire a virtual assistant to take care of all of your prep so all you have to do is present your webinar to your potential clients and customers.
Why Create a Webinar?
You often see live seminars advertised by experts in their field, promising that their audience will be able to learn the secrets only they know. Seminars can mean big money for the presenter, but they can also be very inconvenient and expensive for the attendees. This is one of the reasons why webinars have started to catch on as a way to share your experience and knowledge with the world. A webinar is an interactive, online multimedia presentation, involving graphics, video, and slides.
Webinars can be valuable tools to promote your business to a wider audience. Not only will developing a webinar help position you as an expert in your field, it can also help you bring in new customers. Unlike a seminar, the only thing that people need to attend a webinar is an internet connection. Many businesses use free webinars to introduce new customers to their paid programs. It can be beneficial to think of a webinar as your customers' first step into all of the services you offer.
[Tweet "Developing a webinar with a virtual assistant can be a great way to sell your services!"]
The Work of Creating a Webinar
To be bluntly honest, creating a webinar can be very time intensive, especially when you are doing it all yourself. In my experience, I would say a minimum of eight weeks would be appropriate to create a compelling webinar for most subjects. The first stage of creating a webinar is doing the footwork. You need to pick a date, figure out a topic, determine your goals, and, of course, start thinking about your content.
About five weeks prior to the webinar, you want to start signing people up. You can do this through your website by developing a fantastic landing page that should include a full description of the webinar and why someone may want to take it. Developing a landing page for the webinar can be another time sink, so you might want to use a virtual assistant to design the website and write the copy.
About three weeks prior to the webinar, you want to start pulling together your content. Map out exactly what you want to say and begin developing your webinar deck (your slides). A virtual assistant can help you write your script, as well as create an attractive overall aesthetic for the webinar.
We're getting close to the date of the webinar now, so it's time to finalize your content slides, double down on your digital marketing efforts, and practice, practice, practice. Remember, you're going to be talking almost non-stop for the entire length of the webinar, so practice makes perfect!
On the days running up to the webinar, you want to make sure that reminder emails are sent out to everyone who will be attending, You also will want to make a final digital marketing push to inform your customers that it's their last chance to sign up.
On the day of the webinar, send out a final reminder email, fire off some last minute social media posts (we can help with this too!), and find a quiet room to record in. Unfortunately, this is the part where a virtual assistant can't help, it's all up to you! We can be there for technical support (if a customer can't get on the webinar or to field questions). It might be a good idea to invest in a good quality microphone so your voice will be clearly heard by your attendees. Don't forget to record the entire thing, as the benefits of a webinar go far beyond this single presentation.
[Tweet "A webinar is the gift that keeps on giving. Develop one with the help of a virtual assistant today!"]
The Long-Term Benefits
A great webinar is a gift that keeps on giving, as far as small businesses go. As long as you have a quality recording of it, you can use it as a versatile and valuable piece of content. They can be a tremendous lead generation tool. You can offer your website visitors free access to a copy of the webinar if they sign up for your email list. This kind of freebie can be very enticing if the subject is one that they want to know more about.
Another option could be to put the webinar up on YouTube. Not only will this provide you with great content to build up your YouTube channel, it may also earn you new YouTube subscribers if your viewers like what you are saying. If you are feeling very ambition, you could build up a library of webinars, each on a different subject. These webinars can often be used as content for Facebook or Twitter posts, or as the basis for a larger course or program.
The trick of building a webinar, of course, is to get started as soon as you can. All you really need to begin developing a webinar is an idea, something that you know well and are passionate about. If you're still shaking your head, thinking that creating a webinar sounds like way too much work, I have a few things that might help.
The first is my free Ultimate Webinar Launch Planner: Workbook. In it, I go through every part of creating a webinar in detail so you can see exactly what goes into one. And if you think that partnering with a virtual assistant for your webinar is the way to go, you might want to check out my free Ultimate Step-by-Step Webinar Checklist for Your Virtual Assistant. In it, I expand on many of the things I spoke about. Providing a literal framework so you and your VA can effectively partner to create an exceptional webinar!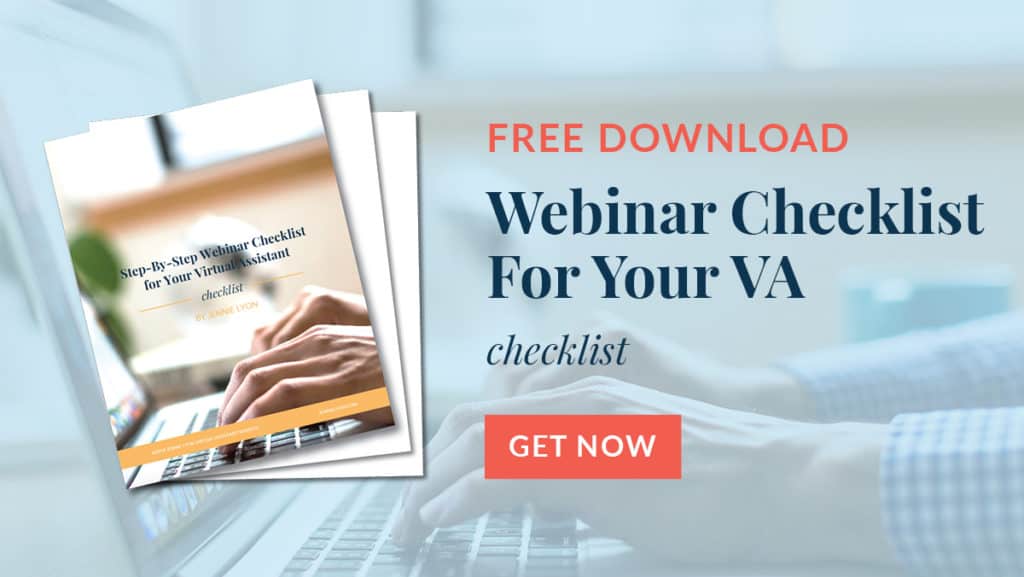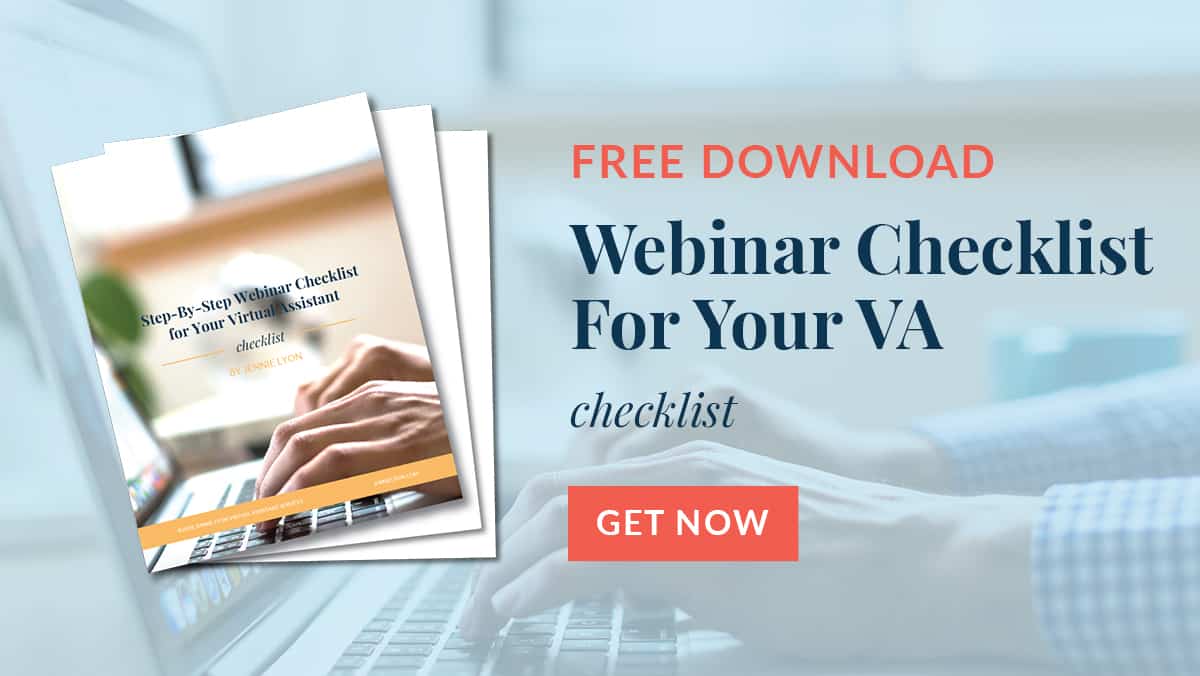 So, if I've sold you on the idea of creating a webinar for your small business, I invite you to book a FREE consultation with me today. Let's take the first small steps towards creating a presentation that could entirely change the way you market your business online!  
Together, we can create a webinar that will perfectly highlight your personality and knowledge, while also extending the reach of your business.