5 Ways a Virtual Assistant Can Automate Your Systems!
Automation is the way of the future.
Large businesses and corporations around the world have been taking advantage of automation for decades now. If they can do it, why can't you? The advent of affordable online automation is now in the hands of small business owners and entrepreneurs.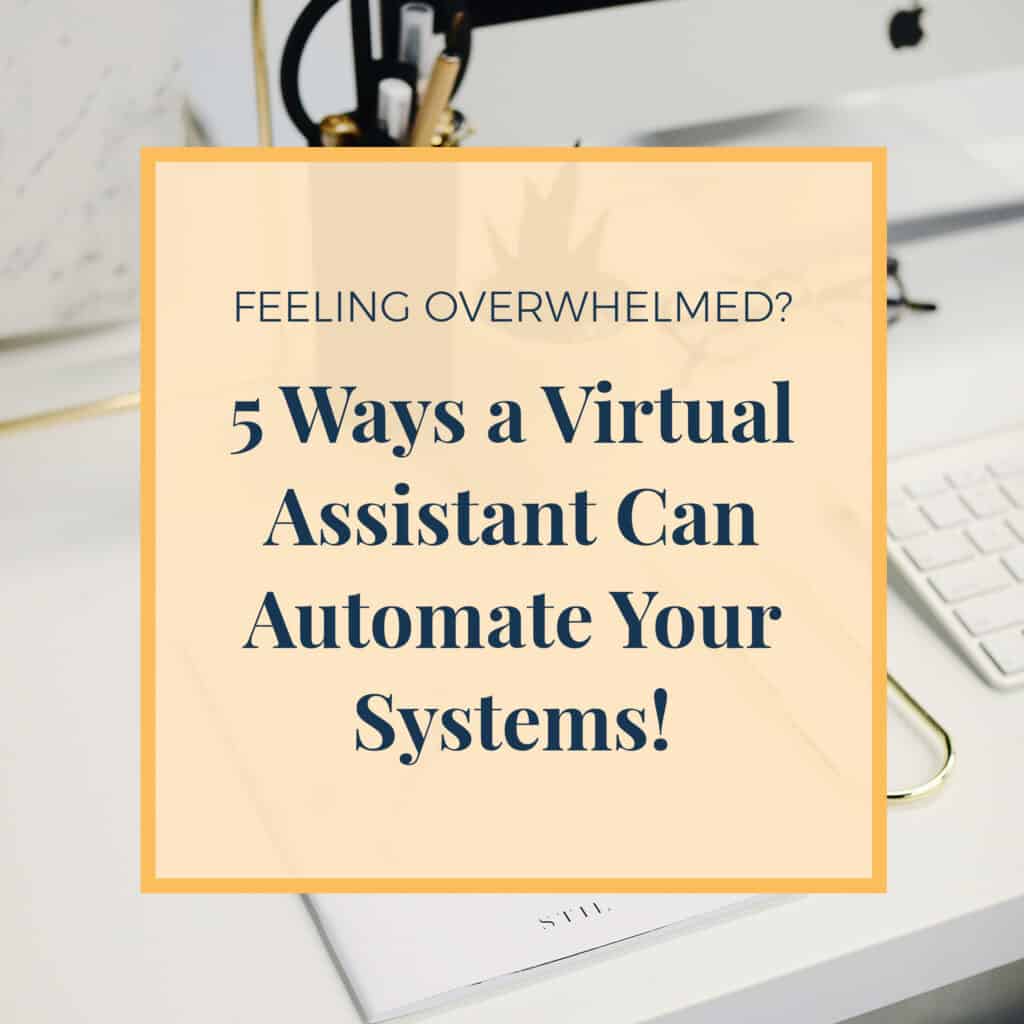 #1: Social Media
Social media can eat up your entire day. Do you know why so many teenagers are great at social media? They sit there for hours, interacting with their friends and engaging in online conversations. Unfortunately, as a small business owner, you just don't have the time to do this. Updating all of your social media platforms can take an hour or more out of your day. That's why you should use a Virtual Assistant to do it for you!
A Virtual Assistant can write all of your social media posts and create content like blogs to share. I can write a month's worth of social media and schedule them to be posted at the best times to maximize engagement. Coupled with Hootsuite and a Virtual Assistant, you never have to worry about your business's social media again!
[Tweet "Automating time-consuming tasks can save you precious work hours. Hire a VA to help!"]
#2: Email Marketing
Email marketing is one of the most potent and affordable forms of advertising. There is a huge benefit to having a professionally designed and written newsletter or ezine drop in your client's inbox every week.
#3: Invoicing
Is your invoicing automated? I find Harvest to be an absolutely invaluable tool for keeping track of the time I put in on tasks. After all, I can create professional invoices and send them out to my clients without me having to do a thing.
#4: Project Management
How long is your to-do list? Keeping an accurate and well-managed to-do list can be an invaluable resource for a small business owner (Believe me, I know!) It can start a chain reaction that can completely destroy your productivity.
One of the best things that a Virtual Assistant experienced in Project Management can do is set up an online project management system for your business. All of your projects and tasks will be set up in one single online service accessible from anywhere.
[Tweet "Hiring a Virtual Assistant to assist in automating systems can cut hours out of your daily workload!"]
#5: Calendar Management
Another key point, a well-organized calendar is a must for an entrepreneur. All things considered, it can be a challenge to keep everything straight.
You can hire a Virtual Assistant to take care of your calendar management and scheduling for you. I love using vCita, which you can streamline this part of your business.

Automation can be intimidating and hiring a Virtual Assistant to automate your systems is a no-brainer! Download my free workbook. Then, you can start automating your client onboarding. Above all, it's the perfect first step for automating your systems!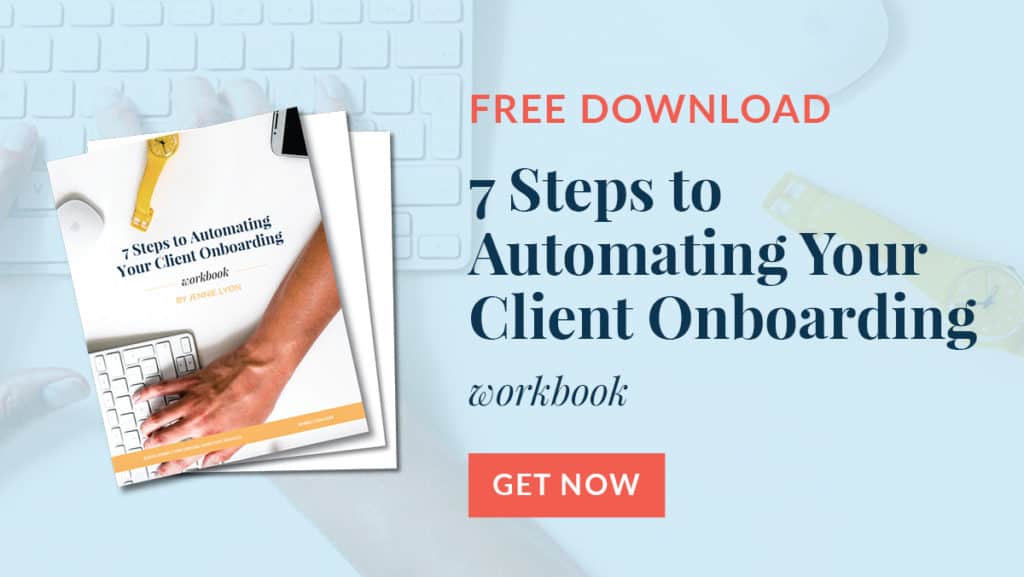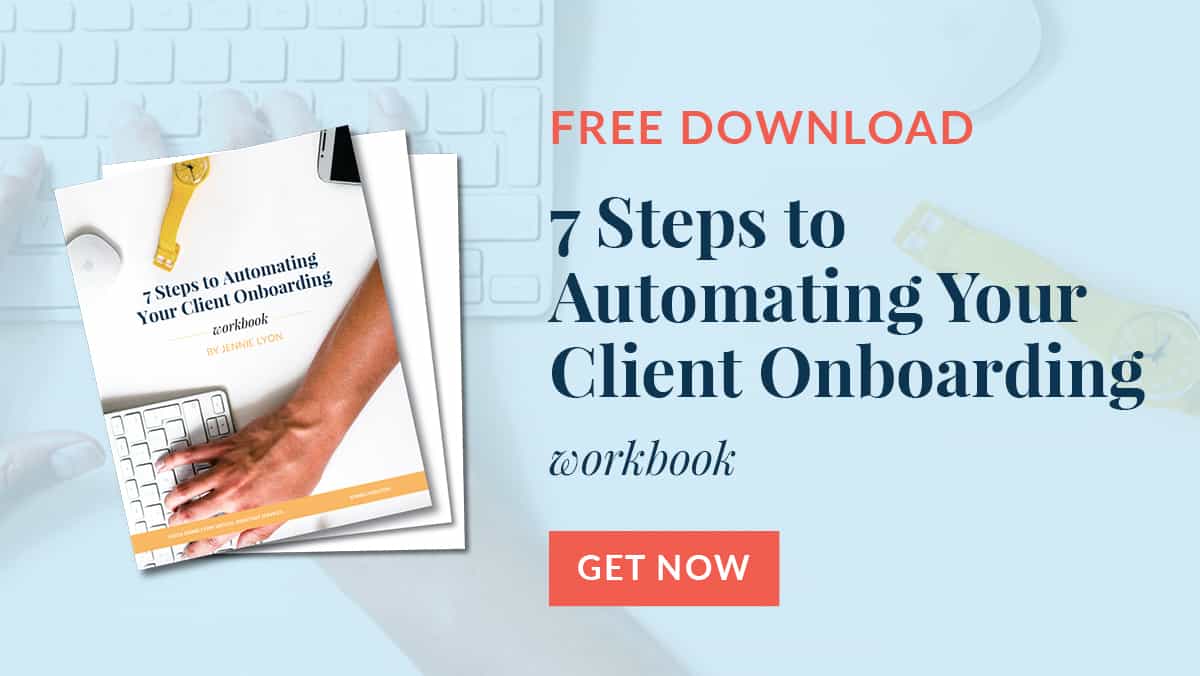 Contact me today! As a result, I can help guide you through these automated systems and set your company up for ongoing success.