How To Select Your ICA & Craft Your Compelling Message Like An Expert!
You know how it feels when you're talking to someone, and they just aren't listening? It's almost like they can't hear a word you're saying or that they are in their own world. The same thing happens in marketing, believe it or not, especially when it comes to crafting a compelling message.
When it comes to marketing, sometimes it feels like you're invisible. You've invested time and energy into creating content, writing marketing emails and posts, but the response is lackluster at best. No matter how hard you work, your prospects aren't converting.
As I have repeated time and time, there is no shortage of ponds when it comes to digital marketing. But you won't catch the right fish if you cast a wide net in all the ponds. This comes down to two elements: Your ICA or Ideal Client Avatar and a compelling message. The two go hand in hand; therefore, let's look at these in-depth.
Nailing Down Your Perfect Client
To create compelling content, you must first know your customer avatar (ICA). To find the perfect client, ask yourself this question: have you ever felt that something has changed your life? For example, it could be a training program that helps you grow your business or find the perfect pair of running shoes (if you're into that). 🏃😉
We all want ideal customers who are satisfied and happy with the services or products they receive. As a business owner, you want your customer to say things like, "Wow, this was exactly what I needed." But, isn't it even better if they say, "WOAH Did you read my mind? How did you know this was what I wanted and needed at this very moment?"
We need to know our customer's aspirations, fears, what they think, and what they need for this to happen. I believe that instead of targeting a niche or a target market, it is better to identify your perfect person. ICAs are discovered by what the customer wants, what they are afraid of, and many other things. I have a free workbook to help you map out and find your ICA that will walk you along a specific process.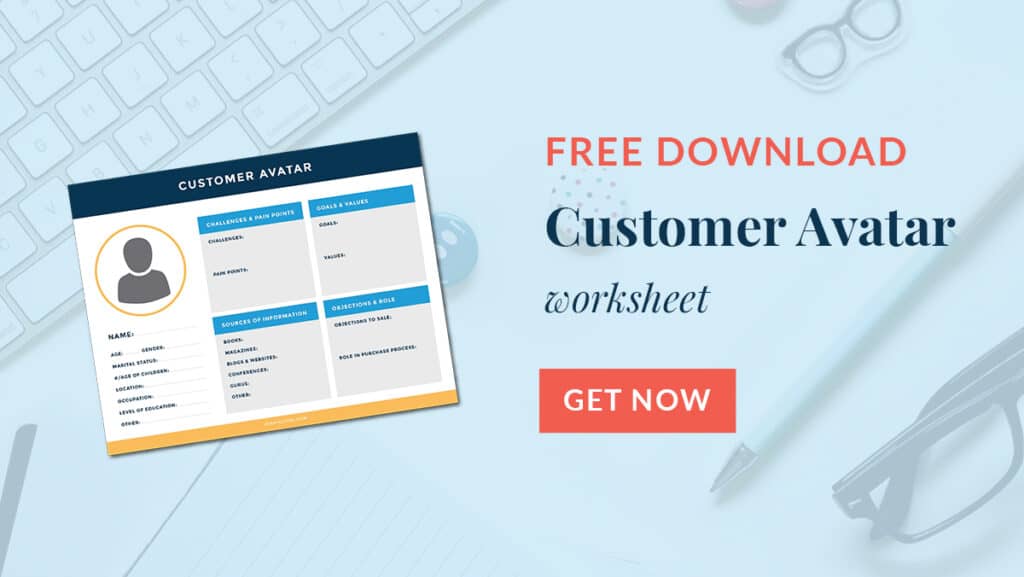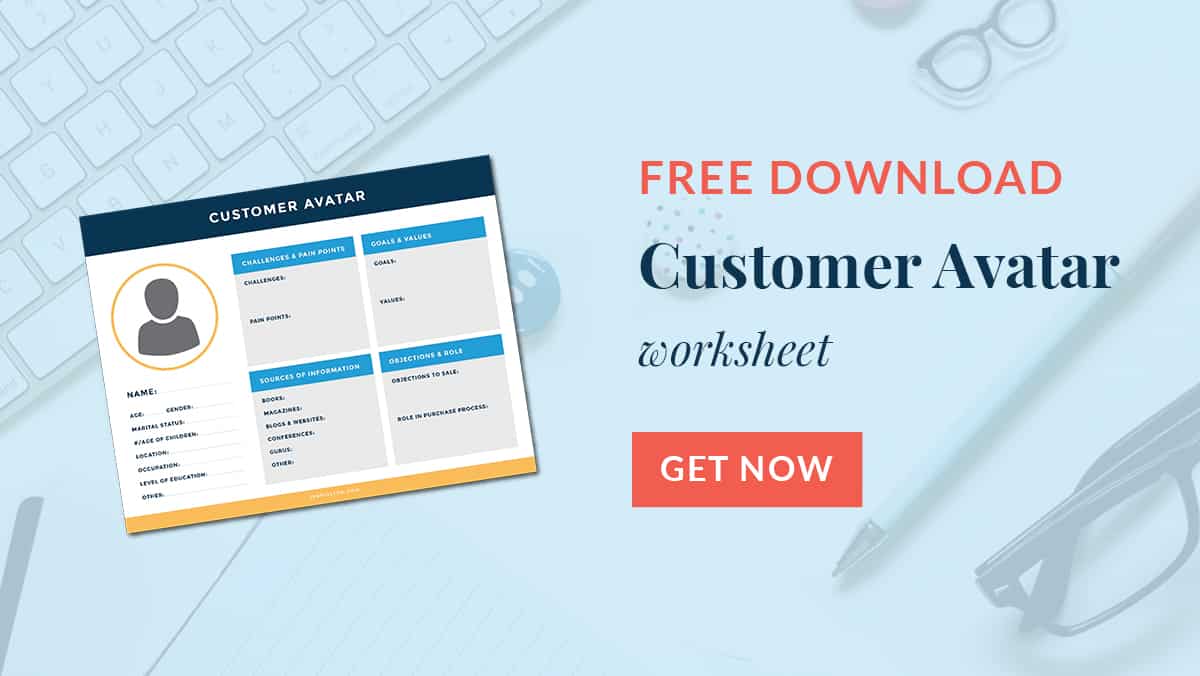 Avoid These Common Mistakes
Sometimes, even the most confident entrepreneurs can lack clarity. They may think they have their ICA nailed down, but in reality, they don't. They often make two common mistakes that keep them in this cycle of lack of clarity, which results in lackluster content and messaging.
● Mistake #1: Asking irrelevant questions. This is a common problem in ICA discovery. For example, unless your business sells pet products, it doesn't matter what kind of animal they own or how often they take their pet to the dog park. Asking questions that don't translate to what you offer will confuse your customers and waste your time.
● Mistake #2: Being too vague. Failing at specificity. The issue with asking questions like "What lifestyle choices would you make if you had X revenue?" or "What are your big dreams?" is that they are too generalized. These are fine for people to answer for themselves, but they won't point you in the right direction for finding your perfect client.
Now, once you have nailed down your ICA, the next big question is how do you reach out to them? It's not as hard as you may think. The first step is to stop talking to your customers and start talking with them.
What are their interests?
How can you get ahead of their challenges?
The best way to get the answers is to lean into their world, listen to their needs and then take them on a journey. Your conversion rate will increase when you have a strong connection with your customer.
Tell Them a Story
As a consumer, we all want to feel appreciated. You all want to feel important. Know that your experience matters. You understand how hard it can be to get traction when nobody's paying attention. I know the feeling. Ugh, it's terrible to put your work out there, and all you hear are crickets. 🦗🦗
Good news! There's a simple tweak you can make to how you're talking to your ICA — one that will instantly change your Facebook ads from crummy to converting gold. But first: What is storytelling marketing?
Storytelling in marketing is like sprinkles on cupcakes; everyone loves it, but not everyone is doing it. In fact, your business won't be truly functional without it. Why? Because storytelling brings people together, and it makes your company relevant and more relatable to its ICA. The goal is to stir up emotion in your viewers, so they take action.
Donald Miller is a best-selling author who lays out the StoryBrand Framework, also known as The SB-7 Framework. This framework has helped businesses increase their conversions and sales by 30-50% on average.
Isn't that music to your ears? I mean, who wouldn't love a jump in revenue! #yesplease
Here are the exact seven steps included in the storytelling framework and timeline.
The SB-7 Framework:
Start with a Character: One of the biggest mistakes you can make is to impede telling your customer's story and making it about yourself. Your customer should be the hero, not you.
Has a Problem: Customers come to businesses with problems they need to solve; you need to understand their problems and pain points.
Meets the Guide: In a storyline, every character meets a guide. Your customers are looking for a guide to lead them to the plan to solve their problem, and that guide is you.
Has a Plan: Your story needs to make your prospect believe what your plan can do for them solves their problem. Period. If they don't think so, they don't move on to step 5.
Call to Action: Finally, the character comes to a decision point in the story. Their guide (you) encourages them to take action, make the decision and follow through with it.
Success: The main character will experience success with your plan, or they won't. But showcase what success will look like for them (and has for others).
Failure: Failure is a common theme in stories; without adversity or duality, a story won't hold attention (or seem authentic). However, it should never be the primary focus. Unless, of course, you're marketing a story about somebody who failed because they didn't follow your plan.
Mastering Marketing Hooks
A catchy marketing hook is an extension of your brand that attracts customers with memorable phrases, slogans, or jingles. For example, I bet you can finish this sentence, "the best part of waking up is ____". << #brilliant, because 95% of us can finish the jingle as we drink a cup of coffee. Another example of a great slogan is "can you hear me now?" which we all attribute to 5g networks.
It's an important tool for brands because it supports the product and draws attention to your company. The hope is that customers bite, and you can reel them in. The world is begging for your attention. But to truly stand out in this new era, your marketing hook must follow these rules:
Stand Out: Differ from your competitors. Stand out on all platforms and social media.
Have a Jarring & Resonating Message: Have a message that sides with your audience and takes a stand that strongly will resonate.
Don't Follow Conformity: Don't send the same message as everyone else. Addressing the same pain points or transmitting the same message won't keep you active in your ICA's inboxes.
Be Real: Authenticity matters. Don't be fake or dishonest. Stick to what you are about. Lying about what you stand for or offer won't ever get you ahead in the end.
Be a Trailblazer: Acclimate yourself with the current times, stay fresh and ahead of the curve of your competitors.
So What Did We Learn?
Nailing Down Your Perfect Clients ICA – I believe that it is better to identify your ideal customer instead of targeting a niche or a target market.
Avoid These Two Common Mistakes – Avoid asking irrelevant or vague questions. This will result in unclear content and messaging.
Tell Them a Story – Implement the SB-7 Framework of StoryBrand into your marketing.

Start with a Character
Address the Problem
Be the Guide
Have a Plan
Call to Action
Success
Failure

Mastering Marketing Hooks – A catchy marketing hook is an extension of your brand that attracts customers with memorable phrases, slogans, or jingles. Adding these into your marketing will help you stand out from the rest.
Marketing is the secret sauce that attracts your ideal client and gets them coming back for more. Your writing needs to be compelling. Your copy should showcase your personality, be captivating, and stand out among the competition.
Let my 20 years of knowledge in the digital marketing space guide you. Believe me I have seen it all. Schedule a consultation to see how I can help you create persuasive copy that will delight your audience and have them reach for their wallets. You have a unique story to tell. We know how to say it well, so what are you waiting for?
Rate, Review, & Subscribe on Apple Podcasts
If you like what you hear on the podcast, please consider rating and reviewing my show! Woo Hoo! Click here, scroll to the bottom, tap to rate with five stars, and select "Write a Review." I would love to hear what episodes you enjoy the most!
If you haven't done so already, please subscribe to the podcast. I'll be adding new content weekly, if you're not subscribed, there's a good chance you'll miss out. Subscribe now!