Marketing 101: Don't Market to Everyone! Free Workbook!
I have a theory that only a few digital marketing experts out there actually know anything about fishing.
When you read something online about marketing, people often bring up fishing. There is a parallel between catching a big fish and landing a new customer. It's an easy metaphor. That is why a lot of the advice you hear about how to fish for new clients is kind of terrible. They might know marketing, but they don't know the first thing about fishing!
Okay, so, for myself, I've been fishing countless times in my life! I grew up in Utah, and my parents took us fishing all of the time! I'm fortunate that I still get to go out with my best friend, who lives in Montana, once in a while because he was a fishing guide. And now we live in Florida, where my husband has taken me fishing in the Florida Keys!
But can you guess how many fish I've caught in my life?
ZERO!
So, maybe I haven't mastered fishing either, but I'm willing to admit it! Fortunately, I do know what I'm good at, and that's digital marketing. With that in mind, here is what every small business owner needs to know about creating an effective digital marketing campaign!
The Truth About Casting a Wide Net
I'm going to be super honest about the idea of casting a "wide net." If you're big enough, that marketing strategy can work.
We're talking about the massive multinational corporations with INCREDIBLE brand recognition, like Coke, Nike, Universal Studios, and the like. They are putting billboards up in Times Square, spending millions of dollars for a Superbowl ad, getting their mascots on everything from bananas to oranges. These companies have the resources to do it. If we're going to stick with the fishing metaphors, troll the waters and catch EVERYTHING. Yes, they might end up catching some stuff they don't want and need to throw it back. But they will capture more than enough fish to make the massive expense of a wide net worth it.
However, YOU are a small business owner. You don't have the resources to spend jaw-dropping amounts of money on your advertising and marketing. If you were to cast your widest "net" possible, it's going to cost you a ton of money. And likely, not deliver a great return on investment. That's why you need to start getting smart about your marketing.
Otherwise, you'll be like that one grizzled, old fisherman you see in movies and stories. You know the one! In the back of the pub, mumbling about the "big one that he almost had off the cape". Or something, clearly deeply emotionally scarred. Just buy the poor man a drink and stick to safer waters.
Who is Your Ideal Customer?
There is no shortage of ponds when it comes to digital marketing.
Every social media network counts as a separate pond. With its own specific quirks that will change how you design your marketing. Therefore, you need to know what type of fish you're looking to attract since they don't all hang out in the same ponds. If you haven't determined your ideal client, then it may be time to step back and do an audit.
That means taking a good look at the service or product you offer and determining the value it holds for customers. Then you look at the demographics (age, gender identity, income bracket, etc.) of who you feel is most likely to benefit from what you offer. To figure out how they can benefit, you need to consider the pain points or how they are suffering without your product or service. You also need to consider their values and aspirations. With all this information, you can begin to see a clear image of how that ideal client, buyer persona, customer avatar, however you refer to them, looks.
Where is Your Ideal Customer?
Okay, so, again, with the fishing metaphors!
If you want to "catch" the right clients, you need to "fish" in the right ponds, lakes, and streams of the internet. If you know what fish (read: customer) looks like, you can begin to sleuth out where they spend their time online. Are they middle-aged artists who make little income and live in the city? You'll probably find them on Twitter or Instagram. How about senior executives gearing up for retirement? Facebook and LinkedIn, most likely. Your neighbor's kids, well, they're probably on TikTok, while your neighbor can be found on Pinterest trying to get new ideas to occupy or feed said kids.
You get the idea.
Like how sea bass stick to saltwater and black bass to freshwater. So too do certain clientele prefer to consume their digital media in specific places. Figuring that out, you will know where to cast your net to get who is interested in precisely what you have to offer, increasing the likelihood of conversion.
How Do You Interest Your Ideal Customer?
Finding the right bait. (I'm honestly not sorry. Fishing is replete with excellent metaphors for most any situation!)
Once you know who your customer is and where to find them, you need to offer them something. Because sorry to say, your product isn't always enough. You need to provide them with that little extra nudge to nibble on the hook to get them to your product. That is where blogs, podcasts, webinars, and other such opportunities for you to prove your expertise with the given product or service come into play. It's another avenue to draw attention to your business, and it's easy to share. When it's easy for you to share, it's easy for others to share, getting it in front of more eyes.
Now, generating additional content can be difficult for a small business owner to manage. Thankfully, businesses like mine exist with an entire crew of seasoned virtual digital marketing assistants on board that can do that work for you. A team like that can take your message and focus on creating your digital marketing content, from graphics to social media posts, so that you can manage your company free of distraction.
The Potency of Marketing Mailing Lists and Lead Magnets
Another tempting lure to attract your clientele base is lead magnets. If you have built or are building an email marketing list, offering a sample or freebie is a great way to keep clients on the hook, so many people are quick to hit "unsubscribe." These lead magnets can range from truncated versions of your class or a free webinar or a promo code for 15% off in your store. Shocking no one, people love free stuff! If it gets them into the net, they are more likely to spend more time on your website. And eventually buy what you're selling. If you're not sure how to craft or what to offer as a lead magnet, why not check out my free workbook "Identify Your Core Lead Magnet!" to help you get started? Furthermore, see what I did there?
Persistence, Consistency, and Adaptability!
Once you have the attention of your ideal customer, you need to keep up the good work if you want to catch more in the net. Creating and releasing regular content is how I grew my business into what it is today. And aside from a lot of hard work and patience, that was my main tactic. There's a reason anglers have their "spots." You know what I mean, right? They go back at regular intervals because they can regularly bring in a good catch.
They're also savvy enough to learn migration patterns. People are the same. Keeping up with social media and marketing trends will allow you to adapt your business and strategy to keep getting your content in front of the right people.
So, What Did We Learn?
Let's review what we learned:
As a small business, a "wide net" costs too much for too little return at this stage, and you'll likely become Capt. Ahab chasing a white whale.
Determining what your ideal "fish" looks like is key.
That means auditing your product or service and how you know they can benefit from it.
Once you know the kind of customer you're looking for, you can figure where to find them and cast your net.
Every person is different, and they hang out all over the internet in various ponds, from Facebook to Pinterest.
When you start to market to your customers, you need to offer more than your products or services to keep them interested.
You have the chance to prove your expertise in your field by sharing knowledge through podcasts, guides, blogs, webinars, and other free, low-maintenance tools.
Mailing lists with interesting or attractive lead magnet freebies are great for getting customers into your store.
By giving something for free, you're more likely to see people stay on your mailing list and even share it!
Be persistent in pursuing your customer base and make sure you're releasing content and updates regularly to keep them interested.
Don't be too rigid, and be open to changing your patterns with your clientele's shifting interests.
Free Resources
Everything I've said here is within reach of any small business owner, as they're affordable solutions to help you make the most of a tight marketing budget and reach. The big thing to remember is managing your expectations and catching your specific audience first before trying for all audiences. Most fishing companies start with a single boat and a few nets before getting a whole fleet of trawlers, right? By determining your ideal client, finding out where they are online, and creating content that compliments your product or service, you can surely reel in a good catch. To help with that, you can download my free template "Discover Your ICA (Ideal Customer Avatar!)" and nail down exactly who you're looking for with ease. Eventually, you'll be able to take on bigger fare, and you can look at your company and growing customer base and quote Jaws to yourself: "You're gonna need a bigger boat."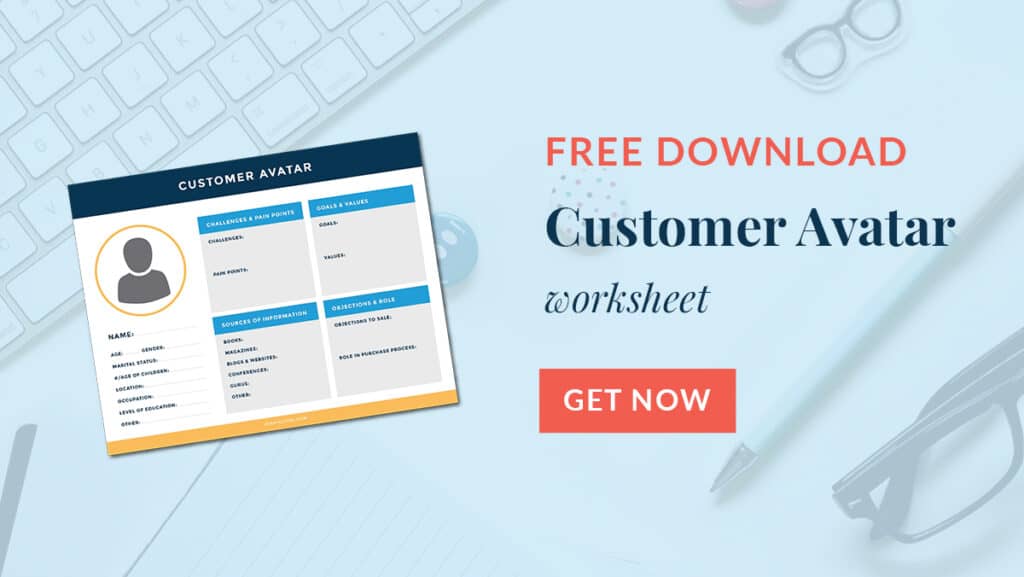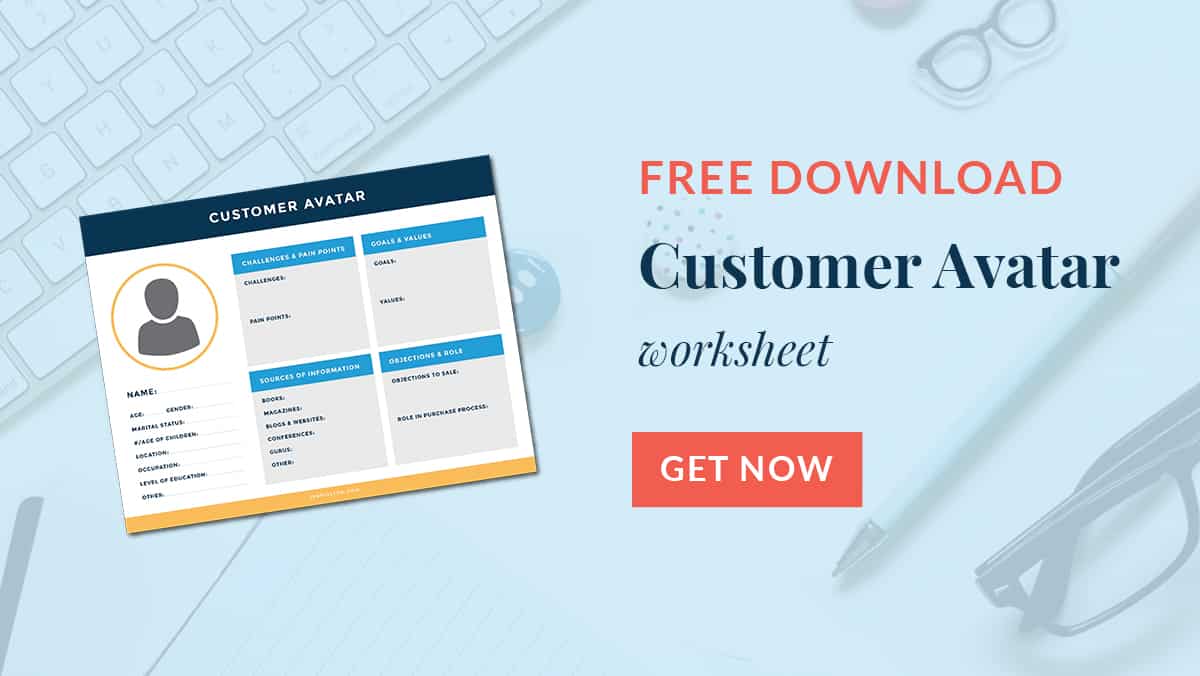 You can get more hands-on help by reaching me directly. I'd be delighted to give you a free consultation! I love being able to help small business owners figure out what they need to market themselves to the right audience effectively. Let's chat one-on-one and see what you need to maximize your marketing reach.
Links For This Episode:
Rate, Review, & Subscribe on Apple Podcasts
If you like what you hear on the podcast, please consider rating and reviewing my show! Woo Hoo! Click here, scroll to the bottom, tap to rate with five stars, and select "Write a Review." I would love to hear what episodes you enjoy the most!If you haven't done so already, please subscribe to the podcast. I'll be adding new content weekly, if you're not subscribed, there's a good chance you'll miss out. Subscribe now!