How to Use Pinterest Search to Get Free Traffic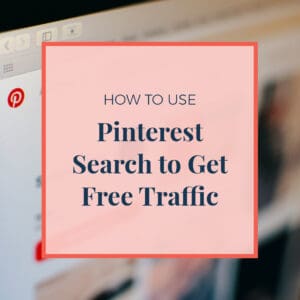 Do you have a personal Pinterest account?
Pinterest is one of those companies often left out of the conversation when it comes to social media marketing. Unlike Facebook, Twitter, and Instagram, it isn't about collecting followers or posting viral content that will get buried in less than a day (if not less than an hour). Instead, Pinterest gives its users a very different experience, along with astonishingly personalized content.
To a digital marketing expert, Pinterest offers some incredible opportunities to connect with an engaged and passionate audience that might be tailor-made for your business. While Pinterest only has about 320 million active users monthly, the vast majority of them are women. That might as well be a massive bullseye for small business' focused on a female audience!
If your website and blog are hurting for web traffic, you might find the solution using Pinterest tools like Rich Pins or their search engine! Here's how!
You Need a Business Account
Having a Pinterest business account is a must if you're planning on using it for digital marketing purposes. By making a business account, you will have access to marketing features unavailable to personal users.
If you've already invested a ton of time and effort into your Pinterest account, don't worry. It's super easy to convert your personal account into your business account. If you'd rather keep your personal account for yourself, you can also create a brand-new, free Pinterest business account. For more detailed instructions, I direct you to Pinterest's own help page.
Once you have your business account set up, you can access Pinterest Analytics, a valuable tool for measuring engagement with your "pins." This analytics tool pairs beautifully with "Rich Pins," another feature now available to you as a business user. Rich pins allow you to share more information than regular ones, and are one of the secrets to driving traffic to your website and blog!
[TWEET "Having trouble moving traffic to your website? Pinterest can be your surprise social media knight in shining armor!"]
Rich Pins
Have you ever seen a pin that appears bigger than usual? There is more information and even a title at the bottom. These are rich pins, and they are only available to business users.
Unlike with Facebook or most other social media networks that charge you for more prominent posts and ads, rich pins are 100% free. That's a crazy good value for a small business owner!
There are four types of rich pins available: products, articles, apps, and recipes. If you are running a business, the first two are probably of more interest to you (although never underestimate the power of sharing a delicious recipe with your audience, even if your business has nothing to do with cooking).
What's the Catch?
Unfortunately, you can't just make any content a rich pin. Before you can share any of your online content through rich pins, your website needs to be validated by Pinterest. If you are posting legitimate content, however, this should not be a problem. It will just take a little bit longer for Pinterest to review your site and approve you or not.
Now, here is where things start to get a little tricky, especially if you aren't a tech-minded person. When you click to confirm your website, a metatag appears that Pinterest asks you to put into the <head> section of your site's index.html file.
OK, there is a good chance that you just said, "What?!" Don't worry; I have you covered!
To put it simply, a metatag is a piece of information in the background of a webpage. You don't see metatags on your screen, but they play an essential part in how a webpage functions. And it's how you're going to make Pinterest your website's best friend. With the right metatags, Pinterest will know it's your site when you or others post content from it.
All you need to do is open up the program or service you use to edit your website. Find your index file (generally, your homepage) and copy and paste the provided metatag into the <head> section. You then want to make that page live.
If all of this sounds WAY too technical, complicated, or time-consuming, it honestly isn't as difficult as it sounds. But I can still help if you'd like, either by walking you through the process through screen sharing or taking care of it myself. (Incidentally, I consider this service a part of website maintenance, something you or your virtual assistant should be doing regularly.)
OK, So I Did All That. What Now?
More metatags!
For your content to start appearing on Pinterest as rich pins, you must mark those pages up with rich pins metatags. This process is done by editing the page you want as a rich pin and putting the correct metatags into the <head> section at the bottom.
Once you've completed this step, you need to validate one of those pages using Pinterest's Rich Pins Validator. After this, every page on your website that contains the correct metatags will start to appear as a rich pins on Pinterest. This content includes all of your blogs and products!
Time For A Search!
Google is probably the best-known search engine on Earth, but it isn't the only game in town. If you want to find relevant content specific to your tastes, then Pinterest Search is something you should research.
Unlike Google, Pinterest's content is organized more organically through user engagement. Though there are still search algorithms in use, they give you results more based on how people are organizing their boards and pins.
When combined with rich pins, Pinterest Search can offer you tremendous potential for getting your content in front of users looking for your exact type of content. You just need to organize your pins on relevant boards optimally and use accurate descriptions.
Create new boards that will serve as the "home" for your content. Then make sure that all of your pins have descriptions that include effective keywords. The rich pins will get their attention, but only if they see the pins in the first place. Do some research by typing in potential search queries into Pinterest of what you think your audience might be searching for.
[TWEET "Does learning how to use Pinterest effectively sound too difficult? I can show you how to use it to drive traffic to your website!"]
Be Engaged!
Finally, even though Pinterest is different than other social media networks, it's still based around people being, well, social! That means you need to be active on your Pinterest profile.
By interacting with others on Pinterest, you will not only be supporting other small business users, but will also be getting your content out there. Be sure to join group boards, follow other people in your industry, and regularly pin content that is of interest to you. Don't just be the person who pins their own content and nothing else. That strategy simply isn't a great way to build up an online audience.
Pinterest is unique as a social media network, and it can require a little bit of a shift in the way you think about shared content (which is why I offer this free Pinterest Infographic with tips, tactics, and the best times to post). If you're someone who focuses primarily on growing your business and less on the technical nitty-gritty of how your website works, I understand where you're coming from. But Pinterest and rich pins can be well worth the extra effort it takes to set them up.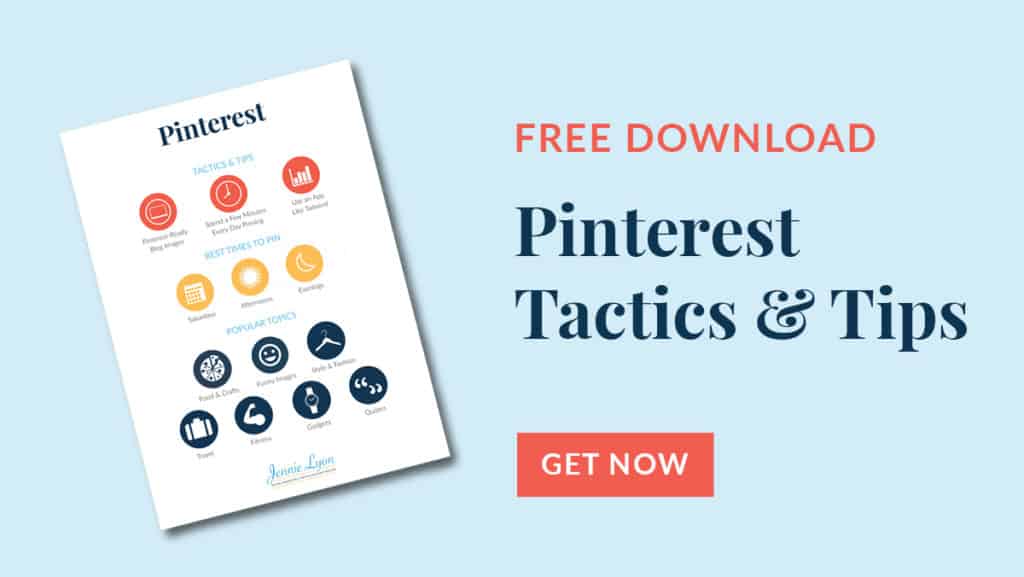 Alternatively, you could hire me to do everything for you. I can set up your website to work with rich pins, along with creating fantastic Pinterest content that will move engagement straight to your site. Contact me today, and we can get started making Pinterest a crucial part of your digital marketing strategy!