How I Became a Successful Female Small Business Owner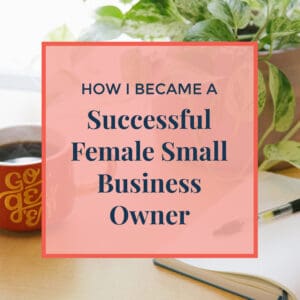 Whether it is to spend more time with family, to make a better living, or simply follow a passion or skill set, so many women these days are making the move into independent business ownership. As exciting as the decision to work for yourself is, it can be daunting when you realize how much work, dedication, and patience are required for success. You may have well-meaning friends or peers who have attempted to encourage you by saying that it can take months—or years—for your business to get off the ground or that starting out is hard for everyone. Meanwhile, you watch other women seamlessly transition from the corporate world to a successful at-home business, with plenty of time for work, play, and family.
If this sounds like you, you are not alone! I was once in your shoes. When I was pregnant with my son, Eben, 13 years ago, I knew I didn't want to go back to working full-time immediately after his birth. However, I knew that I wanted a way to be creative each day, and I quickly realized that being tied to a fixed schedule with a small child wasn't going to work for me either. The decision to leave my corporate banking job in order to work for myself. I decided to take my extensive experience in client relations, sales, technical support, and content creation and start a business.
Starting Two Businesses At Once
Sweet Greens, my green lifestyle blog, was started more as a hobby. Once it took off decided to incorporate social media management, email marketing, and website assistance and started Jennie Lyon Virtual Assistant Services. I was lucky in the beginning to partner with some great small businesses as well as larger corporations (Cascadian Farm, Target) and also worked with some celebrities and big brands too. Everything I have learned over the 13 years of my independent career was turned into a dynamic portfolio of professional offerings for my clients. I love it working for myself!
[Tweet "I wanted a daily way to be creative and saw that a fixed schedule with a small child wouldn't work."]
As a successful small business owner, I am sometimes asked questions similar to the ones you may have right now, and because I care so much about family, small business, and women who hope to make their own way, I'd love to share some of my experience and insight with you. Below, I've answered some frequently asked questions from women hoping to strike out on their own. I hope these help you take your first steps, and if I can share more, don't hesitate to contact me or read up on small business ownership on my blog!
Q: What was your first business, and why did you decide to go into business for yourself? Did anyone help or inspire you?
A: I really started my first business in 2001; I hired a headhunter to secure my first handful of clients (AAA, Walgreens, Apple, and Teleflora). However, I didn't want to be tied to the fixed schedule that all of these companies required. For several years, the pay was really good, but then I slowly started getting a couple of clients of my own. I worked with those 2 clients for a handful of years before starting Sweet Greens. Then, I started it as a birthday gift to myself in January 2009 as a way to be creative every day while sharing my ideas with others. You can learn more about Sweet Greens here.
Q: Where did your resources (capital, skills/learning, moral support, legal info) come from?
A: I took all of the experiences from my career to build my virtual assistance firm and offered the services that I enjoy the most. My husband, Jayson, offered so much moral support. He has always been supportive and took care of Eben on the weekends to allow me to focus on building my business. I learned a lot from Google and YouTube; if I needed to learn how to build a web page, I Googled it! There are a lot of resources right at our fingertips.
Q: How long did it take before your business "took off" or started making a profit? How long was it before you felt it was a stable career?
A: My business really took off once I built a team who could help me with the daily workings of Jennie Lyon Virtual Assistant Services. I still work on my business consistently and dedicate Saturdays to business development.
[Tweet "If I needed to learn something, I Googled it! There are a lot of resources at our fingertips. "]
Q: Do you love working for yourself? What have been the biggest challenges and rewards?
A: I LOVE working for myself – I wouldn't have it any other way! The biggest reward is being able to make my own schedule. This has made it possible to be there for all of Eben's big moments. My family is able to sit down for breakfast and dinner together every day, and we can take vacations whenever we like!
Q: Has it been difficult to balance work/family life?
A: Fortunately, my husband, Jayson, helps a ton, so work/family balance has not been difficult for me. He takes Eben to school and appointments, does all of the cooking ahead of time, and helps around the house. He's a gem!
Q: What do you wish you would have known in the beginning?
A: That to grow my business, I needed a team. I tried to do everything by myself for a very long time.
Q: What are your aspirations for your business?
A: I would like to continue to grow my business! My goal is to have a couple of people to help in each area of my business.
Q: What do you do when you feel discouraged or like you're facing a new obstacle that you don't know how to tackle?
A: I take a break. Sometimes I take the dogs on a walk around the lake in front of our home. It gives me a chance to refresh and relax, and when I come back, I feel refocused and ready to go!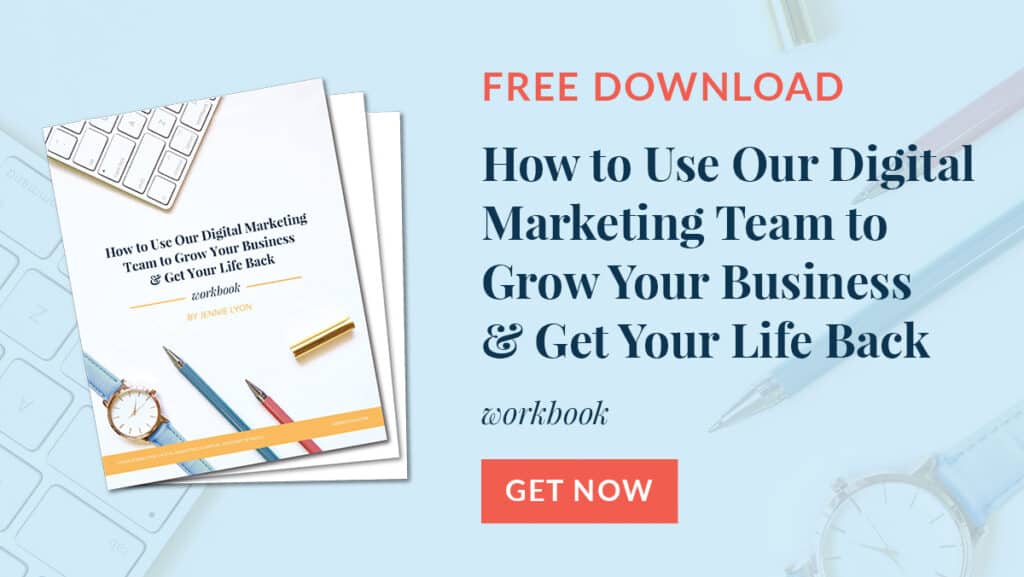 If you are interested in utilizing a virtual assistant, check out my free workbook. In it, I will tell you exactly what you want to look for from a virtual assistant to make sure you pick the best to work at your small business.
I hope my story helps some of you realize you are not alone and that there is support out there. If you need any help, I would love to chat! To your success!