Content is Still King! 5 Pieces of Content You Should Be Sharing Online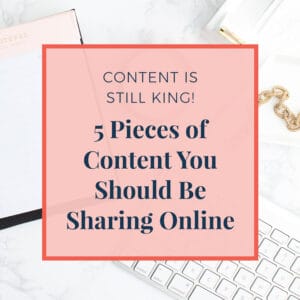 Providing your customers with value is what business is all about, and that also goes for your advertising. No one wants to read dry, boring copy going on and on about how great your business is. Customers are far more savvy than that, they know how advertising sounds and they know to ignore it. The way you can connect with your customers today is with content. If you provide them with authentic, personality infused, valuable content, like blog posts, free downloads, email campaigns, etc, then you can sneak in under the advertising radar (stealthy selling, anyone?) by giving them what they really want: content. Read on to find out what content you should be sharing online.
#1: Blog Posts
As far as online content goes, blog posts are basically the bread and butter.
If you go to just about any website, you will probably see a "blog" link up in their navigation bar. The problem is that, when you click on it, you most often see that they haven't updated their blog in months, or even years. And that's completely understandable. Not everyone has the time to craft an engaging personality infused, valuable blog post every week, especially when they have a business to run.
That said, blog posts are remarkably valuable pieces of content that can be used and reused for a number of different purposes. One of the most important reasons to have a blog is to keep your website alive and regularly updated. SEO, SEO, SEO! If you visit a company's website and they haven't been active on their site for months, that doesn't reflect well on them. But if they have a blog that is updated weekly, that shows that they care about their online customers.
You can also use blog posts as the basis for any number of social media posts that you can share across all platfroms. A well-written blog can spark conversation and generate interest in your company.
You can also use blog posts as a fantastic centerpiece for a email marketing campaign. By delivering your subscribers valuable content every week in the form of a beautifully designed newsletter, you will be increasing the likelihood that they will engage with it, rather than simply toss it in their junk folder without a second thought.
[Tweet "Are you offering free content online? Blog posts and infographics could be the key to your success."]
#2: Infographics
Infographics are kind of like super-charged blog posts, as far as content goes.
Even if a blog is offering a customer valuable information that they are interested in, it does take a bit of a time investment to read the 500+ words. They might feel they don't have the time, and so they may put it aside and forget about it. But an infographic is different.
An infographic basically lays out all of the information contained in a blog, but all told in graphics. Infographics can be super fun to look at and easy to absorb, delivering lots of value to your customers. Again, they can make for excellent centerpieces in your digital newsletters, and can be a fantastic change of pace from a blog every now and then. After all, customers love novelty! And if you don't have any artistic ability to speak of, well, that's why you should hire a virtual assistant to do all of the graphic design work for you!
#3: Webinars
Webinars are excellent ways to give your customers detailed information about what you offer, often giving them the perfect opportunity to buy into your products and services. Although most webinars are done live, there is absolutely no reason why you can't record them and use them to great effect later on.
Webinars can be time-consuming to put together (an excellent reason to hire a virtual assistant to create them for you). To get your money's worth, you can offer the video replay links to your customers as freebie downloads on your website.
#4: Whitepapers
Sometimes, a blog post isn't quite enough. If you want to offer your customers something that delves into a topic in detail, you might want to look at writing a Whitepaper.
[Tweet "Hire a virtual assistant to create content that will both engage and educate!"]
A whitepaper is essentially the academic publications of the marketing world, often involving expert option backed up with solid research and citation. Packed full of highly informative graphics, they can be time-consuming to create, far moreso than simple blog posts. Together, we can create a whitepaper that will inform your clients in a clear, professional way, providing you with an excellent piece of beautifully designed content to offer for email signups or other opt-ins.
#5: eBooks
Blogs < Whitepapers < eBooks
If you want to be seen as an expert in your field, then try publishing an eBook. Now, when most people think "book", they think about something the same length as a paperback novel, hundreds of pages and thousands upon thousands of words. That isn't necessarily the case with eBooks. They tend to be much more focused affairs, offering a limited number of chapters with a concentrated burst of information.
Offering an eBook as an opt-in on your website can often jumpstart the building of your email list. Of course, it needs to be a professionally written eBook, with an attractive front "cover". A virtual assistant can help you write an eBook for your business and field, while also formatting it in an attractive and standardized manner. You just need to provide the guidance and, together, we will create an eBook that will make for a perfect piece of content to offer your loyal customers.
Content is king, but you need to have the right content available online. Blog posts are usually the best starting place for those looking to expand their online offerings to their customers, but by adding infographics, white-pages, eBooks, opt-ins, and more to your content inventory, you can really start to offer your customers value, improving your relationships, increasing your internet footprint, and establishing you as an expert in your field online.
I'm here to give you a leg up with my free Blog Breakdown Workbook! In it, I will break down all of the parts of a perfect blog into an easy-to-follow template you can use whenever you're feeling stuck with writer's block! Using it, you'll get through your blog post in no time!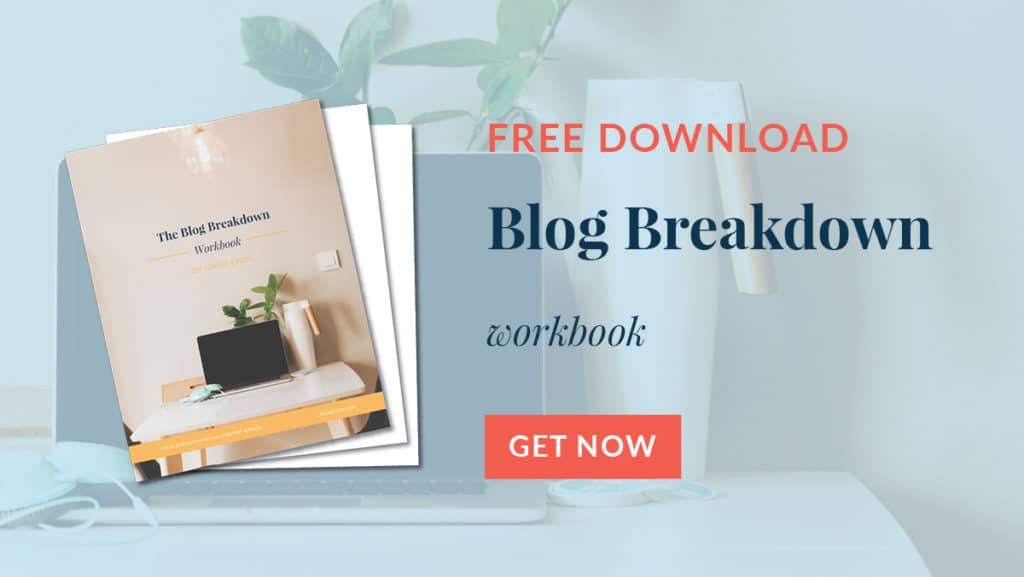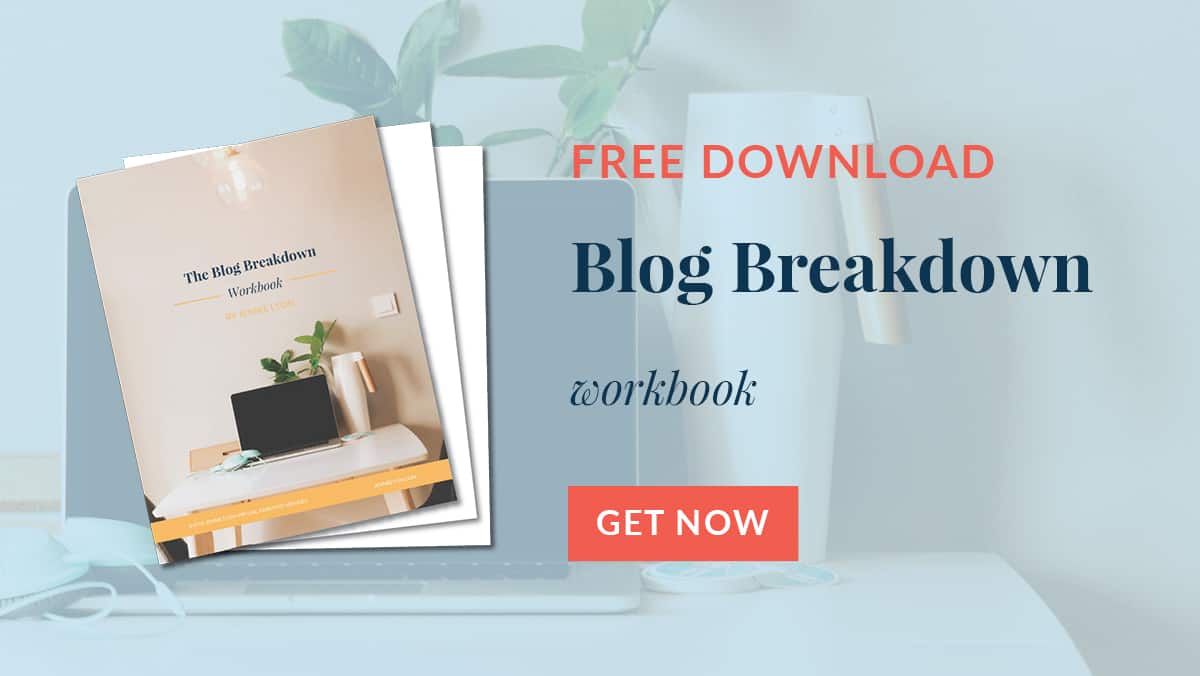 Of course, writing might not be where your talents lie. Running your small business is taking up the vast majority of your time. Outsourcing your copywriting to a virtual assistant or digital marketing expert might be an excellent investment.
Contact me today for a free consultation and we can get started talking about your small business and the best types of content that you could be offering your customers.