Where to Find a Small Business Mentor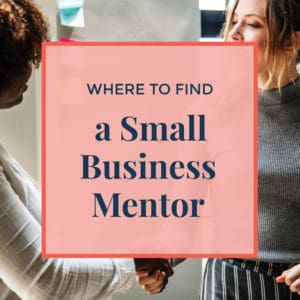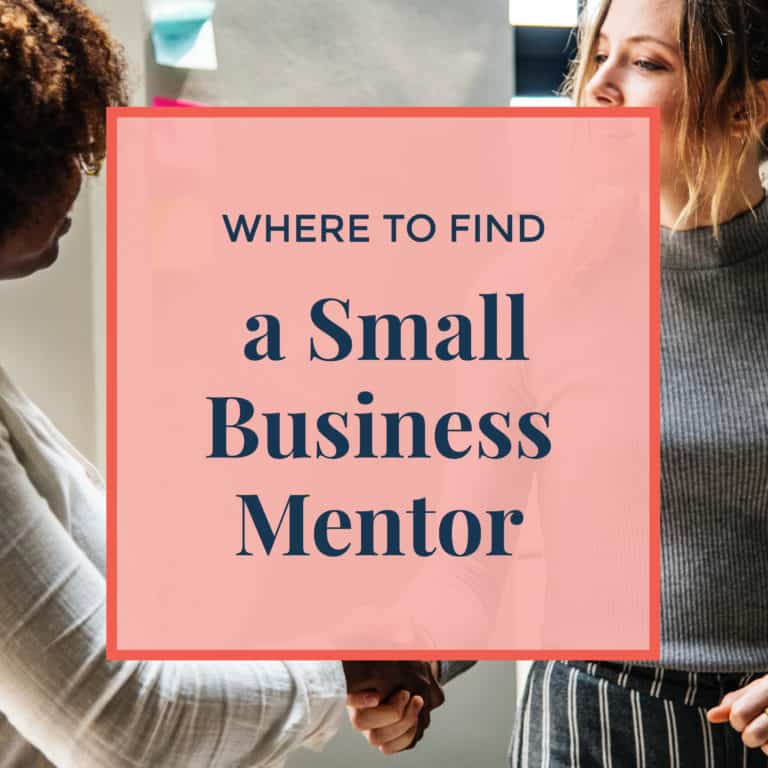 Whatever your industry and experience, a small business mentor will increase your confidence, your chance of succeeding, and your knowledge base. It is both empowering and validating to receive insight and encouragement from someone who has "been there" and can relate. Additionally, many mentees feel inspired by their mentors' successes and can learn a great deal from their failures, as well. Whether you are starting out in small business or well established, with shaky confidence or a strong professional identity, a small business mentor can help move you to the next level.
When you have found someone you might like to approach about mentorship, take it slow. Ask her to coffee first or approach her at a networking event. Keep it light and wait until you've become a little acquainted to broach the subject. You want to give her—and yourself—more information before determining if it might be a good fit. The exception to this is if you decide to hire a consultant instead of a traditional mentor. Consultants are paid to offer insight, advice, and knowledge, so you don't have to follow all of the same social etiquette and can make a more direct request. Here are a few places to find a small business mentor.
[Tweet "A mentor increases your confidence, chance of succeeding, and knowledge base."]
LinkedIn
LinkedIn is a great way to scan your network, and that of your peers—your network's network—to see if there is anyone you are directly or indirectly acquainted with who might serve as a possible mentor. If you come across someone you'd like to get to know better, request an introduction (if the contact is not someone you already know) from the person who knows her. As we said, it's best to keep the first meeting light and request help only if there is professional chemistry between you.
Local Business Community
If there is a successful small business in your local community that inspired yours, is related to yours, or has a similar structure or strategy, consider contacting the owner and inviting her to coffee to get to know her. If the two of you hit it off, mention that you have been hoping to learn from a successful small business owner in your field and see how it lands. If she seems interested, ask if she'd let you pick her brain. Depending on her disposition, it may be a long or short-term mentorship, but any insight should be appreciated.
[Tweet "Remember to approach a potential mentor with an attitude of respect and curiosity."]
SCORE
SCORE is an organization compiled of thousands of retired business executives, leaders, and volunteers who offer free, confidential mentoring to small business owners. SCORE mentors work with small business owners both in person and online.
Trade or Professional Associations
Depending on your industry, there may be a trade or professional association already offering free or affordable mentoring services, whether one-on-one or in a group setting, to small business owners in the field.
Previous Employers and Colleagues
Scan your memory: is there anyone you have previously worked with or for who has gone into business for themselves, or worked in the industry you've chosen for your small business? You may find that former bosses or upper level staff you worked with in past positions have moved on to work independently, and some may have owned businesses before holding their current role. The main benefit of choosing someone you already know is just that—you already know each other! The process will be speeded up because you won't have to make introductions and learn one another's history before entering the mentoring relationship—as long as they're willing.
Before you approach a potential mentor, do a little research on the etiquette and expected dynamics between a professional mentor and mentee. If possible, talk to friends or colleagues who have had mentors and ask them about their experience. Remember to approach your potential mentor respectfully and curiously—after all, they're the expert!
Make sure you have online presence with a great website and active social media. Grab this free workbook so you can see exactly how your online presence needs to grow and build your confidence with your online reputation.