6 Ways to Show Client Appreciation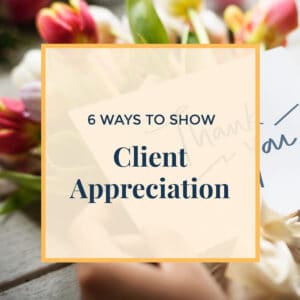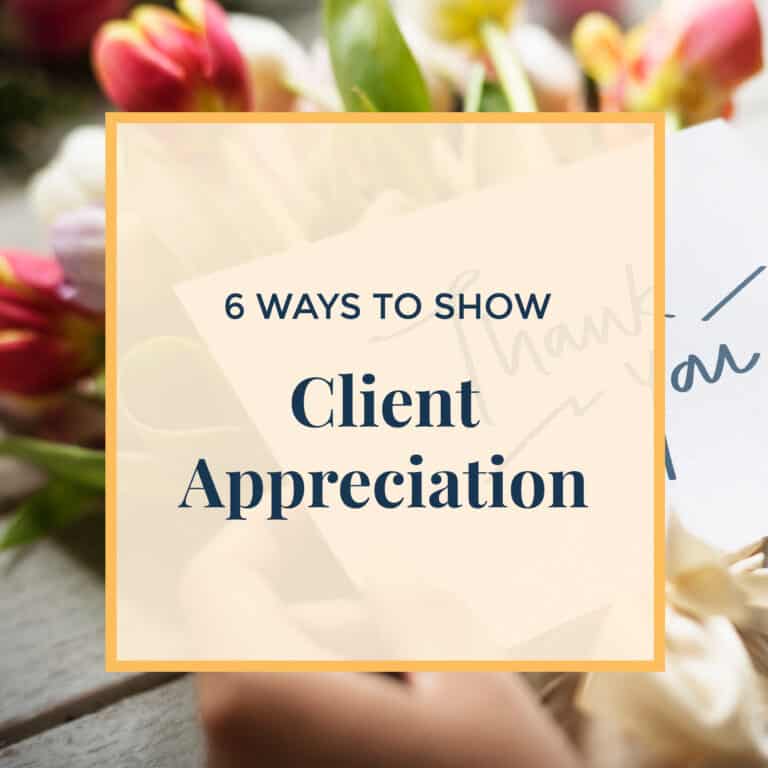 You've worked so, so hard to get clients—now it's time to do everything in your power to keep them! Keeping clients is much less expensive than getting new ones, and client loyalty strengthens business. In addition, word of mouth, testimonials, and referrals are still some of the best methods to attract new clients who want your products or services. What this all adds up to is that it's important, from time to time, to show your existing clients you appreciate them. I hope that you are already providing exceptional, personalized service and have great client relations, but it's also important to go the extra mile to show your client appreciation. Here are 6 great ways to love your clients!
1. Send a Personalized, Heartfelt Message
While you may (hopefully!), have so many clients that a face-to-face "Thank you" isn't practical, finding some way to personally thank each client from the bottom of your heart is probably the #1 way to communicate your gratitude for their loyalty. Some ways to accomplish this include a handwritten thank you note you stuck in each filled order, a written and mailed card, an in-person meeting, or a phone call. You shouldn't pitch to your clients in this note or sound at all "salesy"; just authentically thank them for supporting your business. Thank them separately for providing testimonials and referrals.
[Tweet "It's important to show existing clients how much you appreciate them."]
2. Offer a Discount
Many businesses offer client punch cards, rewards packages, and loyalty discounts, depending on the product or service. Offering a discount for supporting your business is a great way to thank clients and give a little back at the same time. Plus, a great discount is hard to resist! To make clients feel extra special, avoid mass emailing your list with a discount code. When possible, create customized codes for each client or discounts specific to client behavior. For example, clients who have purchased a certain amount in the past year receive 50% off one purchase, etc.
3. Send a Gift
Most loyal clients who spend a lot of money or send a lot of traffic to a business would love a thank you around the holidays. While you should already be engaged in this standard practice, go the extra mile to appreciate clients by sending a gift outside of the holiday season—who doesn't like surprise gifts? It can be as simple as a gourmet box of chocolate or as extravagant as a free hour/package of your services or their favorite product.
4. Send Business Their Way
One great way to communicate that you truly appreciate your clients' support and care about them as people is to support their business, in turn. Whether it's by personally spending money with their business or sending referrals their way, your client will remember you for returning the love!
[Tweet "Offering discounts to loyal clients is a great way to thank them and give a little back. "]
5. Ask What They Want
Ask great clients what they'd like from your business (a free one-on-one consult with you, a 10% discount, a 2-for-1 deal), and give it to them. Simple as that!
6. Remember Big Events
Handwritten notes are always a great way to show client appreciation. Sending a greeting card to celebrate a client milestone or anniversary is the icing on the cake (no pun intended!). Write down birthdays, anniversaries, and future move or retirement dates, and send a personalized greeting card.
What is your favorite way to show client appreciation? Isn't it fun to give back?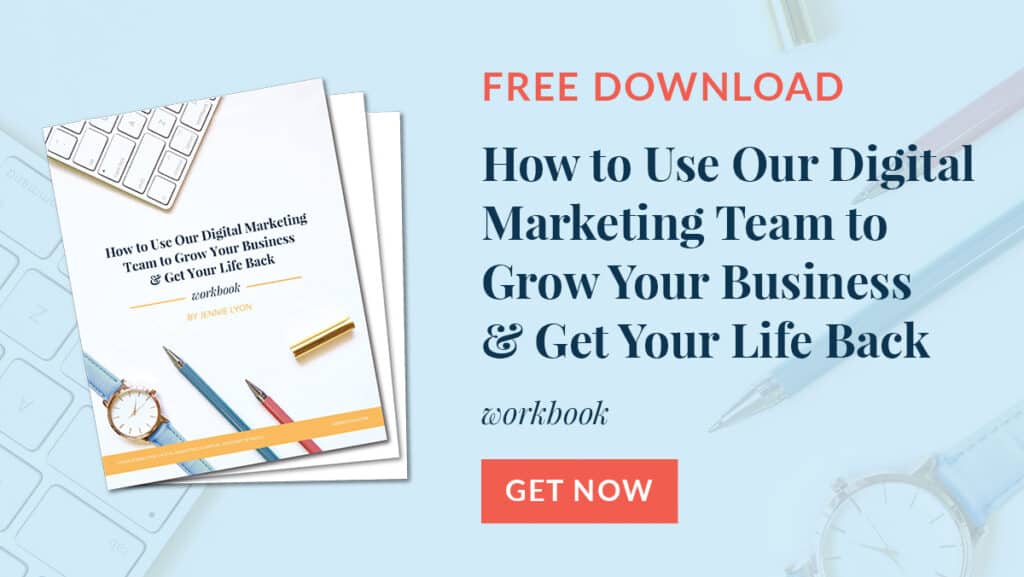 Trying to come up with the right words can sometimes be tricky. You will find an easy-to-follow breakdown of the perfect blog set up here. Then, once the words come to mind, they will look amazing written down!