Refresh Your Website and Blog Content With a Virtual Assistant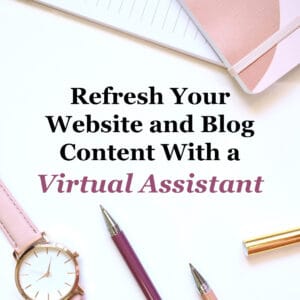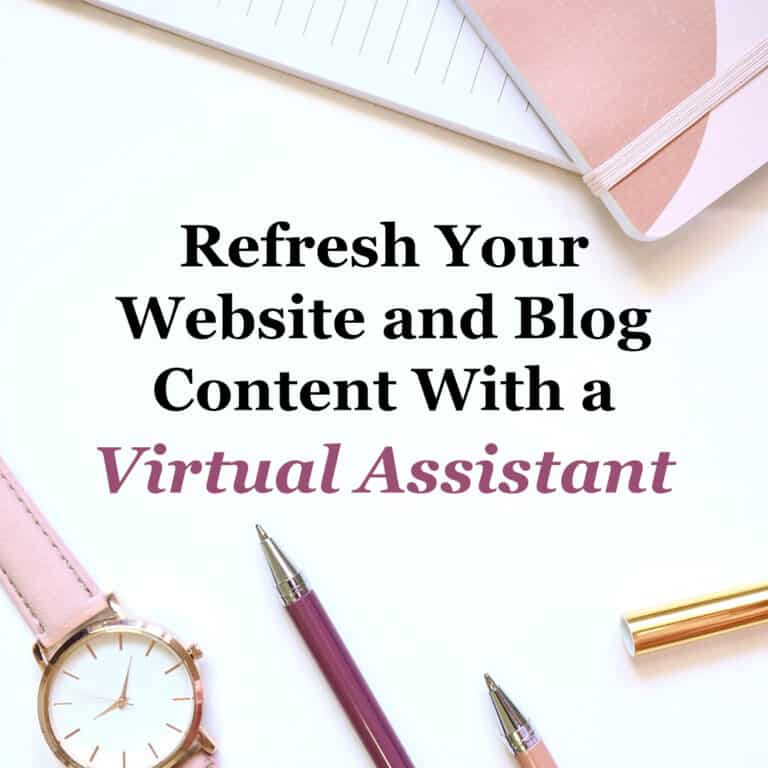 How many old blog posts do you have on your website?
If you've been in business for a while, there is a good chance that you have a gigantic back library of blog posts that stretch back years. Blog posts that were written in 2015 or earlier, although still potentially valuable, can seem out-of-date and not relevant to your current business and services. But what if you could recycle and refresh them? What if you could take all of that valuable, old material you invested tremendous time and effort into and bring them back to life with a copywriting "punch-up", updating them to meet your current social media and content creation demands? It would take days and days of time investment that you don't have, right? Not if you hire a virtual assistant to go through your entire back catalog of content and bring it all back to life!
Blog Posts
Content is the backbone of online marketing. If you don't have any content to share with your audience, they just aren't going to be engaging with your posts. This is one of things that makes blog posts so darn valuable to have on hand. By posting well-written, informative blog posts on your website and social media channels, you will be giving your audience a reason to comment and engage with them, which in turn will start to drive sales.
Those old blog posts that have been hidden in the depths of your blog archive can be revived and repurposed to help boost your SEO and drive more traffic to your website and social media channels. Yes, they might out-of-date, referencing "current" events from a few years ago. But that's no reason to just leave them on the shelf. All you need to do is hire a virtual assistant to go through your blog archive and do a "refresh" on all of that fantastic content. They can punch-up the copy a bit, making sure your keywords are being used and making it even more engaging than the original was!
[Tweet "Have dozens of old blog posts collecting dust? Hire a virtual assistant to update them!"]
Website Design
There is nothing worse than a stale and dated website. No matter how good an old website might look, they usual lack certain functionality and features that are expected by today's savvy web browsing audience.
For example, is your site mobile-optimized? So many people primarily use the internet on their devices today. If your website isn't optimized to fit properly on that smaller sized screen, while still offering all of the functionality of your full-size site, then you are going to be missing out on those mobile loving customers. Using website building services like Squarespace or WordPress, a virtual assistant can refresh your site and make it compatible with devices of all sizes.
Another reason that you might want to do a website refresh is to update your webcopy. Not unlike old blog posts, old webcopy can come across as "dated" to browsers of your site. If you haven't updated the copy on your services pages for years, it might be missing new features and potential services that your competitors are offering on their sites. A great webcopy refresh can fix this immediately, with the added benefit of updating it to the latest models of SEO. Make sure to incorporate your keywords in the refresh! If you aren't sure how to optimize your website's copy, then you can simply hire a virtual assistant who does!
[Tweet "A dated website can do damage to your online business. Hire a virtual assistant to refresh it!"]
Social Media
When was the last time that you updated all of your social media bios?
You need to make sure all of your bios are up-to-date on all of your social media channels (and don't forget the bio on your website as well!) Every social media service demands a slightly different kind of bio. Twitter and Instagram bios needs to be short and sweet, featuring hashtags and a great call to action. Facebook bios needs to be much more like "posts", giving all of the information about you and your business in as compact a paragraph as possible. And LinkedIn offers you a ton of space to really flesh out who you are and what you offer, giving potential clients a real glimpse of what you can do for them. Sometimes, formats on these social media sites change and bios can become out-of-date over time. Maybe you've moved your site to a new URL and forgot to update your bios. Or you recently joined Instagram and have a great bio there, but haven't had time to update your other social media channels. Or perhaps you've started offering a major new service, but it isn't mentioned on LinkedIn.
It can be tricky to properly format your bio to fit with the tight requirements of these social media giants, but that's why you should hire a virtual assistant to handle it for you. I've written countless bios, for so many different occasions. Facebook, Instagram and LinkedIn bios are old hat to me! If you hire me to refresh your bios, I can take the material already there and present it in a new and engaging way!
Refreshing your content is a little bit like a movie studio re-releasing a movie in theaters, years after it came out. By polishing up the special effects and cleaning up the picture quality, they can find an entirely new audience. It's the same with the content your website and social media. You just need to get the right person to freshen it up for you! I've done full revamps of websites where I took the material already there and boosted it to the next level, creating websites and social media channels that convert.
In fact, let me do you a favor, download my free workbook that walks you through partnering with a virtual assistant! If you need help getting your marketing strategy in place, collaborating with a virtual assistant can be a huge help!
If you want to start getting all of your content back up-to-date, please feel free to call me today and we can get started doing a full audit and digital refresh of your business!