What Email Marketing System is Right for Your Business?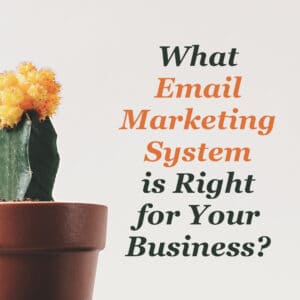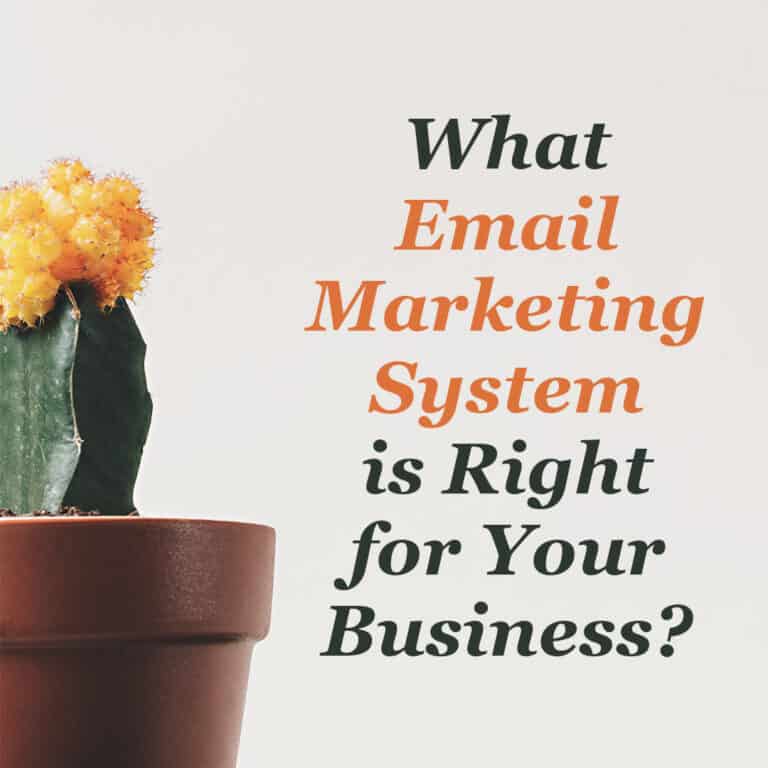 Do me a favor? Check your junk mail.
Seriously, go in and take a look at just how many well-crafted marketing emails from businesses that you know and frequent are mixed in with your junk mail. I am going to bet that there are tons of them. Even if you wanted to check out these emails, they are unfortunately surrounded by SPAM and scams, and it would be a huge pain to go through all of your junk mail to sort them out.
Now, consider this. There is a pretty good chance that your own well-crafted marketing emails are sitting in the junk mail folders of everyone on your painstakingly-built email list. How can you avoid this potential marketing disaster? By utilizing a professional email marketing system that will allow you to target your clients with emails that will definitely end up in their inbox generating leads, rather than their junk folder.
[Tweet "Eben, my son, has always called Junk Mail, SPAM. He definitely grew up in the digital generation!"]
Much like using a project management system, selecting an email marketing system should be a no-brainer for most small businesses. Most of the big players in the email marketing industry use a variety of methods to keep your emails going straight to your clients, instead of being sorted into the wrong folder. Alongside this, you can find many useful features for your marketing strategy, including the creation of email campaigns, autoresponders, and more.
The big question is, which email marketing system do you use? There are so many of them out there that it can be confusing to pick the best one for your small business' needs. This is where I can help. In my work as a virtual assistant, I work with multiple email marketing systems every day. I can help you figure out which is the best match for you in terms of functionality, ease of use, and price! Here are some of the most popular:
MailChimp
You know how everyone calls tissue paper Kleenex? That's because that brand name is entirely synonymous with the product. It was the same back in the early days of video games. It didn't matter what video game system was being played, mothers would be shouting down into basements, "Stop playing your Nintendo games and get ready for bed!"
MailChimp is a little bit like that. It's a super well-known email marketing platform that countless small businesses use because, well, it's the one they've always used. Although MailChimp does offer some great functionality, it does have one killer feature that makes it a very popular and attractive pick to many small businesses. It's free.
That is, it's free for small businesses that send under 12,000 emails to under 2000 subscribers. After you've broken those two numbers, you need to start paying for more. But if you are a small business that is just getting started, having access to a full-featured and completely-free email marketing tool is an attractive prospect!
Constant Contact
If you had to pick an email marketing tool that is currently on the rise, you would probably want to put your money on Constant Contact.
Constant Contact is an excellent choice if you are new to email marketing platforms. Although it offers some advanced functionality, it's intuitive interface can help beginners learn how to send everything from newsletters to autoresponders. I've found that Constant Contact is especially good for those small businesses that regularly hold events like seminars, webinars, and speaking engagements and want to get the word out to their customers.
If you want a full-featured email marketing tool that you can count on, Constant Contact might the place to start looking.
Infusionsoft
Email funnels are a remarkably powerful marketing tool that everyone who has an online store should be utilizing. Infusionsoft is one of the best email marketing tools out there for helping to manage email funnels.
The trick about Infusionsoft is, although it's one of the most powerful and full-featured email marketing systems available today, it can also be confusing as heck. It's very complicated and is not a tool that I would recommend for beginner marketers (unless you are working with a virtual assistant, in which case it's a fabulous choice!)
Where Infusionsoft really shines is in its campaign builder. This is where you can create email campaigns and email funnels that will lead prospective clients directly to your landing page, then onto your online store. If you aren't a newcomer to email marketing, then this might be the system for you.
MadMimi
Although this email marketing tool might not have the most professional name, it's got it where it counts!
MadMimi shines in two key areas: it's simple, and it's easy to use. Many other email marketing tools, like the ones above, can offer you great functionality, true. But the reality is that most small businesses are unlikely to use many of these features.
MadMimi is fantastic because it is so simple. You don't have to be a professional marketer to use it (although it certainly does help!) If you have a small business that is just building your email list and you want to start some basic email marketing, like a monthly newsletter, then MadMimi might be the product for you. At least, the product for you until your business starts to get a bit bigger. At that point, you may want to upgrade to one of the more full-featured email marketing tools that are available to you.
[Tweet "What's the best email marketing system for my business? I can help you decide!"]
Aweber
If you're a company that primarily does business online through e-commerce, your choice of email marketing tool will be an important part of your sales success. As someone who sets up and manages the digital stores of many clients, I've found that Aweber is one of the best email marketing tools for shopping cart integration.
There's a lot to recommend Aweber, such as offering e-commerce-friendly tools like customer segregation and integration into services like PayPal, Etsy, and Shopify. Although it can't help you directly manage your digital store (a virtual assistant might be able to help with that), it's functionality will help drive people to your online portal and straight into their shopping cart!
Although all of these email marketing systems have their own strengths and weaknesses, the reality is that they all offer robust functionality and effective email automation tools. The question is, which is the best fit for your business' current needs?
If you feel a little stuck or confused about all of the available options, I would be happy to help. Just schedule a free consultation with me and we can discuss all of these tools in greater detail. Once I know a little bit more about your business, I can give you my opinion about your best choice and some recommendations about how you can best use it to grow your business!