Be Seen as An Expert in Your Field with Webinars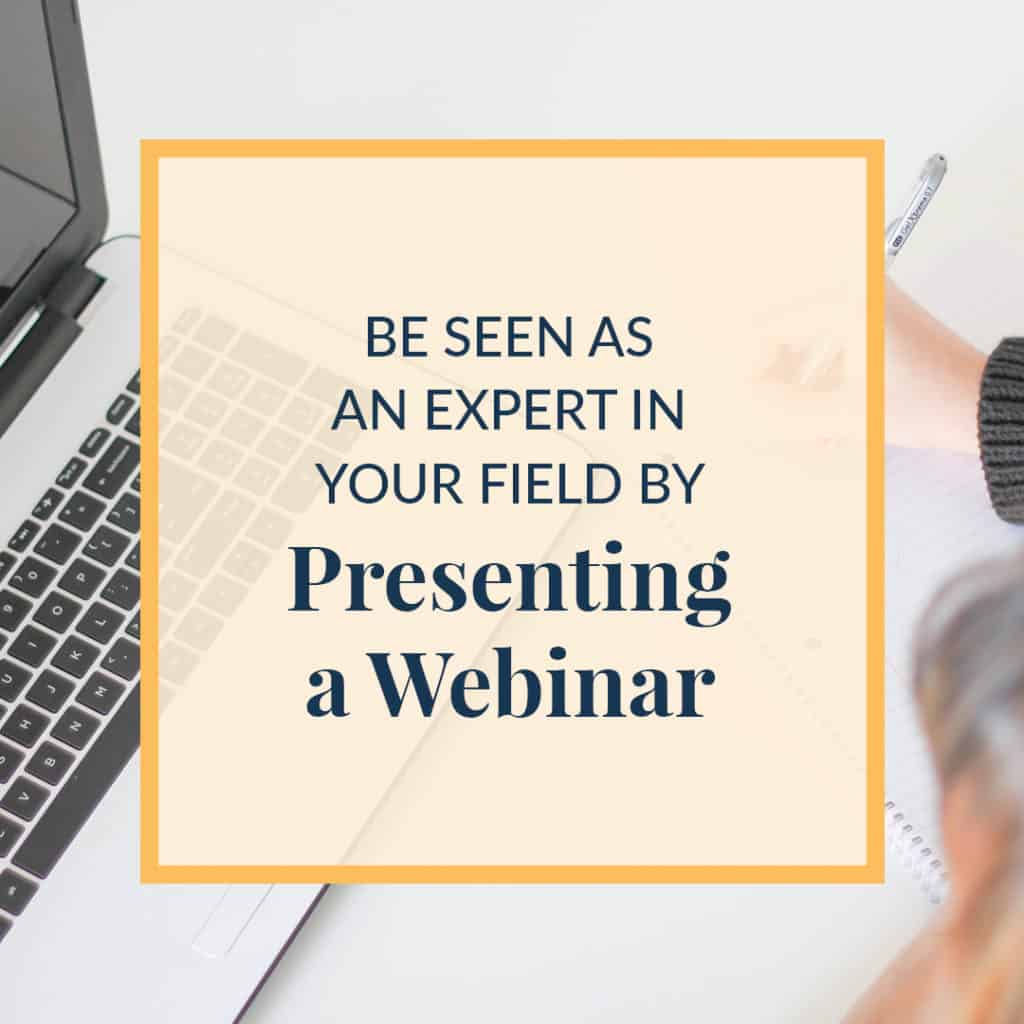 Do you want to know one of the biggest problems for new small business owners? Being seen as an expert in their field.

The longer that you're in business, the more credibility you build. Back when I first started out as a virtual assistant, it was much more challenging for me to find clients than it is today. Back then, I already had extensive digital marketing skills, a passion for the work, and all of the knowledge that I needed to succeed. The problem was that no one knew that for sure. And when you want to hire someone for a job, you need to know that they will be able to deliver, right? Taking a chance on someone new can be a risk. In other words, you want an expert helping you out.

Thankfully, there is a great "shortcut" to build your reputation as an expert online, and that's through content creation. By rapidly building a library of blogs and online videos, you can create a web presence that broadcasts to prospective clients that you know what you're doing. But if you really want to jumpstart your reputation as an expert, you're going to have to go the extra mile and actually reach out and interact with potential clients. That's the beauty of presenting a webinar!
[Tweet "Having trouble positioning yourself as an expert online? Try presenting a webinar to jumpstart your reputation!"]

Webinars

In short, webinars are online seminars. While organizing a seminar involves an incredible number of logistics (booking a venue, other speakers, airfare to get there, accommodations, etc.), creating a webinar is a much more accessible venture. To present a webinar, all you need is a good-quality microphone, a webcam, a computer, and a ton of prep.

Why are webinars so effective at helping you build your online reputation? It's because they offer you an opportunity to present yourself and give your clients a chance to see who you really are. A significant challenge for small businesses is differentiating themselves from the rest of the pack. To some clients, small businesses can be faceless, all offering similar services without doing anything different. You need to ask yourself how you can get to know your audience better.

In a webinar, potential clients will be able to see "in person" precisely who you are and what you can do for them. They can ask you questions about your field, giving you a chance to show off your expert knowledge. Plus, they will get to get to know you and your personality a bit. This can strengthen a personal connection that will help you build up an audience online. This is something that I try to infuse into all of my content. I genuinely want you to get to know me better, as this helps improve the collaboration that makes hiring a virtual assistant worth it. Your clients should feel the same way about you.

Webinars Live On

Presenting one webinar is a great way to position yourself as an expert, but there is an added bonus. You ever hear the old phrase, "Nothing ever dies on the internet?" Well, that goes double for valuable content!
[Tweet "As a small business owner, being seen as an expert is important. Creating and presenting a webinar can help!"]
While there is a chance that you might present your first webinar to a limited audience, you can extend its shelf life by recording the entire thing and posting it to YouTube or use it as an opt-in for your email list. With the right marketing, a webinar that you initially presented to 20 people could rapidly grow to hundreds of views. If these people like what they see, they may want to be personally involved in your future webinars, helping you gain momentum. If you present your first webinar to 20 people and retain even 20% of that audience, there is a good chance you will be presenting to 25 people at your next one. The more webinars you give, the more your profile as an online expert will grow.

And webinars are only the ground floor. Once you start to get comfortable with presenting your knowledge through webinars, you can branch out into creating online courses. Trust me, having your name attached to an online course is a surefire way to be seen as an expert!

Ah, but you need to present your first webinar before any of this can happen. And just because presenting a webinar is much simpler than a seminar doesn't mean it's easy. There are a ton of steps that you need to take, from picking the perfect topic, to research, to creating your card desk, to writing your script. Plus, you might not have all of the technical experience necessary to ensure your digital webinar goes off without a hitch. That's one of the reasons why you may want to partner with a virtual assistant for the creation of your first webinar. They can help you with almost every step so you will be able to focus on presenting it rather than worrying about the tiny, technical details. Not only that, they can also help you with the next steps in using your webinar to build your audience.
I'm a huge believer in webinars, so that's why I've created this free step-by-step guide to webinar creation. With it, you will be able to see every stage that goes into creating a webinar, plus all the places where getting a little extra help from a virtual assistant might be useful.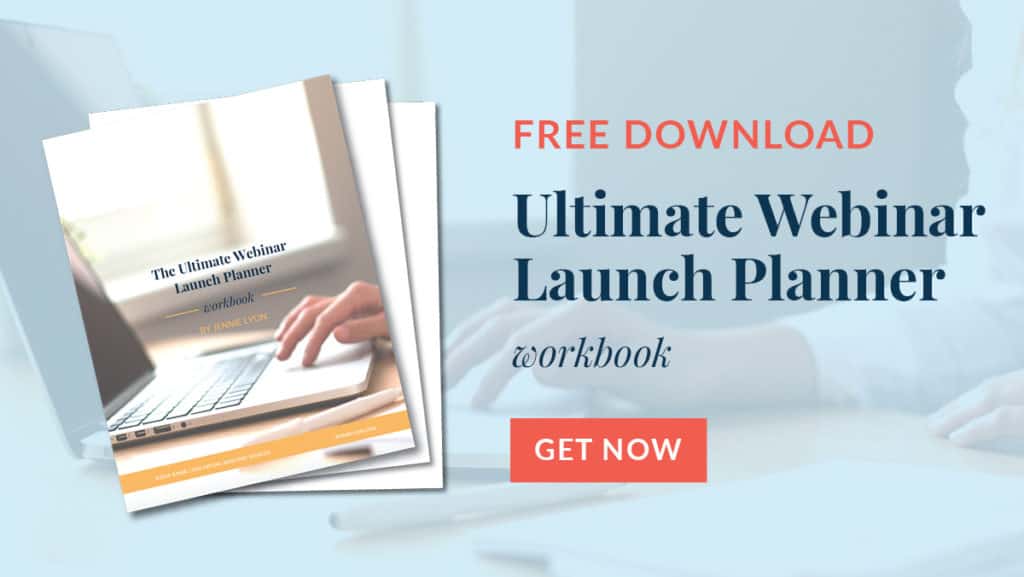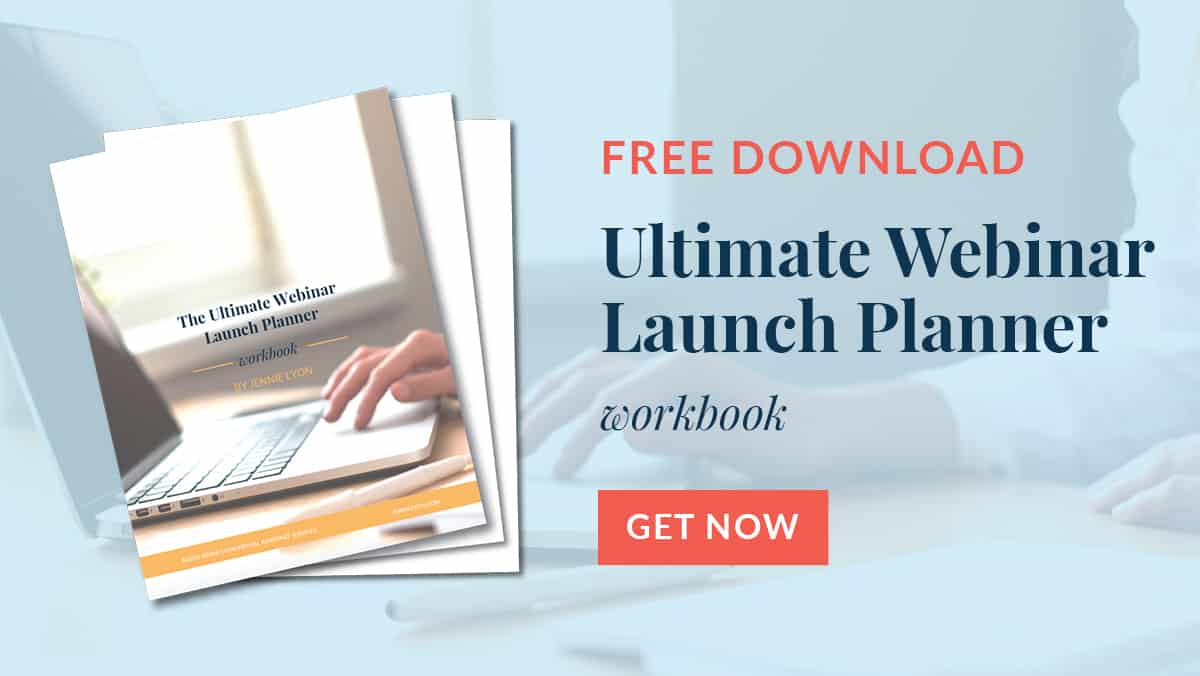 If you want to get started creating your very first (or second, or third…) webinar, please feel free to contact me today! I look forward to helping you create a polished, professional presentation that will give you a jumpstart in building your online reputation as an expert in your field!