Blast Through Your Writer's Block with a Virtual Assistant!
Have you ever sat down at your computer to write an email or social media and feel… stuck? For some reason, nothing comes to mind! You stare at a blank screen, knowing what you want to say but not being able to put it into words. Congratulations, you're experiencing the bane of countless novelists, scriptwriters, and digital marketers: writer's block.
Writing can be daunting for many small business owners. You're an expert in your field, but that doesn't mean you're also an incredible wordsmith! Even savvy entrepreneurs don't always consider just how much time they spend writing while running their own business.
Aside from emails (and any other documents you send to clients), you also have to worry about website copy, social media ads, branding collateral, webinars, and dozens of more time-consuming tasks. That doesn't even begin to cover all the regular blogging and social media posts a small business needs to write to appear active in the digital space!
If just thinking about all of that gives you writer's block, there are two solutions.
One, you can tough it out and keep writing everything yourself. Take it from someone who has suffered from writer's block herself: stress and frustration will be your reward!
Or two, you can hire a virtual assistant who specializes in copywriting to take care of everything for you. Rather than staring at a screen for hours on end, you can hand the task over to a pro! When you consider the amount of time that you will save, it's a no-brainer. And no more writer's block! But what if you are worried about the costs?
Incredible Flexibility
As a virtual assistant who WORKS with virtual assistants, let me tell you my favorite part: you only pay for what they deliver.
When you bring a VA into your business, you hire them for a specific or recurring task. There is no long-term contract, and you don't need to pay them a set amount every month. Instead, you are hiring them for something specific and only need to pay them for that job. In this case, the job is copywriting.
This strategy can pay huge dividends when you start to unload the writing tasks that always drive you nuts and take up a ton of your time. For example, do you enjoy doing your social media but hate long-form blogging? Then open up Facebook and leave the blogs to me! Only need a quick update of your website copy? Send me your WordPress info, and I'll make those edits before you can believe it!
As a small business owner myself, I know the advantages that come with hiring a virtual assistant as a short-term contractor. If I ever look at my weekly to-do list and think, "How am I ever going to get all of this done," I instantly know my answer. I pick out all of the tasks that I don't need to do personally and hand them over to a VA. Instantly, my week (and often my sanity) is saved!
Here are some of the best ways you can use a VA to deduce the copywriting strain and blast through your writer's block!
Website Copy
If you've never written a website before, you might not realize the amount of thought that needs to go into every single sentence.
The key to an excellent website is finding the right balance of webcopy. If there are countless paragraphs of text, visitors are going to think, "Eh, this will take too long to read," and click off to someone else's website. If you don't have enough copy, they will think, "Eh, not enough info," and go elsewhere. You need concise and personality-infused copy for all of your pages that entices people to read, not drive them away.
Whether you use WordPress, SquareSpace, or another website-building platform, a VA experienced in website design and web copy will be able to populate your site with some compelling (and error-free) copy. Whether you need an entirely new site or only need the webcopy to be updated and tightened up, hiring a virtual assistant is always the best strategy.
Newsletters
One of the best ways to keep potential clients engaged with your business is to send out a weekly or monthly ezine or newsletter. These also happen to be one of my favorite things to write!
When it comes to a newsletter, you need to use an economy of language. In fact, it's a lot like writing a webpage! You must communicate a lot of information very clearly in a short amount of space. Not only that, you need to use that space to build the relationship between you and those on your email list. And to top it all off, the copy in your newsletter actually needs to be fascinating and worth reading. It's a tall order!
One of the reasons why I love writing newsletters is because they speak directly to the recipient. Rather than generic, boring copy, newsletter copy should be personal. (TBH, nothing you use in your marketing should be generic or boring, but that's a whole other podcast!)
And while we're focusing on copywriting here, I can't neglect to mention the importance of graphic design when it comes to your email newsletters. The branding must include your logo, colors, and choice of font, so the newsletter looks unmistakably "you." A virtual assistant can likely help in this area too!
Blogs
When most people think about copywriting in digital marketing, it's usually in the context of writing a blog. And believe me, there is a good reason for that!
Having a regularly released blog is, in my opinion, one of the essential parts of a comprehensive marketing strategy. A weekly blog not only provides your clients with free and valuable information but will also give you something to post on social media, further building your reputation as an expert. Publishing a blog every week will also dramatically improve your website's SEO and boost your website in search results.
Here is the problem: writing a weekly blog can become a grind. Not only do you need to come up with a new topic every week, but you need to write approximately 800 or 1000 words on it! If you aren't an experienced writer, that can take hours. And that's only for the first draft!
Outsourcing your blog to an experienced VA can turn everything around for your content creation strategy! You no longer need to worry about hours of writing every week. Instead, we can work together on an editorial calendar to figure out all of the topics. Then, a new blog will be sitting in your inbox every week, written, edited, and proofed by a virtual assistant!
And if you're looking to embark on an even bigger writing project, like a downloadable ebook, a VA would be more than happy to help you outline and write one! I've worked with many clients to develop ebooks of all different lengths for free downloads (outstanding lead magnets) or purchases. Your imagination is the limit here!
Press Releases and Whitepapers
Not all copy should be relaxed and conversation. Sometimes, a more formal style is required—for example, press releases and whitepapers.
Press releases are much closer to journalism than most other forms of marketing copy. You write them with the express purpose of giving them to the press! As such, they need to be full of detailed information, presented without unnecessary language. In other words, it needs to be "no-frills" copy. However, at the same time, it must be engaging for the reader. That's a challenging target to hit, as most press releases come off as super dull!
Whitepapers are somewhat similar to press releases, as they also use a more formal style of language rather than the conversational tone you find in most blogs. They should present detailed information to the reader in a straightforward, easy-to-absorb way. They are often much longer than the usual kinds of copy you find on most small business websites, making them extra tricky to write for a busy small business owner.
Both of these types of writing can be super important for your business, making it a wise decision to outsource them to an experienced copywriter rather than writing yourself. I've written countless press releases for clients, as well as researching and writing longer documents like whitepapers. Rather than spend the hours working on these (admittedly) slightly dry pieces of content, hiring a VA can save you time, energy, and a great deal of boredom!
So, What Did We Learn?
Let's review what we learned:
There are few things more annoying than writer's block!
Copywriting can take up a massive amount of a small business owners' time.
Hiring a professional writer VA to handle your copy can save you a massive amount of stress.
You only hire a virtual assistant for specific jobs, not a salary.
Too much copy on a website will drive away visitors. Same as too little!
Newsletters are a fantastic way to build your relationship with your customers.
Blogs are outstanding for digital marketing purposes, SEO, and much more!
eBooks make for fantastic lead magnets.
Press releases are written in a more formal style.
White papers need to deliver information in a straightforward, no-nonsense manner.
Free Resources
Copywriting can be one of the most time-consuming parts of digital marketing, which is one reason why so many website blogs tend to fall by the wayside. However, that doesn't need to be the case! To create a successful blog, you need to know all of the steps, from coming up with an eye-catching title to finishing it off with a compelling call-to-action. In my free Blog Breakdown Workbook, I'll show you how to write an "ideal" blog using an easy-to-follow template that will have you writing your own content in no time!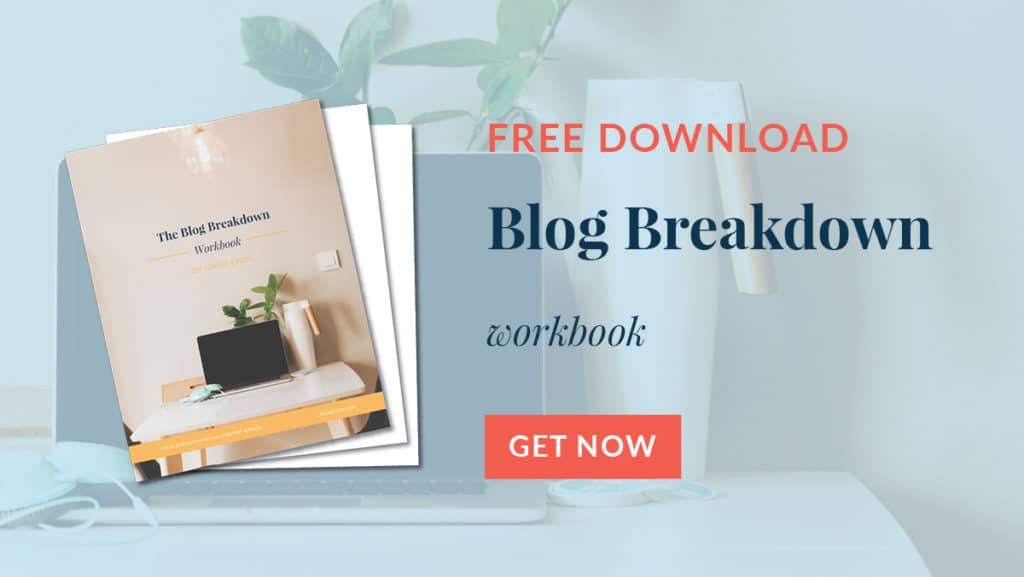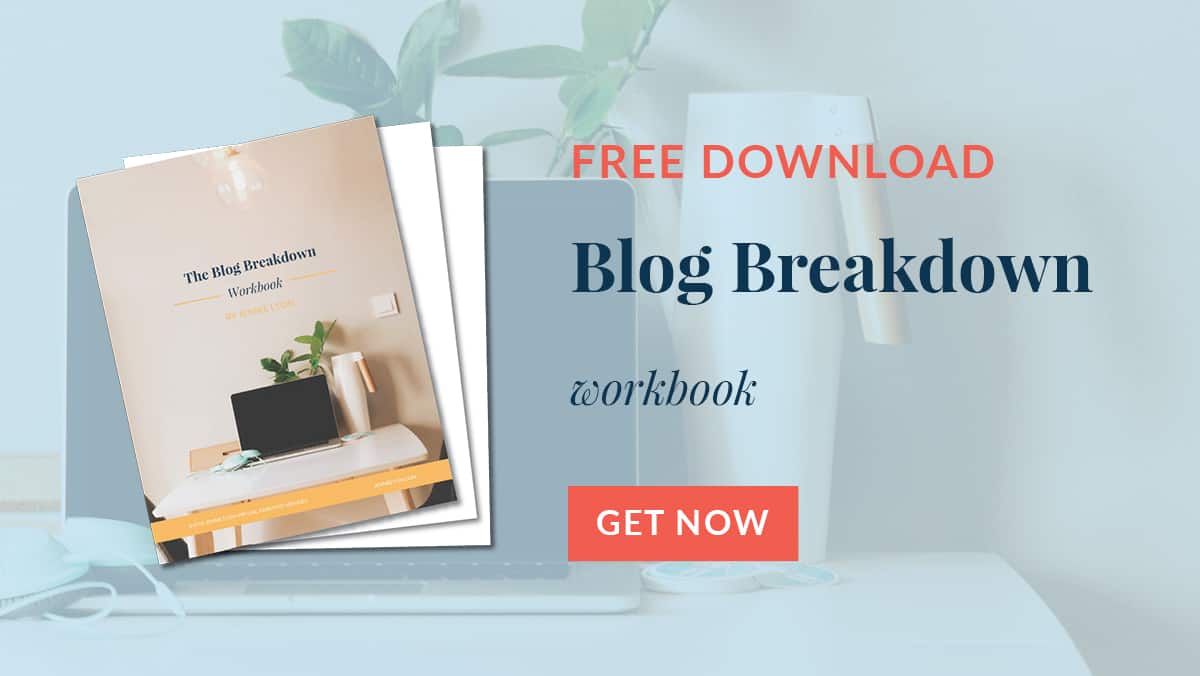 Or, if you'd prefer to have a professionally written blog sitting in your inbox every week, ready to be posted, please feel free to contact me today! No matter your copywriting needs, whether it be blogs, newsletters, webcopy, or anything in between, I'm confident that my team and I can meet them! Writer's block no more!
Links For This Episode:
Rate, Review, & Subscribe on Apple Podcasts
If you like what you hear on the podcast, please consider rating and reviewing my show! Woo Hoo! Click here, scroll to the bottom, tap to rate with five stars, and select "Write a Review." I would love to hear what episodes you enjoy the most!
If you haven't done so already, please subscribe to the podcast. I'll be adding new content weekly, if you're not subscribed, there's a good chance you'll miss out. Subscribe now!