Give Your Content Marketing a Boost with Professional Copywriting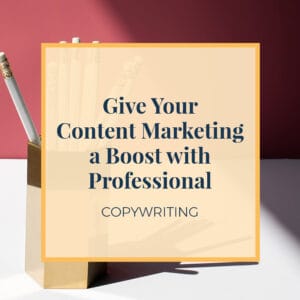 Content marketing is the name of the game when it comes to promoting engagement with your posts and ezines. By hiring a great virtual assistant who does copywriting, you can develop an entire editorial calendar of blogs that you can pull out at a moment's notice whenever you need to provide your customers with quality and worthwhile content.
Why Hire Someone Else to Write My Copy?
Simple. Because you are too busy.
Copywriting is simply a necessary component of a modern digital marketing plan. You need to be able to provide your customers with valuable, well-written content, especially if you want engagement on social media platforms. The problem is that writing blogs and other kind of content takes time. Often a lot of time. One 1000 word blog a week can take you hours of writing and editing, far more if you haven't done any copywriting for a while. As a small business owner, that isn't time you can spare. In an ideal world, you would have a copywriter on staff but few small businesses can afford a huge expense like that. The solution is to hire a virtual assistant to write your blogs for you.
All you need to do is give us some directives and details about the type of content you want created. Once we have everything we need, I will get to work crafting you a polished blog that you would be proud to post on your social media channels and your website (you do have a great website, right?). All you have to do is sit back and wait for it to arrive in your inbox or Dropbox, ready to be read over and approved.
Need Some Edits?
That's no problem either. If you notice anything inaccurate in your blogs, or a section that you want expanded, you simply have to give feedback to your virtual assistant and they will have a revised version of your blog in your hands before you know it. With a virtual assistant, unlike with an in-house editor, you only need to pay for the time spent on your projects, which is a huge money saver. Of course, you could also do the edits yourself now that you have the main chunk of the work finished, but if you don't have the time, just fire it off to a virtual assistant.
Other Kinds of Content Marketing
Of course, blogs aren't the end all, be all of content marketing. In fact, switching things up with something unexpected can sometimes be a great surprise for your customers and followers.
Infographics: Essentially Visual Blogs
Infographics serve the exact same purpose as blogs: positioning you as an expert in your field by sharing your knowledge with your customers. The big difference is that infographics do it with a lot less words and a lot more drawing! Unless you have a background in visual design, this is definitely an area where you will want to hire a virtual assistant to create your infographic. Your side of the process is exactly the same. All you have to do is give us the topic you want covered, some specifics about the areas to focus on, and a basic idea of what you want the infographic to look like. We will go to work immediately, putting together an attractive and engaging infographic that can be posted on all of your social media channels.
eBooks: Essentially Long Blogs
If you are looking at expanding your content marketing with something a little more substantial, you might be interested in writing an eBook. These can be extraordinarily useful when you need a free offer to entice people to sign up for your email list. But, as you can imagine, writing a book is not something that you can do in an afternoon. The good news is that you can hire a virtual assistant to ghostwrite your eBook for you. Think of this as a more extensive version of a blog. You provide the topics you want the book to covered, ideas for chapters, the tone you want, and any other ideas that you want in it and we do the rest. Within the quoted time frame, you will have a perfect freebie to give away to your clients!
Content marketing can be the way to many of your clients' hearts. By providing them with free and interesting content, you can bypass their advertising filters completely and speak directly to them. Of course, after you have your copy created, you will need someone to post it all to your social media channels…
If you're feeling a little overwhelmed by the idea of handing all of your social media, I think I might be able to help. I've built a ton of free resources to help small business owners rebuild their social media channels and increase engagement across the board. For example, if you're looking for an excuse to post, why not take a look at my free Holiday #Hashtag Yearly Calendar? And if you're desperately feeling stuck about writing your own social media posts, I can help you figure it out in my free Making the Most of Social Media: Workbook!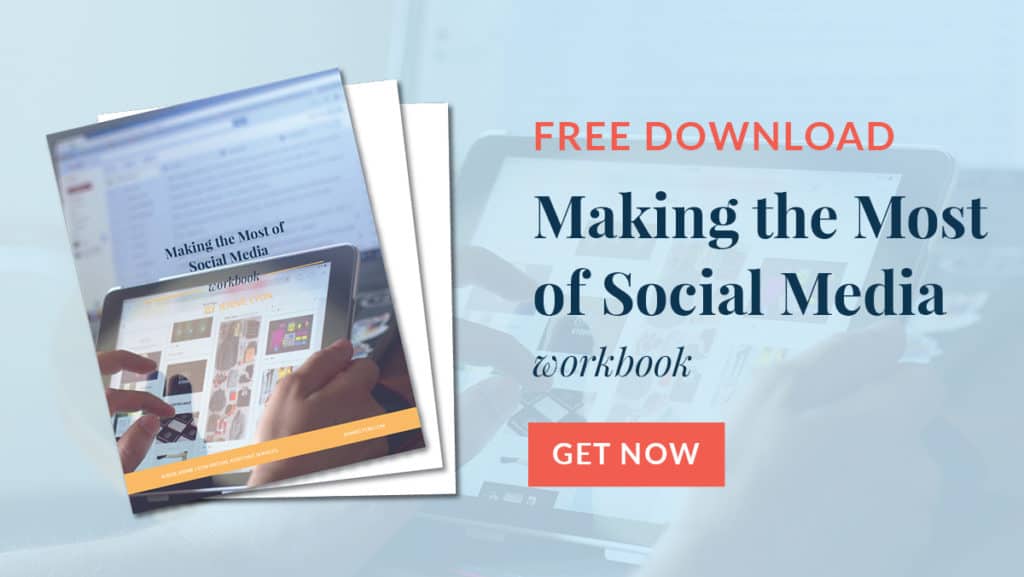 Now if you are ready to let go of this obligation and hand it out to a professional, guess who might be able to help with that? What's important is that you hire the right virtual assistant for your business and your needs.
If you'd like to learn about some more ways that you can bring additional value to your customers and clients, please contact me today to schedule a free consultation. Remember, the value of free, quality content can never be overstated when you are marketing your business!