4 Tips to Hiring the Right Virtual Assistant For Your Business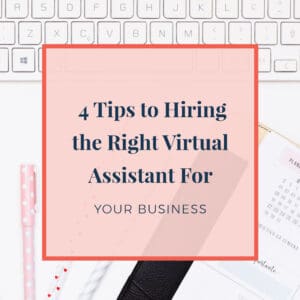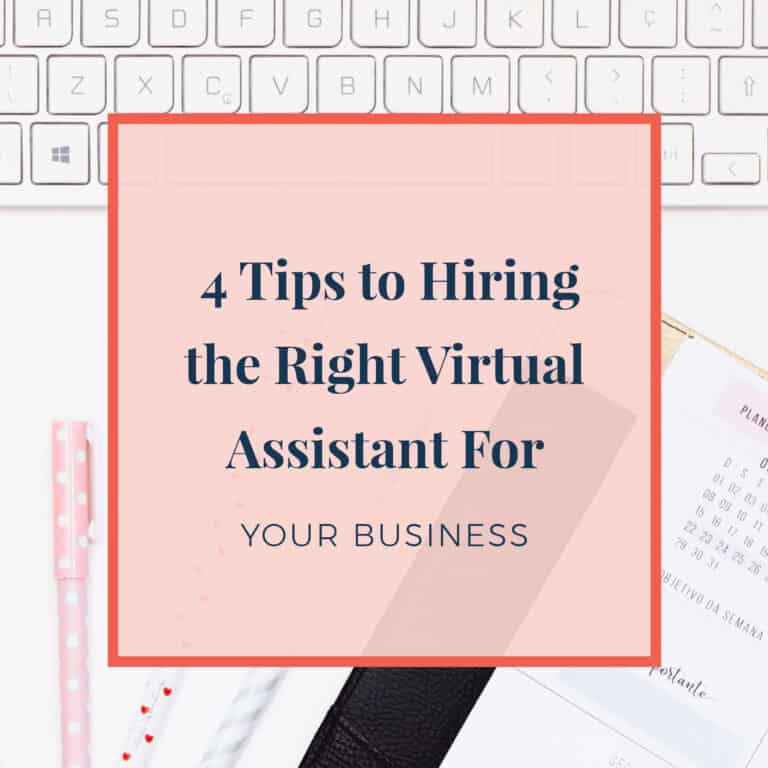 Does this situation sound familiar?
You're a small business entrepreneur, doing it all yourself. You have a big project due by the end of the day that only you can work on. Unfortunately, you also have to post your company's social media, finish up writing a blog post, sort through your emails, and build a sales page. And that isn't even counting the hundreds of distractions that can occur throughout the average business day. How on earth are you going to get your big project finished with all of those little, non-specialized tasks in your way?
The answer is that you hire a Virtual Assistant! A great Virtual Assistant can take care of all of those tasks for you, clearing up your schedule and allowing you to focus on the important jobs that only you can do. Effectively utilizing a Virtual Assistant can double your income and daily productivity, allowing you to focus on growing your business. So, you're sold, you want a Virtual Assistant. But now the question is, how do you hire the right one?
#1: Figure Out What You Need a Virtual Assistant For
This is a big one. You want to make the process of hiring a Virtual Assistant as smooth as possible. So, before hiring one, you need to figure out exactly what you are going to hire them to do.
Take stock of your daily and weekly activities, making note of every single task that you have to devote your time to. At the end of the week, go through this list and pick out the tasks that can be delegated to a Virtual Assistant. This knowledge will allow you to narrow down your focus and only hire your Virtual Assistant for the jobs that you need them for.
#2: Research Which Virtual Assistant Company is Best for You
Now that you have your list of tasks that you want your Virtual Assistant to do, you need to find a Virtual Assistant company that can do them. Not all Virtual Assistant firms offer the same services. Some might specialize in email and phone management, others in graphic design. As the demands of businesses grow and change, my suggestion is to find a company that offers a wide array of different services, so that they will be able to help you out, no matter what kind of a task you need done in the future.
#3: Figure Out Project Management Systems
Administrative work is never done. There is always something else to do and that work can pile up, pulling your focus off of the big picture. Keeping all of those balls in the air becomes a lot simpler once you set up a project management system to keep your business running smoothly.
When hiring a Virtual Assistant for administrative work, you want to make sure that they have experience in project management. Effective project management can make the difference between a struggling small business and a thriving one. When hired, I always help all of my clients set up project management and task management systems. This level of organization will help you keep straight what tasks need to be done and when.
#4: Discuss Time Tracking
OK, so you've found the perfect Virtual Assistant company that offers the services you want. Now, how do you pay and keep track of the work that they do for you?
Time tracking is an incredibly useful tool to measure the amount of work a Virtual Assistant has put into the tasks you want completed. This way, you will only pay your Virtual Assistant for the time they've spent on the tasks you want done. Utilizing a time tracker such as Harvest can make this kind of time tracking a snap. Prior to taking on a task, your Virtual Assistant should be able to give you an estimate of how long they believe it will take, allowing you to accurately budget your funds. If you hire a Virtual Assistant to do a weekly task, you will always know exactly how much time you can expect them to spend on it.
#5: Always Keep the Lines of Communication Open
This is vitally important. When hiring a Virtual Assistant, you want to make sure that you will have a line of communication available to them at all times. If anything comes up that will impact them, or you need to cancel a task right away, you need to be able to contact them as soon as you can.
Likewise, communication is a two-way street. If your Virtual Assistant is working on a time-sensitive task for you, and need more information, they should be able to get in contact with you ASAP. By hiring a Virtual Assistant that values this level of communication, you will ensure that tasks are always completed both accurately and on time.
Sometimes, it's the actual hiring of a Virtual Assistant that is the hardest part. Once they are hired, a great Virtual Assistant will start to learn everything about your business, your personal preferences, and be able to anticipate your needs and desires. In other words, you should be able to develop a relationship with your Virtual Assistant similar to the one you would with any in-office employee. And unlike an in-office employee, if a Virtual Assistant isn't working out, letting them go is as easy as terminating the contract. This is just one of the ways hiring a Virtual Assistant can be the superior option for many small businesses.
As the owner of a small business myself, I know the demands that are put on an entrepreneur's time. That's why I am absolutely committed to doing whatever I can to relieve that pressure and allow you to do what you do best. If you'd like to schedule a free consultation to discuss what a Virtual Assistant can do for you, please contact me! In the end, hiring a Virtual Assistant is as easy as starting a conversation. So, let's have one!