The Differences Between a Professional and a DIY Website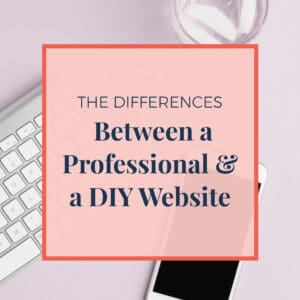 In recent years, a new industry has popped up that promises you can save big money by designing your own website using their services. They provide you with the templates and the tools to build the site and you do all the work. They're marketed as being super user-friendly, allowing you to knock out a "great" website in an afternoon.
But the reality is that web users are savvier than ever and can spot an amateur website a mile away, even one built off a professional website template. If you think you can save a few dollars by using a website template and writing your own copy, think again. The loss of the traffic your website could be bringing to your business will cost you far more in the long run.
Your Website Building Options
"Drag and drop" website building services like Wix or Weebly promise folks can save money by building their own websites. They use drag and drop interfaces and web page templates to make website building "easy". The problem is that building a website ISN'T easy.
At first glance, DIY websites seem far cheaper. But that cost can catch up with you. When confronted with two websites of two different companies, chances are that a potential customer will go with the more engaging, attractive, and functional website. More often than not, they will choose the website that wasn't built off a frequently used template.
Now, this isn't slamming the services themselves. DIY website platforms like Squarespace offer user-friendly website building tools that can create functional websites, no question. But if you want a professional looking website, you want someone who knows how to use a more complex website building tool like WordPress.
[Tweet "Don't want a website disaster? Hire a virtual assistant to build your website today!"]
The Problem With Cookie Cutter Websites
When you are developing a brand identity, the absolute last thing you want is to look like everyone else. You want to stand out. You want to be different. You want to shine! So, what does it say about your company and brand if your website looks like everyone else's?
That's part of the problem with using templates to build your website. Even though they can end up looking pretty good, they can also look generic. They offer the exact same thing as everyone else. All of their functionality is already built into their design. If you need something that isn't there, it can be a nightmare to try to integrate it.
Here is another issue with cookie cutter websites that not many people think of. After you have uploaded all of your graphics and copy, your site might look a little different than the others made from the template, but that is only skin deep. Under that, your website is built on a completely identical code. This means that, if someone out there discovers a security vulnerability in the template, all websites that wwere built on that template would be vulnerable to it. In other words, templates might allow hackers to break into multiple websites at once.
Design Experience and Skill Level
If you have no experience building websites, then you may not know how all of the pieces should fit together. You may not know which sections should be text heavy and which should be graphically intensive. You may not know what colors best go together or how you can improve the overall user experience. These are things that you can only learn through extensive study or experience. So why not hire someone who has both knowledge AND experience?
That's the real beauty of hiring an experienced virtual assistant to build your website. When you decide to go entirely DIY, you are limited by your experience building sites. When you work with someone who has literally built hundreds of effective and attractive websites, you have no limitations on your imagination. You will end up with the website that you see in your head.
Graphics and Web Copy
If you really want your website to pop, you need something that makes it unique, and that something is professionally designed graphics, branding, SEO (search engine optimization) and professionally written web copy. Without these, your DIY website can come off as, well, somewhat amateur.
Professional graphics should be created specifically for your website, in resolutions that will look incredible at any size. Often when you are recycling graphics, you might end up with a website that looks more patched together than a cohesive whole.
Professional written web copy isn't quite the same as the copy you would want written for a blog or press release. Web copy should be written to convert, with effective calls-to-action and keywords throughout the text. Search engine optimization is something else you need to worry about. SEO is an essential part of how people find your website through search engines like Google. You need to know what keywords should be used in your web copy and how frequently.
[Tweet "What's the difference between DIY websites & professionally-built ones? Find out here!"]
Templates in the Hands of Experts
Here is a secret: the incredibly polished websites that are built using DIY website tools are, more often than not, built by professionals. Yes, those professionals may be using the tools provided by the DIY website services, but they know how to use them at a very advanced level. An experienced virtual assistant can take the tools provided by WordPress or SquareSpace and create a website that few could tell was built on a template.
Although it can be tempting to save a little money by building your own website, there are many, many drawbacks. Remember, your website is your digital storefront. It is the first thing that your clients/customers will see when they search for your company. It's look, functionality, and polish will determine whether or not they stick around, or go looking for another company with a better website.
To figure out what you may need to fix on your site, you can use my free download: The Ultimate Step-by-Step Website Audit Workbook. Inside, I will break down all of the sections of your website you need to look at, and give you some advice about how to update them!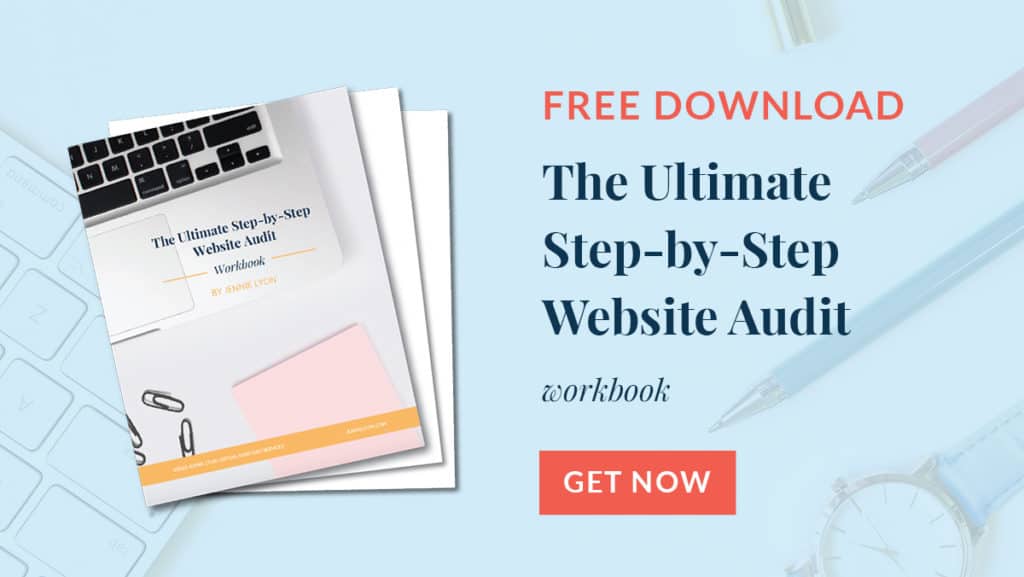 If you'd like to learn more about website design and how a virtual assistant can help you develop a great one, please feel free to contact me for a free consultation! I'll use Squarespace or WordPress to set you up with a website that looks great, works fantastic, and converts!