How Yoga Saved My Life and My Business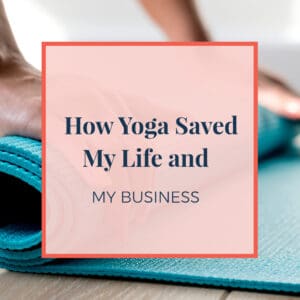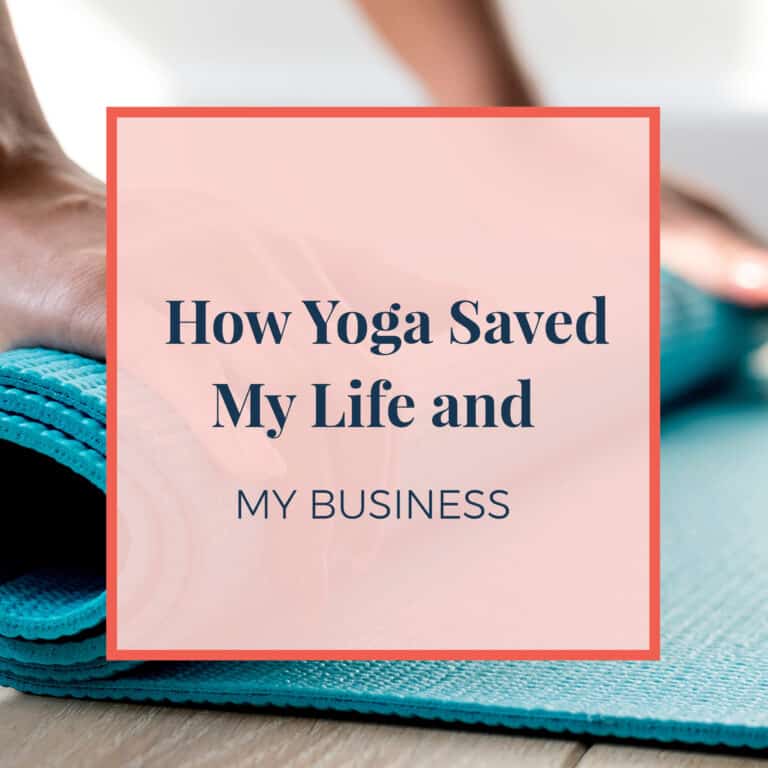 I learned a long time ago that I am the type of person who needs to exercise every day. I tend to be a workaholic, so exercising is something I need to do to keep my life balanced. It has been a life saver for me. I have always started my day with a workout routine, mostly a combination of weigh-training and aerobics at home. My body responds very well to this type of exercise–until it doesn't anymore. This usually means that after a few weeks or months, I would injure my knee to the point where I am not only unable to workout, but walking and bending it becomes impossible. It is maddening: the one thing that makes me feel so good ends up making me feel miserable in the long run! After this pattern repeated itself several enough times, I knew I needed a change.
When we lived in Colorado, I took some yoga classes at my local studio. Hands down, my favorite classes were Bikram Yoga (Hot Yoga). I didn't stick with it, because at the time I couldn't justify the cost and since Eben was much younger, I was needed more at home. So I continued in my horrible routine of working out at home until my knee gave out.
When our family moved to Florida, my bad habits continued while I built my virtual assistant business. Building a business is super stressful and a lot of work, and I found myself struggling with daily stress, major anxiety, sleepless nights and an aching body from sitting at my desk all day. Then, like clockwork, I hurt my knee again, which only made things worse.
[Tweet "Building a business is super stressful and a lot of work, and I found myself struggling. "]
One Saturday morning I woke up a complete wreck. The amount of stress and anxiety that I was suffering from was becoming crippling, and compacted with the sleepless nights I felt like a zombie most of the time. Jayson told me to go to yoga. I shrugged it off, saying my knee would be fine. He said, "But are you going to be fine?" He begged me to go to the yoga studio that day and sign up for a membership. I went, figuring I would sign up for a trial week or month and practice until my knee healed.
I started my yoga membership 2 months ago and didn't realize what a huge impact it would have on my life. I really believe that it has not only saved my knee (which, by the way, feels better than it ever has), it really saved my life. My body feels better than ever and wakes up automatically at 5:35 a.m. for my yoga class – I don't even need an alarm. Within the first few weeks, my stress and anxiety completely disappeared. I have been sleeping soundly since the first class (those 90 minutes in a 105° degree room wipe you out!). I went from a size 8 to size 4 and have so much more focus and energy everyday. My business is booming and Jayson says that it has been the best thing that I have ever done for myself. He sees the changes and loves that I feel better.
I know it is a commitment – it was hard for me to justify spending 2 hours at the yoga studio, seven days a week, and I'm sure it feels challenging to imagine fitting yoga into your schedule as a business owner, too. I am not very good at doing things just for myself. If you are struggling in your life, I really suggest that you give yoga a try and I highly recommend Bikram Yoga. And stick with it – it's tough, but worth it. Before you sign up, here are five aspects of yoga that help sustain a healthy lifestyle. Maybe one of these reasons can nudge you towards trying it for yourself.
[Tweet "If you are struggling in your life, I really suggest that you give yoga a try."]
Exercise
Yoga really is a great workout. There are different types of yoga, some are more active than others, so you'll want to do some research to pick the type of yoga that will suit you best. Whichever type you choose, it's going to be good for your body. When you're a beginner, DVDs are a great place to start. They give you a taste for the types of movements and different types of yoga, and you can fit your yoga practice into whatever time of day works for you. Gaiam has some great deals on Yoga DVDs. One of their current specials is 3 Yoga DVDs for $18.98 (here).
Body Awareness
Yoga is all about stretching and moving your body to increase flexibility, strength, and dexterity. When you practice yoga regularly, you get to know your body. You find better balance, centering, and range of motion as you engage in yoga over time. You will delight in seeing how flexible you will become and over time find yourself bending in ways you never thought possible.
Breathing
Breathing exercises are an important part of yoga. My acupuncturist gave me breathing exercises that I was supposed to practice everyday. I didn't until I joined the yoga studio (now I incorporate those exercises into my regular morning routine). Breathing is incorporated into each pose or movement, and are a part of meditation. When you improve your breathing, your muscles relax, your oxygen delivery improves, you lower your blood pressure, you release endorphins, and you improve detoxification.
Improve Sleep
One of my favorite parts! Doing yoga can help you get better night's sleep. This is particularly true if you move through your yoga practice in the evening. Studies have shown that doing some light physical activity before going to bed can help us fall asleep more quickly, and improve the quality of sleep. Also, working on problem-areas through yoga can help alleviate pain symptoms and increase the likelihood of better sleep. I take my classes in the morning, and my sleep has still improved 100%.
Better Posture
Yoga is an effective way to develop proper posture. Breathing and seated positions require a straight back for proper effect and your posture will certainly improve from continued yoga practice. This has been super important to me since I work at my desk all day long.
Improved Focus
When you practice yoga, you develop some truly incredible mental and physical strength. You start to be able to sit for longer while meditating. Over time, it becomes easier to hold stretches and positions, both because your body is more adapted to the positions, and because your mind develops a new kind of patience and perseverance.
Meditation
Meditation is really the key to yoga. Meditation is an extremely beneficial practice that everyone should implement into his or her daily routine. It's all about finding inner quiet. This quiet improves your quality of life by allowing your mind to rest peacefully, and time to process everything that goes on in life. It's about embracing serenity. This is an integral part of yoga practice and something that can really change your life.
Yoga offers nothing but positives. You should give it a try. You've got nothing to lose, and so much to gain. Give it a go, you might just surprise yourself. I would love to hear about your yoga experiences – share in the comments please.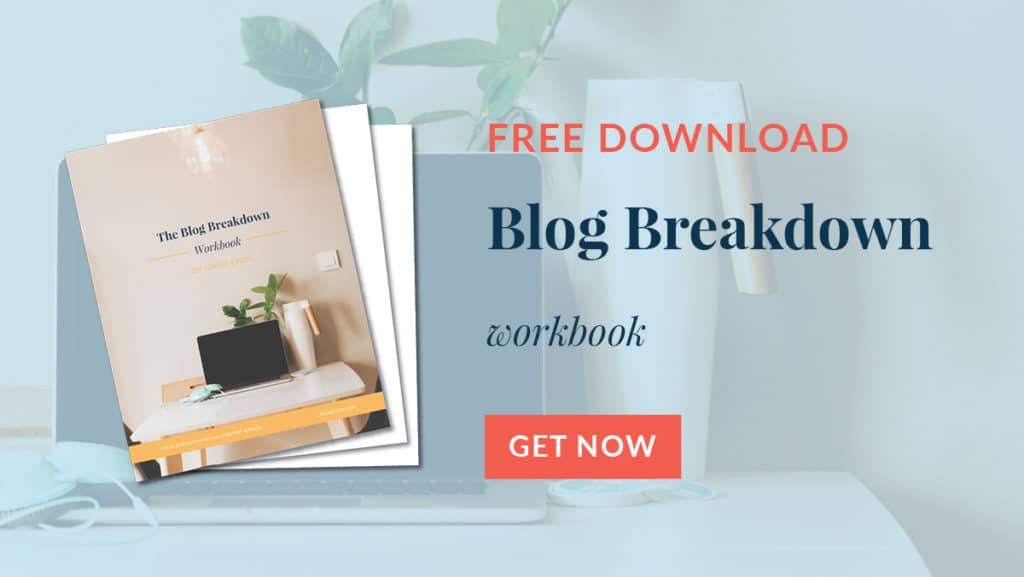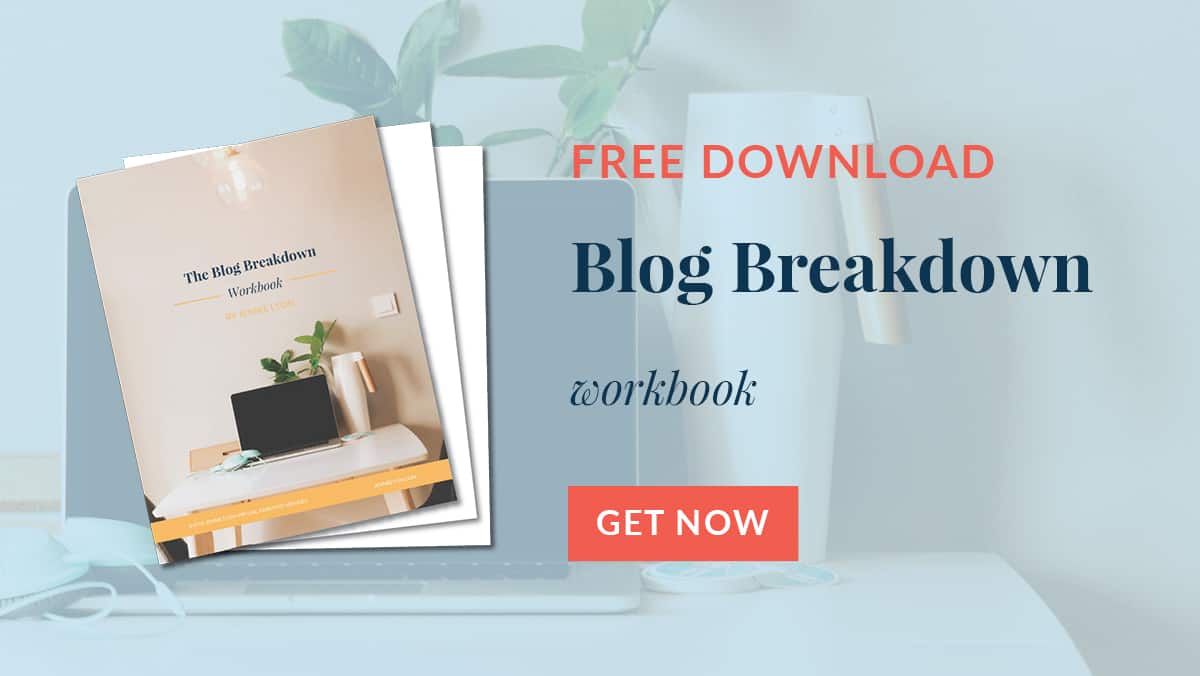 What better way to document your new endeavor, but with a blog!? Grab my free Blog Breakdown workbook and get started on a healthier you today!